Things to do this weekend is sponsored by City of London Corporation.
All weekend
DOG SHOW: Follow the packs of wagging tails to ExCel London, where you can pet pups and watch pedigree breed pooches race around obstacle courses and sniff each other's backsides at Discover Dogs. ExCel London, £15.40, book ahead, 10am-5pm, 21-22 October
VEG FEST: Expect cookery demos, a raw food zone, a comedy corner and plenty of meat-free goodies at this festival for hardcore vegans and the vegan-curious. Olympia London, £8-£15, book ahead, 11am-5pm, 21-22 October
ITALIAN LITERATURE: Hear talks on women in storytelling, Italian politics and the secret history of Italian and British music at this literary festival celebrating international authors. Print Room at The Coronet (Notting Hill Gate), free/£5, book ahead, 21-22 October
AFFORDABLE ART FAIR: You won't find a work of art over £5,000 at this art fair, which is full of paintings, prints and sculptures by emerging and established talent. Battersea Park, £10.80/£12.96, book ahead, 19-22 October
HALF TERM: Looking for ways to keep the kids busy while they're off school? Our half term guide covers plenty of events, from theatre shows to animal experiences to afternoon tea — you'll find something to do, whatever their age and whatever your budget. 21-29 October
Saturday 21 October
GREEN FINGERS: Roll up your sleeves and get stuck in at this community planting day, where you'll fill Brompton Cemetery with daffodil bulbs. Brompton Cemetery, free, just turn up, 10am-1pm,
ASIAN WRITER FEST: Engross yourself in author readings, pick up tips from writers and editors and take part in creative writing workshops focusing on poetry, short stories or novel writing. This one-day event celebrates the society's tenth birthday. Royal Asiatic Society, £7-£30, book ahead, 10am-6pm
ANNIE LEIBOVITZ: A chance to meet the photographer whose captivating and often controversial images capture entertainment culture like no other. Waterstones Piccadilly, £69.95 (includes a copy of Annie Leibovitz: Portraits 2005 - 2016), book ahead, noon
ZEPPELIN RAID WALK: Leave contemporary London behind on this tour in which actors recreate the story of world war one in south London. Burgess Park, £5, book ahead, 2pm-4pm
WIDOW SERIES: Lose yourself in this four-storey installation where each room has been lavishly decorated to reflect one of the seven deadly sins, with 50% of ticket sales donated to the Foundation for Aids Research. 17 Islington Green, £37.42, book ahead, 6pm-8pm and 8.45pm-10.45pm
WHISKEY AFFAIR: Sample Scotch, Bourbon and other whiskeys, accompanied by live music and a photo booth, for all those suitably sloshed-looking selfies. The Brewhouse (Hackney), £8, book ahead, 1pm-5pm and 7pm-11pm
EYE CONTACT DAY: Londoners have perfected the art of avoiding eye contact, so looking a stranger in the eye for one whole minute as part of Eye Contact for Connection Day might feel like a bit of a challenge — but it's a worthy one, which celebrates our shared humanity. 100 meters East along the canal tow path from Camden Market, free, just turn up, 1pm-4pm
LANTERN FESTIVAL: Light up the sky above Waltham Forest with your own hand-made lantern, alongside artists' light installations at the grand finale of the Waltham Forest Parks Festival. Langthorne Park, free, just turn up, 4pm-10pm
1984 TOUR: In an era which sometimes feels like a dystopian novel, sales of George Orwell's 1984 have surged, so this tour should be a popular one. It takes you through the bits of London that inspired the book and re-examines Winston Smith's story, asking if it actually had a happy ending. Portico of All Souls Church (Oxford Circus), £9/£12, book ahead, 7pm
ARTY PARTY: Pick up a paintbrush and join this surrealism-themed party with communal canvases to doodle on and a prosecco reception to get the creative juices flowing. Secret location, from £29, book ahead, 7pm-10pm
---
Sponsor message
This hip-hop spectacular will immerse you in Roman London
The Guildhall Yard, home to London's Roman Amphitheatre, is hosting a spectacular, digitally-animated hip-hop dance show for two nights only — it's the nearest any modern-day Londoner will get to re-living the bone chilling realities of Londinium. Indeed, it's been a long time since the Guildhall has seen a spectacle quite like this…
The City of London Corporation has teamed up with Boy Blue Entertainment and Guildhall School of Music & Drama to put on Blood Rite, an explosive hip-hop dance show which promises to bring the provocative scenes of Roman London to life. Paired with cutting-edge video mapping technology, the hip-hop dance performance will be a real feast for the senses, with the Guildhall's historic façades immersing the audience in the unforgettable sights and sounds of Roman London.
The performance is completely free, and takes place every 35 minutes from 6.30pm-10pm at Guildhall Yard this weekend (20-21 October 2017). Those looking to feast on a little more of London's Roman heritage can make the most of the Guildhall Art Gallery and the Roman Amphitheatre's special late opening hours, too.
---
Sunday 22 October
TRAFALGAR DAY PARADE: On this date in 1805, Lord Nelson, a navy commander and national hero died defeating French and Spanish fleets in South West Spain. 400 sea cadets are marking this historic event through lots of synchronised marching, drumming and very smart uniforms. Trafalgar Square (where else?), free, just turn up, 10.30am-2.30pm
FOLK FESTIVAL: For a perfect lazy Sunday, gather your folk-loving pals and settle in for ten hours of live acoustic music, as part of Bloomsbury Festival. The Harrison, free, just turn up, noon-11.45pm
APPLE DAY: Play traditional games, watch Morris dancing and get your gnashers around some delicious apple-themed dishes at this event celebrating the British harvest. Borough Market, free, just turn up, noon-4pm
JOYFINDING: Glitter-bomb your pre-Monday blues away at this workshop, which merges life coaching with art to help Londoners have a happier and more productive start to their week. Drink, Shop, & Do (King's Cross), £25, book ahead, 1pm-3pm
FAIRYTALES (for terrible children): Let your little one's imagination run loose at this storytelling session, which uses beautifully crafted pop-up books to tell the tales of children who don't do what they're told. William Goodenough House, £5, book ahead, 1pm and 4pm,
TREEHOUSE CONCERT: Sip prosecco in a lovely fairy-lit, wood-covered loft while you're taken on a winter journey through classical music without the stuffiness of a formal concert. Bring cushions. Shoreditch Treehouse, £12, book ahead, 1.30pm-4pm
SINGING CLASS: Want the extent of your singing activities to stretch beyond karaoke nights at the Dolphin? Then head to this class hosted by Deep Throat Choir founder Luisa Gerstein. Hoxton Square Bar & Kitchen, £20, book ahead, 2pm-4pm
AFTERNOON JAZZ: Listen to jazz singer George Kelly and his friends in the beautiful surroundings of this Grade II listed picture house turned pub, which has been lovingly restored. Mirth, Marvel & Maud, free, just turn up, 2pm-5pm
TIME-TRAVELLING TOUR: How does today's Nag's Head shopping district compare with the stores of the late Victorian and Edwardian era? Find out on this tour exploring The Oxford Street of the North. Meeting point tbc, £9-£12, book ahead, 4pm-5.30pm
MIND OVER MATTER: Hear inspiring work from hip hop and spoken word artists who have joined the fight to break down the stigma attached to mental health and addiction. The Bedford, £6-£10, book ahead, 6pm (sign up), 7pm-10pm
Fun things to do with our friends and sponsor Funzing...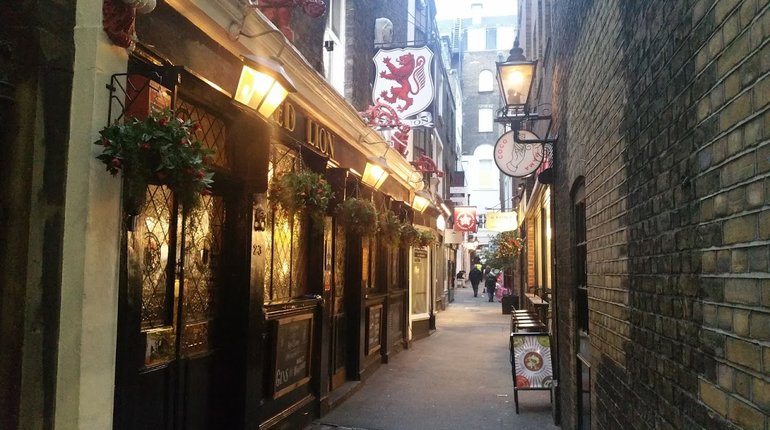 London is a city of incredible transformation. With structural remains that date back to ancient history still in existence, this unique walking tour takes in Lost London in all its former glory. From the Titanic booking office to the graveyards of man's best friend, you'll discover the weird and wonderful places that used to exist in the capital but are now only committed to memory. Using old photographs, newspaper cuttings and stories from the past, you'll be amazed at what has largely been written out of our history books... Get tickets
Whether you're a pre-grated cheddar sprinkler or mimolette fan, this cheesy walking tour will delight your senses. Starting off at a cheese counter in Mayfair that has been serving for more than 300 years, you'll tour the city's best dairy delights - including Fortnum & Mason, where the royals get their fix. Get tickets
Take to the waters and glide about in this beginner paddleboarding session. By the end of it, you'll be standing up and paddling solo, and there's plenty of help on hand to improve your technique. Change of clothes required. Get tickets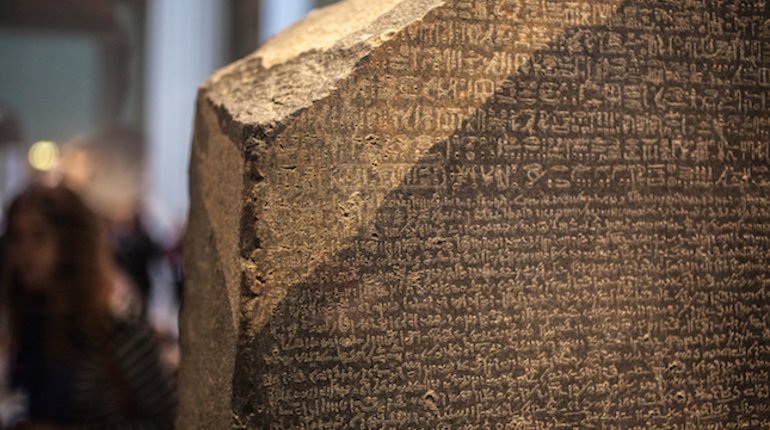 Track the journey of humanity through this tour around the British Museum. The tour aims to help you understand why the world is the way it is, and show how humans learned to question absolutely everything. Get tickets