What we're reading
Things to do:
EPPING FOREST: Today's your last chance to clap eyes on this exhibition of painting and prints by Emily Ault on the theme of Epping Forest. The View (Chingford), free, just turn up, 10am-5pm
DISABLED AND LGBT: The challenges faced by young, disabled LGBT+ people are the topic of talks, workshops and discussions tonight, all based on recent research by Coventry University. British Academy, free, book ahead, 6.30pm-8.30pm
FICTIONAL HEROES: This book club meets monthly to discuss books related to life in the British Army. Tonight, fictional heroes Flashman, Sharpe and Harvey are up for discussion. National Army Museum (Chelsea), free, book ahead, 6.30pm-8pm
SWEAT, TEARS AND TRIUMPH: At this sports and wellbeing science late you can have a go at cricket in the batting cage, get hands-on with real life animals and watch or wince as BMX riders perform stunts in the museum. Science Museum, free, just turn up, 6.45pm-10pm
THE OXFORD REVUE: This comedy troupe launched the careers of Monty Python, Katy Brand, Stewart Lee and Rowan Atkinson, so comedy fans would do well to catch tonight's show, featuring current Revuers and prominent alumni. Leicester Square Theatre, £35, book ahead, 7pm
VINTAGE TEACUPS: Get creative at this workshop and fashion yourself a teacup candle using vintage teacups and soya wax. Pick the colour and decorations — ideal for a Mother's Day gift, wedding table decoration — 0r just as a little pick-me-up for yourself. Creative Biscuit (South Woodford), £28, book ahead, 7pm-9pm
KATE HUMBLE: TV presenter Kate Humble talks gorillas, adventurer Richard Dunwoody discusses a 2000 mile trek and explorer Benedict Allen (who may or may not have got lost in the Papua New Guinea jungle last year) reveals all about that incident in this evening of adventures. The event raises money for the Wild Frontiers Foundation. Royal Geographical Society (Kensington Gore), £25, book ahead, 7pm-8.30pm
RETRO REVIVAL: Monthly craft night The Make Escape has a retro revival theme tonight. Think Marilyn Monroe, Marlon Brando and '50s chic as you make headbands, cocktail rings or collages. Alternatively, take the opportunity to learn how to knit or crochet. Hackney Attic, free, book ahead, 7.30pm-11pm
THE FABULATIONS: Jazz and swing music isn't what you usually expect to hear in church, but that's exactly what you'll get tonight when The Fabulations perform their floor-filling dance numbers. Cafe in the Crypt at St Martin-in-the-Fields (Trafalgar Square), £15, book ahead, 8pm-10pm
PLACE TO BE: Four Writers. One Place. One New Play. See four young writers paint a portrait of a launderette, salon and gym with just their words. The Vaults, Waterloo, £11.50, book ahead, until 3 March
Good cause of the day:
Itching to get your walking boots on? Sign up for Eye To Eye, a sponsored walk between Moorfields Eye Hospital and the London Eye. Choose between a four or 14 mile route and fundraise for research into eye disorders. £12/£18 plus £100 sponsorship, book ahead, 4 March
Fun things to do with our friends and sponsor Funzing...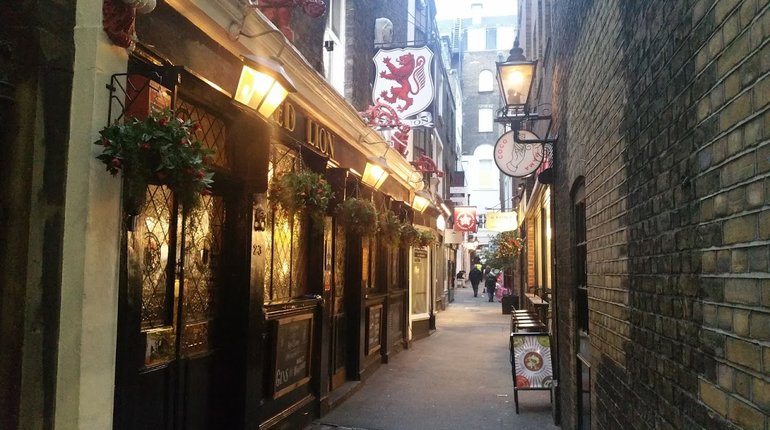 London is a city of incredible transformation. With structural remains that date back to ancient history still in existence, this unique walking tour takes in Lost London in all its former glory. From the Titanic booking office to the graveyards of man's best friend, you'll discover the weird and wonderful places that used to exist in the capital but are now only committed to memory. Using old photographs, newspaper cuttings and stories from the past, you'll be amazed at what has largely been written out of our history books... Get tickets
Whether you're a pre-grated cheddar sprinkler or mimolette fan, this cheesy walking tour will delight your senses. Starting off at a cheese counter in Mayfair that has been serving for more than 300 years, you'll tour the city's best dairy delights - including Fortnum & Mason, where the royals get their fix. Get tickets
Track the journey of humanity through this tour around the British Museum. The tour aims to help you understand why the world is the way it is, and show how humans learned to question absolutely everything. Get tickets
The Underworld collides with the Underground in more ways that one -- from the angel that saved a tube worker from death to the ghosts of King's Cross, discover the ghoulish history of the Undergound on a tour around the city. £10 Get tickets