What we're reading
Things to do today
CHEAP AS CHIPS: London's oldest surviving chippy is dishing up its delicious chips for 10p in the heart of Covent Garden — a modern day catch! Rock & Sole Plaice, Covent Garden, 10p, until 18 May, 11.30am-10.30pm
SONIC PLAYGROUND: Enter a virtual environment, manipulated in real time via live audio streams as international artist group (play)ground-less do their thing from cities around the world. Sounds mesmerising. Gasworks, Vauxhall, free, just turn up, noon-6pm
WALKSHOP: Join Londonist contributor Tom Bolton on this guided tour exploring two of London's lost migrant communities. Norton Folgate used to be home to Huguenots while Cripplegate was London's first Jewish quarter. Liverpool Street station (Bishopsgate entrance), £15/£10, book ahead, 6pm-7.30pm
HYDE PARK HUNT: Earn points and prizes as you and a group of mates embark on a two-hour scavenger hunt, exploring Hyde Park and its hidden histories. Education Centre, Hyde Park, £20 for a team of four, book ahead, 6.30pm-8.30pm
HAPPINESS: Research into negative emotions such as fear and depression is much more advanced than research into their positive counterparts. Chin up — this panel dives into the mysterious world of feeling good. The Royal Institution, £14/£10/£7, book ahead, 7pm-8.30pm
EXPERIMENTAL MUSIC: 'Panoramic sound quilting'. That's one description of Matana Roberts' latest album, which the renowned saxophonist is currently touring. Jazz Cafe (Camden), £12, book ahead, 7pm-11pm
POWER OF YOUTH: What power do young people have? 18-30 year olds can take part in a pre-election debate with politicians from across the political spectrum. Southbank Centre, free, book ahead, 7.30pm
IN THE NEWS:
Robin Lustig knows more than a thing or two about news — he's been covering the stuff for more than 40 years. Join him in exploring the role of a reporter, and how the world of news has
changed beyond recognition
. Dulwich Picture Gallery, Linbury Room, £10, book ahead, 7.30pm
MUSIC TO YOUR EARS:
Take jazz, blues and rock'n'roll and infuse it with a bit of gypsy swing: you've got the Remi Harris trio.
Your ears are in for a treat
as they play an eclectic mix of original compositions and old favourites. Green Note, Camden, £10, book ahead, 8pm
Art review: female cartoonists
Politics, social commentary, gender roles and religion are all riffed on with witty cartoons by women. There are also works covering heavier subjects as abuse and horror stories. There is so much packed into a small space in another triumph for this small museum. The Inking Woman at The Cartoon Museum, 35 Little Russell Street, £7, until 23 July ★★★★☆ (Tuesday-Sunday) Tabish Khan
Food review: meaty afternoon tea
Sidestepping the sugar and cream onslaught that is the trad afternoon tea, The Athenaeum has created a 'Gentleman's Afternoon Tea'. Any protestations about gender stereotyping are swiftly muffled with an oozing Goosnargh duck scotch egg, the gooiest sausage roll known to man, and puffy, spiced eccles cakes warm from the oven, accompanied by crumbly Lincolnshire poacher. Champagne is subbed for a specially blended Speyside, and to great effect. Both male and female guest were impressed. Galvin at The Athenaeum, 116 Piccadilly, Mayfair, W1J 7BJ. £31.50pp, discounts may be available from deal websites. ★★★★☆ [Served every day] Will Noble
Theatre review: teenage kicks
If the St Trinian's girls had hooked up with the boys from Trainspotting then the love-children would be these boozy, swearing, sex obsessed teenagers. Off on a day trip to sing in a school choir in Edinburgh, they load up on spirits, shag men and unapologetically enjoy the moment. Peppered with music ranging from Vaughan Williams to ELO, it's neither musical or play — more a skilfully arranged extended karaoke. The six actors play numerous parts and while the plot is sparse and the bawdiness occasionally wearing, there's strength in the vocal and acting skills. Miss Jean Brody would have had a breakdown had they met but it's hard not to like these women in this affectionate and frenetic take on teenage experimentation and friendship. Our Ladies of Perpetual Succour, Duke of York's Theatre, £15-85, Until 2 September ★★★★☆ [Monday- Saturday] Chris Bridges
Good cause of the day
DESCEND FROM ORBIT: Ah, the ArcelorMittal Orbit - spectacular views, an epic slide and... a great abseiling opportunity. Sign up to take on this daring challenge on 18 May and help raise money for Canine Partners. ArcelorMittal Orbit, Queen Elizabeth Olympic Park, £35, 12.30pm-6.30pm
Funzing
Fun things to do with our friends and sponsor Funzing.
LDN Talks @ Night | The Science of Psychedelics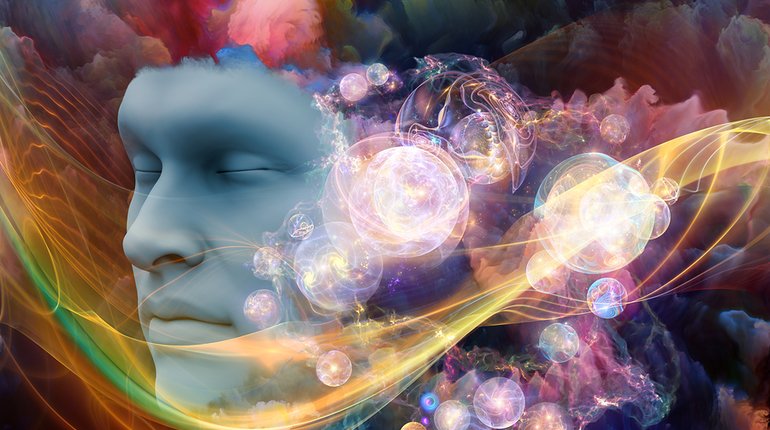 Scientific research is resuming on how psychedelics affect the weirder aspects of human consciousness. This talk from Dr David Luke engages in current study into pyschedelics and their historical use in shamanic rituals. Be prepared, you might leave with more questions than answers.
Get tickets
Talk: Neuroscience of Powerful Habits
Every January you do the same thing. You make a New Year's resolution to lose weight, be thriftier, quit smoking or possibly even to start exercising. Yet how many of us find ourselves in the exact spot we started in once the month is up? This talk by Dr Gabija Toleikyte, explains why the brain resists changing habits of a lifetime. She'll also explain how to create long lasting change, by working with your brain rather than against it.
Get tickets
LDN Talks@Night |Insights of a War Crime Investigator
What would you say face-to-face to Saddam Hussein? How would you feel digging up the mass graves of Kosovo? Jonathan Tait-Harris will share experiences from his jobs as a policeman, soldier, war-crimes investigator and adviser to UK and Iraqi governments. £10
Get tickets