Things to do today in London is sponsored by the National Theatre. Scroll down to read about award-winning play Us/Them.
What we're reading
Things to do
POST BREXIT FOOD: After Brexit, where will we get our food from, and how much will it cost? Hear experts speak about the impact World Trade Organization laws will have on Britain's agricultural trade after leaving the EU. Free, book ahead, 1pm-2pm
NEW PORT, NEW CITY: Explore the 20th century regeneration of the Docklands area. Find out how derelict warehouses became the fancy skyscrapers we see today. Tickets also include admission to the New Port, New City gallery. Free, book ahead, from 2pm
MAKING HERSTORY: Why is 14th century Italian art important? And who were the 'forgotten women' who saw it at the time? Laura Jacobus takes us through her research at Birkbeck's Big Ideas: 'Herstory' in pictures: a story of great art and forgotten women. Free, book ahead, 6pm-8pm
BOARD GAME NIGHT: Have your Jumanji experience (OK, not quite that extreme) with board game night at the St Katherine's Precinct. Bring your own game, or discover a new one. Free, just turn up, 6.30pm-8.30pm
GOODBYE WINTER BLUES: Join Rita Ray — DJ, presenter and African music expert — at Somerset House. Ray is remembering the eclectic music from the parties and clubs she used to go to. Free, limited space, just turn up, 7pm-8pm
MINDFUL BEINGS: Start the new year right and sign up for four weeks of mindfulness classes. You'll learn from Buddhist monk, Gen Kelsang Gomchen, how to practise mindfulness and remove stress. £25, book ahead, until 20 January
A NIGHT OF SMITHS AND CLAY: Mark the the release of Will Smith's most recent movie, at Drink, Shop & Do. Smith's Play With Clay is an evening celebrating ALL things Smiths (James Corden, Morrissey, Delia etc). You're also invited to make your fave Smith out of clay. Er, OK. Free when you buy a drink, just turn up, from 7pm
STANLEY'S FILM CLUB: Watch award-winning documentary, Sonita, at Stanley's Film Club. It follows an Afghan refugee living in Iran with dreams of becoming a famous rapper. £8/£4, book ahead, from 7pm
THEA-SKOT IN HERE: Join Alison Thea-Skot as she navigates through chaos and mayhem in this stand-up show at Soho Theatre. It's Thea-Skot In Here (So Take Off All Your Clothes) introduces you to Skot's various characters... including Cher as a bat. £12/£10, book ahead, from 7.15pm
MOOMINLAND: Head to the Southbank Centre for an interactive adventure in Moominland. We had a whale (or a surreal hippo-like creature) of a time. £13.50-£16.50, book in advance, until 23 April
---
Sponsor message
Hostages and humour? Award-winning play Us/Them comes to The National Theatre
After rave reviews at the Edinburgh Fringe Festival, Us/Them, inspired by true events, is coming to the National Theatre from 16 January-18 February.
The show is based on the 2004 attack in Beslan, where terrorists stormed a school and took hundreds of children hostage. Leading to a three-day siege, the incident resulted in many deaths. Don't be put off by the traumatic events, though — this is a play with humour and a matter-of-fact approach, created for audiences aged 12+.
See it for yourself and decide whether all those 5* reviews were well-deserved. Limited run — book here
---
Good cause for the day
UNITE FOR HAITI: Join the UCL Humanitarian Institute and Thinking Development at a special reception on the 7th anniversary of the Haiti earthquake. Celebrate the opening of the new Centre Rosalie girls' primary school, which was destroyed in the earthquake, and fundraise to help move onto the next stage of reconstruction. £10/£8. book ahead, 6pm-10pm, 12 January
Art review: decaying paintings
DECAYING PAINTINGS: A house in a forest falls into disrepair, and the painting of this house seems to have taken the decay with it. These multi-layered works have a wonderful texture to them, as if weathered by time themselves. Ed Saye: No Promised Land at The Foundry Gallery, 39 OlD Church Street, Chelsea, SW3 5BS. Free, until 26 January ★★★☆☆ [Monday-Friday]
Funzing
Fun things to do with our friends and sponsor Funzing.
Talk: Is MDMA The Future of Therapy?
Ben Sessa is a child psychiatrist, who takes a developmental perspecitve on adult mental disorders and addictions. He's started looking at the benefits of MDMA therapy, which he believes is psychiatry's best opportunity for a therapeutic breakthrough. His talk focuses on using MDMA to tackle alcohol abuse and PTSD.
Get tickets
Talk: Neuroscience of Relationship Success
Relationships are not easy. Each of us has completely different brains, which affects our thinking, communication and different reactions to the same events. Problems occur when we try to understand other people's behaviour using only our brain. Often, even if we understand that we are different from another person, we still feel lost and misunderstood, affecting our own wellbeing and health in the relationship. In order to change that we need to look at the place where it all starts and ends, our brains, to understand what the recipe is for successful relationships.
Get tickets
Lecture: The Science of Psychedelics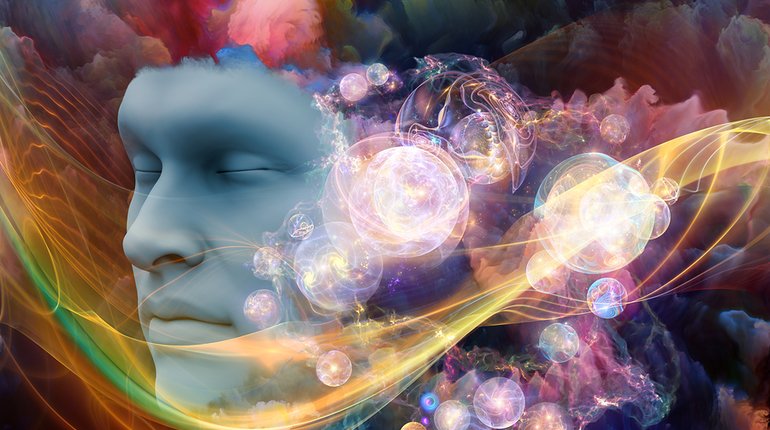 Scientific research is no longer afraid of psychedelics, now studying how they affect the weirder aspects of human consciousness. LDN Talks @ Night present Dr David Luke, and engages in current study into pyschedelics and their historical use in shamanic rituals. Be prepared, you might leave with more questions than answers.
Get tickets