Things to do today is sponsored by Cityread.
What we're reading
Things to do today
EASTER HOLIDAYS: The school holidays are here, and there's plenty going on in London including family exhibitions, nature trails, egg hunts and museum workshops. Take a look at what's on near you, whatever their age, and whatever your budget.
CHERNOBYL DISASTER: It's 30 years since the Chernobyl disaster, but what consequences has it had on food production and consumption in Europe? That's what's being explored in this new mixed media exhibition, which opens today. Rich Mix, free entry, just turn up, 6-28 April
SAMPLE SALE: Grab some incredible discounts on the last day of the Whistles Sample Sale in Shoreditch. Protein Studios, free entry, just turn up, 8am-7pm
FROM THE SOMME: Hear the story of how the British and Canadian forces were able to win the Battle of Arras over the Germans in 1917, despite the fact that inexperienced pilots were pitted against Germany's Red Baron. The National Archives (Kew), free, book ahead, 2pm-4pm
MEGACITIES: As the world's population grows, megacities will become increasingly common. Find out about some of the challenges of designing megacities, such as providing enough food for the inhabitants and keeping the air clean enough to breathe. Barnard's Inn Hall, free, just turn up, 6pm-7pm
GIRL ON GIRL: Artists Juno Calypso and Maisie Cousins are just some of those taking part in this panel discussion about female photographers and the female gaze. It's to celebrate the launch of new book Girl On Girl. Photographers' Gallery, free, just turn up, 6pm-8pm
SEEING ANIMALS: TV ratings and exhibition attendance show that the natural world has never been more popular. This talk seeks to study how this increased engagement affects conservation efforts. Wellcome Collection, free, book ahead, 7pm-8.30pm
SUPPER TALK: Hear a talk that covers the social history of flax, an incredible fabric that we all rely on everyday. You'll learn the origins of everyday terms such as spinster, heckler and lingerie. Tickets include a drink and there's a chance to eat either before or after the talk. Chelsea Physic Garden, £17 (and another £19 for the meal), book ahead, 7pm-8pm
MARIOKE: A mash-up of karaoke and video games — what could be more ideal? Marioke has a selection of popular tunes — all re-written to make them about video games — to be sung to the crowd. The Loading Bar (Stoke Newington), £7, book ahead, 7pm-11.30pm
FUNNY WOMEN: Who says women aren't funny? Watch a night of female created short comedy films, alongside comedy by female comedy community Funny Women. Rich Mix, £10/£12, book ahead, 7.30pm
COMEDY SHOW: Annie McGrath, Lou Sanders and Stuart Laws are among the comedians on the bill at this bargain-cheap comedy night. The Star of Kings (King's Cross), £3, book ahead,8pm-10.30pm
---
Sponsor message
Round up the kids for a day of Tudor tales and treats
As part of the month-long Cityread book festival, get transported back to the 16th century for some historical fun and games at Charterhouse on Good Friday.
Gather round the storyteller in the atmospheric old chapel, make delicious old fashioned sweets, and take part in a traditional Tudor dance workshop. Running from 11am-3pm, this children's event is all inspired by Cityread's 2017 book of choice, Prophecy, which is set in Elizabethan London. Young Londoners are sure to have a ball — and may learn something about London's past too.
For more information, and to see the whole 2017 Cityread programme, visit www.cityread.london.
---
Art review: quantum ceramics
Nadav Drukker is a quantum physicist who also makes ceramics, and he doesn't separate the two. The pieces in this show are covered with equations looking at ideas as complex as String Theory. The strange combination makes for some unique and intriguing works. Nadav Drukker: Quantum Ceramics at Knight Webb Gallery, 54 Atlantic Road, Brixton, SW9 8PZ, until 8 April, free  ★★★★☆ (Tuesday-Saturday) Tabish Khan
Theatre review: turn on the hot tap
The ultimate 'backstage musical', 42nd Street lifted America from the Depression. Its timely, majestic arrival at Drury Lane is still an evening of total escapism and total delight as you share the hopes and dreams of fresh-off-the-bus Peggy Sawyer (Clare Halse, bloody marvellous), breaking into the Broadway big-time via Sheena Easton's broken ankle. Easton is in fine, warm voice but it's her young replacement who will tap her way into your heart.
If An American in Paris is an Impressionist painting, 42nd Street is a glorious vivid-coloured cartoon. Amazingly, there were only five songs in the 1933 film, but the Al Warren and Harry Dubin back catalogue delivers fifteen showstoppers from We're In The Money to Shuffle Off To Buffalo and Lullaby Of Broadway, each one more overwhelming than the last. Incredible. 42nd Street, Theatre Royal Drury Lane, Catherine Street, WC2B 5JF, £25-125, booking until 22 July [Monday-Saturday] ★★★★★ Cholly Knockerbocker
Good cause for the day
DIRTY DANCING: Prepare for a dazzling evening as Blackheath's Mycenae House is transformed into the Kellerman's Holiday Resort for the 30th anniversary of Dirty Dancing. You'll watch the film then dance all that passion out afterwards. All proceeds go towards Debbie's Fight for Life, which is raising money for a lifesaving operation for a mum-of-three, that's currently unavailable in the UK. Mycenae House, £9, book ahead, 7 April, 7pm-11pm
Funzing
Fun things to do with our friends and sponsor Funzing.
LDN Talks @Night|Neuroscience of Relationship Success
Relationships are not easy. Each of us has completely different brains, which affects our thinking, communication and different reactions to the same events. Problems occur when we try to understand other people's behaviour using only our brain. Often, even if we understand that we are different from another person, we still feel lost and misunderstood, affecting our own wellbeing and health in the relationship. In order to change that we need to look at the place where it all starts and ends, our brains, to understand what the recipe is for successful relationships.
Get tickets
Talk: Is MDMA The Future of Therapy?
Ben Sessa is a child psychiatrist, who takes a developmental perspecitve on adult mental disorders and addictions. He's started looking at the benefits of MDMA therapy, which he believes is psychiatry's best opportunity for a therapeutic breakthrough. His talk focuses on using MDMA to tackle alcohol abuse and PTSD.
Get tickets
Lecture: The Science of Psychedelics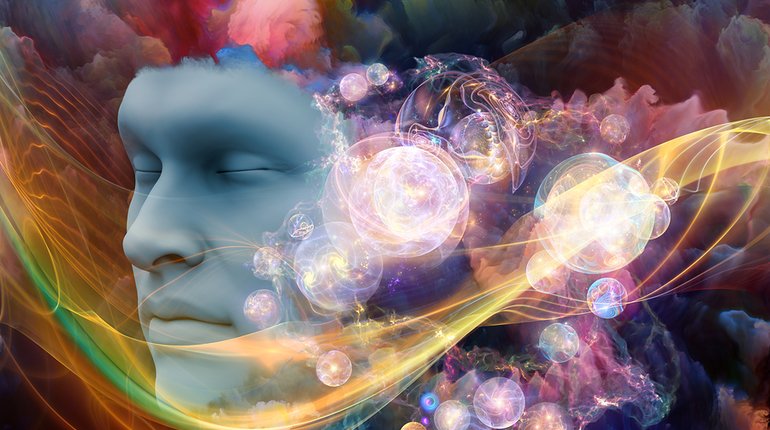 Scientific research is no longer afraid of psychedelics, now studying how they affect the weirder aspects of human consciousness. LDN Talks @ Night present Dr David Luke, and engages in current study into pyschedelics and their historical use in shamanic rituals. Be prepared, you might leave with more questions than answers.
Get tickets