What we're reading:
Things to do:
HOLOCAUST HISTORY: The Wiener Library's new exhibition looks at the fate of the many people who were never found after the Holocaust, and how the search for them continues. The Wiener Library (Russell Square), free, just turn up, until 30 May
BIG BEN: A new series of free morning talks at Whitehall will open your eyes to the history and workings of Big Ben. It may be silenced at the moment, but the city's famous clock has got a lot to say. Whitehall, free, book ahead, 10.30am-11.30am
FASHION EXHIBITION: A fashion exhibition featuring designers from all 52 Commonwealth countries, features unique pieces from designers such as Stella McCartney and Bibi Russell. The project aims to show how fashion can cross borders and create connections. Australia House, free, just turn up, midday-7pm, until 6 March
LUNCH HOUR LECTURE: Sleep and sleeplessness is the topic of conversation at UCL's lunch hour lecture. Discover if biology combined with cultural history can help explain sleep better. UCL, Bloomsbury, free, book ahead, 1.10pm-1.55pm
CERAMIC CAFE: If you fancy getting a little creative, head to Creative Biscuit Ceramics Café, which is running a late night painting evening for anyone that wants to be the next Emma Bridgwater. BYOB makes it a great alternative night out. Creative Biscuit (South Woodford), £4 studio fee, plus cost of item to paint, 6pm-10pm
BEER BONANZA: Craft Beer Rising, the UK's largest craft beer festival, is coming to Brick Lane's Truman Brewery for three days, with artisanal beers from all over the world. Tickets include a programme and limited edition glass. Truman Brewery, £15, book in advance, 6.30pm-midnight, until 24 February
WORLD WHISKIES: Travel the world via a selection of whiskies, at a masterclass of whisky sampling. From Scottish single malt to Kentucky Bourbon via Japanese whisky, you'll not only get to taste what's on offer, but also learn about the production process and history of the spirit with an expert. The Windmill, Mayfair, £12, book in advance, 7pm
RECORD REVIVAL: It's official, vinyl is back in vogue and it looks as if it's here to stay. Hear more about the Turntable Revolution from Radio 4 presenter Colleen Murphy, and learn about the journey of the record player throughout history. British Library, £10, book in advance, 7.30pm-9pm
COMEDY IN THE CRYPT: Make your way underground to St. Martin in the Fields' Café in the Crypt for a night of stand up comedy. Acclaimed comedian Glen Moore, who's written for Mock the Week and Russell Howard's Good News, is the headliner. St. Martin in the Fields, £10, book ahead, 8.30pm-10.30pm
RORYTELLING: Award-winning comedian Rory O' Keefe has developed a new way of storytelling combining theatre and comedy: Rorytelling. His show The 37th Question follows a couple who try the 36 question psychological experiment designed to make strangers get more intimate. The Vaults, Waterloo, £8, book ahead, 10pm-11pm
Good cause of the day
Black Heroes Soul Food Café provides a space for creative work and artistic expression that celebrates the talent of people from the African diaspora. Come as an audience member and enjoy an evening of performance,  or contribute with a piece of spoken word, artwork or a song. All proceeds go to the Black Heroes Foundation, which aims to develop cultural awareness and promote a world where black heroes are acknowledged and respected. Black Heroes Café, Lavender Hill, £10 donation, book ahead, 7.30pm-10pm
Fun things to do with our friends and sponsor Funzing...
London is a city of incredible transformation. With structural remains that date back to ancient history still in existence, this unique walking tour takes in Lost London in all its former glory. From the Titanic booking office to the graveyards of man's best friend, you'll discover the weird and wonderful places that used to exist in the capital but are now only committed to memory. Using old photographs, newspaper cuttings and stories from the past, you'll be amazed at what has largely been written out of our history books... Get tickets
Whether you're a pre-grated cheddar sprinkler or mimolette fan, this cheesy walking tour will delight your senses. Starting off at a cheese counter in Mayfair that has been serving for more than 300 years, you'll tour the city's best dairy delights - including Fortnum & Mason, where the royals get their fix. Get tickets
Take to the waters and glide about in this beginner paddleboarding session. By the end of it, you'll be standing up and paddling solo, and there's plenty of help on hand to improve your technique. Change of clothes required. Get tickets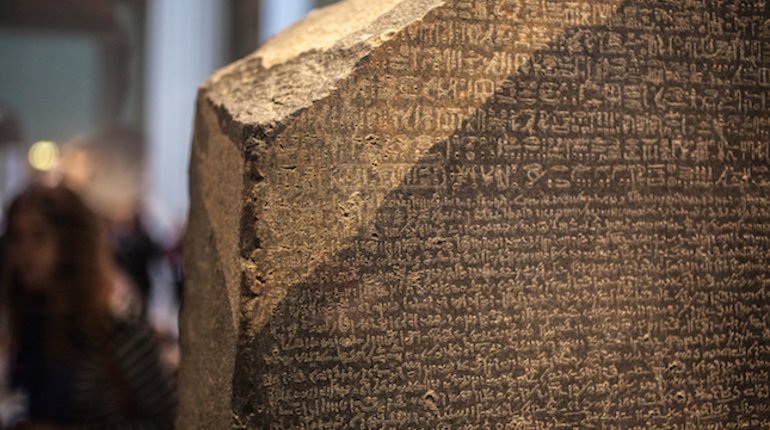 Track the journey of humanity through this tour around the British Museum. The tour aims to help you understand why the world is the way it is, and show how humans learned to question absolutely everything. Get tickets