Things to do today is sponsored by Tasting Sicily.
What we're reading
Things to do for St Patrick's Day
OFFICIAL FESTIVAL: Drape yourself in green and grab a Guinness, it's St Patrick's Day. Here's our complete guide to the official festival, and below we have some more events celebrating Ireland's patron saint. 17-19 March
BLOOMSBURY BAR: The Bloomsbury Club Bar is celebrating its Irish heritage this St Patrick's Day by teaming up with Dingle Whiskey Distillery providing the drinks for the evening. There's Irish music, dancers and food too. Bloomsbury Club Bar, free, just turn up, all day
SPEAKEASY ST PATRICK'S: The Candlelight Club are throwing a clandestine 1920s St Patrick's Day party, with an Irish American twist. Secret location, £25, book ahead, 7pm-midnight
POGUE TRADERS: Want to see some classic Irish rock music? Specifically The Pogues? Well that's where The Pogues Traders come into play — they revive all that Irish nostalgia you never even knew you had. Nambucca, £9, book ahead, 8pm-2am
Other things to do today
QUANTUM CERAMICS: Theoretical physicist Nadav Drukker makes traditional pottery as an alternative means to communicate his scientific research. We can't help but suspect he ran out of blackboard and continued his scribbling on the closest possible object... but it looks great anyway. Knight Webb Gallery Brixton, free, just turn up, 10am-6pm
VR ART: The House of Peroni lands in Soho, allowing you to step inside a piece of art. There's also a bar area serving (you guessed it) Peroni. House of Peroni, £20 (includes beer or cocktail), just turn up, 5pm-10.30pm
MAGIC LANTERN: The most mind-blowing scientific lectures in 1853 came from a man named John Tyndall, using his own magic lantern. This is a lecture on those lectures. The Royal Institution, £14/£10/£7, book ahead, 7pm to 8.30pm
50 ROOMS: Watch a play that's an exploration of home, belonging and in-between spaces — using quirky memories, magical realism, stem cells and martial arts. Rich Mix, £10/£12, book ahead, 7.30pm
FREE FRIDAY CONCERT: Go on a musical journey from Latin America to Spain — via the Middle East and Bulgaria — with John Crawford and his band at the Royal Albert Hall. Verdi Italian Kitchen, free, book ahead, 8pm
ZOMBIE FILMS: Hackney Picturehouse has a double-bill of South Korean zombie films. First it's the animated Seoul Station, then the classic Train To Busan. Hackney Picturehouse, £12.50/£11.50, book ahead, 9pm
---
Sicilian red shrimps and real gelato: Head to Enzo's for regional Italian food
You've had pasta and pizza, but you're not done with Italian food yet. For authentic, varied and oh-so-yummy Sicilian dishes, check out Enzo's Kitchen, the new regional restaurant from Tasting Sicily.
The mouth-watering menu is full of fresh and exciting dishes from the island, including grilled Sicilian Tuma cheese and cacciatore lamb shanks. With speciality wine to accompany the meal, and a pudding line-up to make sure you leave room for dessert, Enzo's Kitchen is the ultimate destination for real Sicilian cuisine.
---
Art review: an expressive iceberg
We love the expressive paintings of Maggi Hambling. Her latest series of works covers the big issues today — ice caps melt and Aleppo is under siege in her typical explosive painting style where everything is recognisable yet with an air of the intangible. Maggi Hambling: Edge at Marlborough Fine Art, 6 Albemarle street, W1S 4BY, Until 13 April, free ★★★★☆ (Monday-Saturday) Tabish Khan
Theatre review: late night cat fight
There are few theatrical pleasures greater than witnessing the formidable Imelda Staunton graft fresh insights onto a well-known role. As bitter faculty wife Martha in Who's Afraid of Virginia Woolf? she wipes the floor with husband George, and the screen with Elizabeth Taylor. But Game of Thrones' Conleth Hill is every bit her sparring partner, a belittled domestic sluggard who turns avenging Titan in this fresh, urgent and sexually-charged version of Albee's fiercely-burning tragicomedy. A few seats remain for performances in April and May — you would be mad not to seize one. Who's Afraid of Virginia Woolf?, Harold Pinter Theatre, Panton Street, SW1Y 4DN, £15-£90. Until 27 May ★★★★★ (Monday to Saturday) Johnny Fox
Good cause for the day
TEENAGE CANCER TRUST: Teenage Cancer Trust is taking over the Royal Albert Hall at the end of the month, putting on some wonderful music and comedy. Ed Sheeran, The Who, Olly Murs, Paul Weller, Romesh Ranganathan and so more are appearing at the fundraising events. A great time to be had, in aid of an important cause. Royal Albert Hall, various prices, book ahead, 27 March-2 April
Funzing
Fun things to do with our friends and sponsor Funzing.
LDN Talks @ Night | The Science of Psychedelics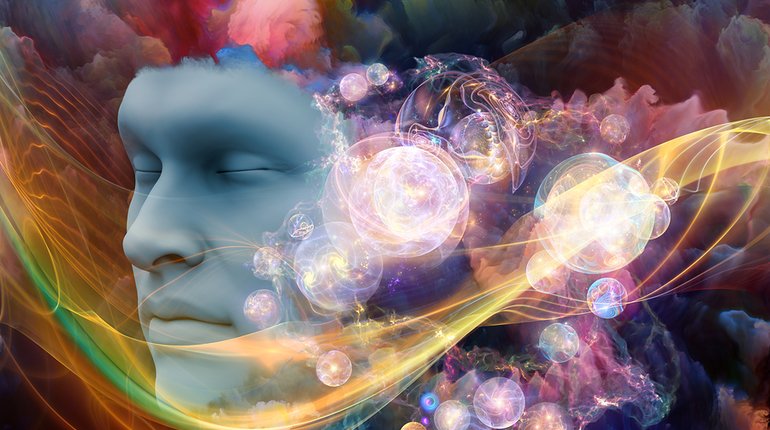 Scientific research is resuming on how psychedelics affect the weirder aspects of human consciousness. This talk from Dr David Luke engages in current study into pyschedelics and their historical use in shamanic rituals. Be prepared, you might leave with more questions than answers.
Get tickets
Talk: Neuroscience of Powerful Habits
Every January you do the same thing. You make a New Year's resolution to lose weight, be thriftier, quit smoking or possibly even to start exercising. Yet how many of us find ourselves in the exact spot we started in once the month is up? This talk by Dr Gabija Toleikyte, explains why the brain resists changing habits of a lifetime. She'll also explain how to create long lasting change, by working with your brain rather than against it.
Get tickets
LDN Talks@Night |Insights of a War Crime Investigator
What would you say face-to-face to Saddam Hussein? How would you feel digging up the mass graves of Kosovo? Jonathan Tait-Harris will share experiences from his jobs as a policeman, soldier, war-crimes investigator and adviser to UK and Iraqi governments. £10
Get tickets