Things to do this weekend is sponsored by St James's Market.
All weekend
TOURNAMENT SEASON: Looking for somewhere to watch the World Cup? Check out our full guide here. If Wimbledon is more your thing, we've got a guide on where to watch that too.
MAN BOOKER 50: The Man Booker Prize turns half a century old this year and to celebrate, the literary award has teamed up with the Southbank Centre for a weekend of debates, readings, and masterclasses. Highlights include Hilary Mantel's historical fiction how-to, and a crash course on reading like a writer. Southbank Centre, various prices, book ahead, 6-8 July
WING JAM: Get your gnashers around some of the best darn chicken wings the UK has to offer at a three day Peckham roof top party. All the wings are up for grabs at just a quid each, and your ticket includes a free bottle of Cholula hot sauce and a complimentary cocktail from the giant Monkey Shoulder party truck. Bussey Building (Peckham), from £13.50, book ahead, 6-8 July
BE THE LOVE FESTIVAL: Join the Museum of Happiness' three day love-in. Through inspiring talks, guided kindness meditation, pet therapy, and arty workshops, they're encouraging you to discover the power of self-love and compassion to others. Museum of Happiness (Camden), £5-£10, book ahead, 6-8 July
RAF AIRCRAFT TOUR: Get a close-up look at active, heritage and replica aircraft as part of the Royal Air Force's centenary celebrations. You'll even get a sneak peek at the new F35-B Lightnight II, as well as the chance to get behind the controls of VR simulations and pilot drones. Horses Guards Parade, free, just turn up, 11am-6pm, 6-9 July
PADDLEBOARD FESTIVAL: Even if you've never before been on a paddleboard, everyone's invited to take to the Thames for a water-sport adventure. There's also plenty of entertainment at the Royal Docks event village, including live music, street food and yoga. 1 Siemens Brothers Way (Royal Victoria Docks), entry to festival is free but prices vary for events, book ahead to take part, 8am-9pm, 7-8 July
---
Sponsor message
It's game, set and match to St James's Market this Wimbledon
Wimbledon is here, and we're already coming down with a bout of tennis fever. Looking for somewhere to keep up with all the action? Pull up a deckchair at St James's Market and join the fun.
The central London destination has every match live on the big screen, with plenty of unique shopping and dining experiences to keep you occupied throughout the tournament. Don't miss out on special offers from select venues — from complimentary cocktails when you book a set lunch at Ikoyi, to free Pimm's ice pops from Aspinal of London.
Sounds ace? Head down to St James's Market from 2-15 July to soak up the atmosphere. Click here to find out more.
---
Saturday 7 July
IT'S COMING HOME (Fingers crossed): Looking for somewhere to watch the England vs. Sweden World Cup match today? Here's a list of places in London that'll be screening it. Some you'll need to buy tickets for (they will sell out so be quick), others are just turn up — you'll want to get there early for any chance of seeing the screen. Kick off is at 3pm, check individual venues for details of when the doors open.
CREATIVE ARTS FESTIVAL: From dark room photography to Mandarin, your pathway to learning that skill you never quite got around to starts here. Greenwich Adult and Community Learning is offering a jam-packed day of taster sessions all about unleashing your creativity. Greenwich Park Centre, free, book ahead, 10am-3pm
PRIDE IN LONDON PARADE: Prepare for the streets of central London to be awash with music, dancing, and all the colours of the rainbow in celebration of LGBT+ history, identity, and community. The parade route goes through central London, but when in doubt head to Trafalgar Square, which is hosting a whole day of fabulous entertainment. Trafalgar Square, free, just turn up, from 10am
FAB FEST: The Fabrication Lab invite you and your brood to get crafty at this one-day making festival, featuring drawing workshops, installations, and youth art exhibitions. If music's more your thing, they'll be hosting a unique gig among over 80 pop up pavilions and installations. Ambika P3 (Baker Street), free/£5 for musical performance, book ahead, 12pm-4pm/7pm-10pm
HEART OF WEMBLEY FESTIVAL: Wembley's vibrant community street festival returns. Enjoy an eclectic array of music, have a bang on some African drums, and bring the kids along for story time. St John's Road (Wembley), free entry, just turn up, 1pm-6pm
SHISHA MIRROR SEWING: You know what your clothes are missing? More reflective surfaces. Learn how to conjure up the hippie shop aesthetic from scratch, with the help of Forty Hall's shisha mirror embroidery workshop. Forty Hall (Enfield), £28, book ahead, 2pm-4pm
BENJAMINA EBUEHI'S AFTERNOON TEA: Join Great British Bake Off contestant Benjamina Ebuehi's and learn how create a quintessentially British afternoon tea. Icing bag in hand, she'll show you how to decorate sweet treats like a pro. RSVP to251@wcommunications.co.uk. Two Fifty One (Southwark), free, book ahead, 2pm-6pm
SERPENTINE SATURDAYS: You've probably heard a lot of talk about a certain giant sculpture that's made quite the splash in Hyde Park's lake. Hear the story behind Christo's London Mastaba, as well as the artist's other barrel-themed artworks at this free, curator-led tour. Serpentine Gallery (Kensington Gardens), free, just turn up, 3pm
LADY AND THE CRAMP: All-female comedy troupe The Vulvarines challenge the traditional roles of women on stage through sketch, song, and the disarming use of personal testimonies. See them perform live as part of RADA festival. Gielgud Theatre, RADA (Malet Street), £10, book ahead, 7pm
SUMMER DISCO BALL: Why should the young 'uns have all the fun? Dust off your bell bottoms and get ready to shake your stuff to 70s & 80s soul, funk and disco at a party for those who were who remember the tunes from back in the day (though anyone who likes a good boogie is welcome). Islington Assembly Hall, £15, book ahead, 7.30pm
Sunday 8 July
PORTOBELLO SUMMER FESTIVAL: Jazzie B — of Soul II Soul fame — headlines this free live music festival in the heart of Notting Hill. You can also catch Audio Bullys, local hiphop star and activist Lowkey, and some cracking skate demos. Portobello Road, free (though a charitable donation to Kids on the Green is encouraged), just turn up, 12pm-8pm
FOURPURE HOMECOMING PARTY: After three weeks of partying their way around the UK, craft brewers Fourpure are throwing a brilliantly beer-y bash to mark their return. So hop along to their Bermondsey brewery to sample their Continental Collaboration range, munch on gourmet hot dogs, and get your mitts on some merch. Fourpure Brewing Co. (Bermondsey), from £5, book ahead, 12pm-8pm
WALK THE RUNWAY: For better or for worse, Heathrow will soon a boast a third runaway. This means that time is running out to experience the open lands and fields just north of the airport. Join London Spiral Walk to follow the flight path, before the perimeter fencing seals it off. You'll take in the old Nescafe factory, the River Crane, and a soon-to-vanish village along the way. Meet at Hayes & Harlington station, free, just turn up, 1pm
PANDORA'S BOX: See a silent film masterpiece starring the legendary Louise Brooks and accompanied by a live score. Writer Pamela Hutchinson will introduce Pandora's Box, the sparkling Weimar-period story of a showgirl ingenue. Rich Mix (Shoreditch), £10, book ahead, 3pm
THE ARAB QUARTLEY: London's long-running Arabic musical extravaganza returns. Be blown away by traditional belly dancing and then shake your stuff to a medley of much-loved Middle Eastern songs courtesy of the Arab Quarter Band. Hoxton Hall, £24, book ahead, 6.30pm
MARTIN LINGUS: If the sorry state of London's property market has got you considering desperate measures, this could be the play for you. Follow Martin's hapless quest to find a new lady with a house in a dark comedy about love, inner demons, and period features. Bread & Roses Theatre (Clapham), £10, book ahead, 4pm/7pm
ARTISTS AGAINST TRUMP: Donald's coming to the UK, and Stop The War Coalition are throwing an evening of entertainment in opposition — with Oscar-winning actor, Mark Rylance, performing a historic anti-war speech as part of a one-off evening of music, comedy and poetry. Shaw Theatre (Euston), £20-£30, 6.30pm-9.30pm (sponsor)
BRAHMS IN BRENTFORD: See Maistra perform works by Brahms and Dvořák at Brentford's Musical Museum. They're  charging absolutely nothing for your dose of Sunday evening culture, so don't be stingy and drop a few quid in the collection tin in aid of the Aidan Woodcock Charitable Trust, which provides training and support for young players. The Musical Museum (Brentford), free, just turn up, 7.30pm
WITT N CAMP: The serendipitously-named Charlie Howitt and Holly Campbell bring their acclaimed double act Witt n Camp to London. Expect hip hop-era, parole breaking glamazons, and the classiest breastfeeding burlesque number you'll ever see. Upstairs at the Sydenham Centre, £10, book ahead, 8pm-9pm
Fun things to do with our friends and sponsor Funzing...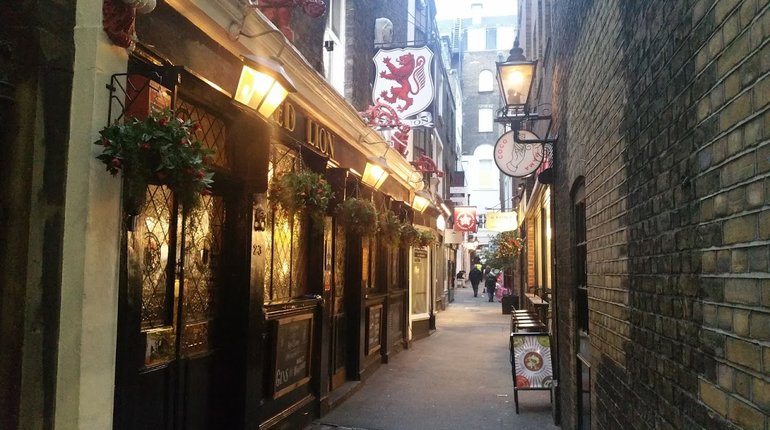 London is a city of incredible transformation. With structural remains that date back to ancient history still in existence, this unique walking tour takes in Lost London in all its former glory. From the Titanic booking office to the graveyards of man's best friend, you'll discover the weird and wonderful places that used to exist in the capital but are now only committed to memory. Using old photographs, newspaper cuttings and stories from the past, you'll be amazed at what has largely been written out of our history books... Get tickets
Whether you're a pre-grated cheddar sprinkler or mimolette fan, this cheesy walking tour will delight your senses. Starting off at a cheese counter in Mayfair that has been serving for more than 300 years, you'll tour the city's best dairy delights - including Fortnum & Mason, where the royals get their fix. Get tickets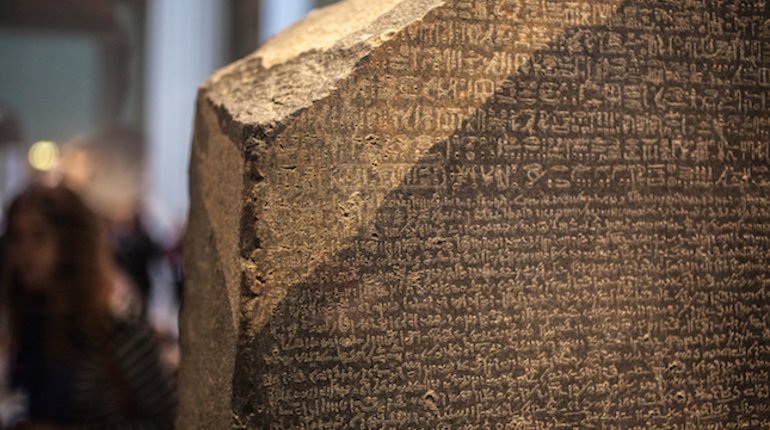 Track the journey of humanity through this tour around the British Museum. The tour aims to help you understand why the world is the way it is, and show how humans learned to question absolutely everything. Get tickets
Take to the waters and glide about in this beginner paddleboarding session. By the end of it, you'll be standing up and paddling solo, and there's plenty of help on hand to improve your technique. Change of clothes required. Get tickets