Things to do this week is sponsored by Boxpark.
All week
WORLD CUP: Looking for somewhere to watch the World Cup? Check out our full guide, here.
RA SUMMER EXHIBITION: This 250th Summer Exhibition at the Royal Academy of Arts is promised to be the biggest, brightest and most colourful in its history — which is unsurprising, given that the exuberant Grayson Perry is coordinator. He, along with his committee of fellow artists, have handpicked over 1,300 works from internationally renowned practitioners and exciting new talent. Royal Academy of Arts (Mayfair), £18, book ahead, 10am-6pm, 12 June-19 August
FRIDA KAHLO'S WARDROBE: The V&A's much-hyped Frida Kahlo exhibition has arrived, presenting a collection of the late artist's clothing and personal belongings never before showcased outside of Mexico (see what we made of it here). The Victoria and Albert Museum (South Kensington), £15, book ahead, 16 June-4 November
LONDON SEAFOOD FESTIVAL: Dive into the culinary delights of the deep blue at a five day seafood festival. Highlights include an oyster shucking class, a crayfish feast, and the St. Ives Mermaid. Circus West Village (Battersea Power Station), free entry, book ahead, 20 June-24 June
Monday 18 June
LONGFLINT SOFT LAUNCH: There's one last hurrah to be had at Shoreditch's famous Red Galleries before the bulldozers move in — a six week residency from bottled botanical cocktail company Longflint. Join them for their soft launch tonight, where all drinks are half price. We'll have the hibiscus G&T, please. The Longflint Bar, The Red Gallery (Shoreditch), free entry, 4pm-12am, residency until 1 August
CAROL ANN DUFFY: Poet laureate Carol Ann Duffy is going on the road with three of her favourite fellow wordsmiths in celebration of Independent Bookshop Week. Tonight, Gillian Clarke, Imtiaz Dharkar, Jackie Kay, and Maura Dooley will be reading alongside Duffy, while instrumentalist John Sampson provides the tunes. Conway Hall (Red Lion Square), £10, book ahead, 7pm-10pm
KRISTIN HERSH: 80s art punk rocker and Throwing Muses front woman Kristin Hersh comes to Camden for a special solo show ahead of her performance at Meltdown Festival. She's supported former bandmate Fred Abong, who'll be showing off his new acoustic EP. Cecil Sharp House (Camden), £24, book ahead, 7.30pm
Tuesday 19 June
HOME STORIES: See the results of the Giant Dolls' House Project, a collaborative installation designed to raise money and awareness for homelessness charity Shelter. You'll hear four short lectures on what home means to us, before the installation itself is revealed in all its cardboard glory. Downstairs at The Department Store (Brixton), £5, book ahead, 6pm-8pm
SLYTHERIN PUB QUIZ: Witches, wizards, lovers of great ambition — this is the quiz for you. Practice your parseltongue with a real snake, drink Pure Blood shots, and even join the sinister Quizatorial Squad at an immersive Harry Potter trivia night dedicated to Hogwarts' snakiest house. Concrete, Pizza East (Shoreditch), £20, book ahead, 6.30pm
HARPING ON: Husband and wife duo Robin and Bina Williamson marry storytelling with the psaltery in their soulful concerts, characterised by evocative East West harmonies. Half Moon (Putney), £12, book ahead, 8pm
WADJDA: A dreamer, a fighter, a mass of contradictions. Meet Wadjda, the eponymous protagonist of the first ever feature film shot entirely in Saudi Arabia, and the first made by a female director. Genesis Cinema (Stepney Green), £5, book ahead, 9pm
---
Sponsor message
Kick off your World Cup celebrations at Boxpark
Great food, great beer, and a whopping big screen. That's all we're asking for during the World Cup, and Boxpark ticks all three boxes. Their Croydon and Shoreditch venues are the perfect place to soak up the atmosphere this summer, with ice cold beer on tap, all the best street food, and every match streamed live throughout the competition.
With any luck, England will be in it for the long haul — and Boxpark has plenty to keep you fuelled. Why not grab a hearty jug of draft beer or cider to share with the table? There are great World Cup offers available on food too, from Pieminister's £10 pie and pint deal, to Popata's delicious £3 Moroccan fries — ideal for grazing on during the match.
Check out match timings here, and make sure you arrive early to secure the best seats. You can find Boxpark Shoreditch at 2-10 Bethnal Green Road and Boxpark Croydon at 99 George Street.
---
Wednesday 20 June
ON THE COUCH: Is there any piece of psychoanalytic imagery more iconic than the patient's couch? Author and Clinical Professor of Psychiatry, Nathan Kravis explores its Platonic origins and role in the history of psychoanalysis. Freud Museum London (Hampstead), £10, book ahead, 7pm
JUBILEE: Cultures collide in a concert that brings together Master Musicians of the Aga Khan Music Initiative, the Kronos Quarter ad Bassekou Kouyaté. Their freshly created compositions celebrates the musical heritage of West Africa, Central Asia, and the Middle East. Royal Albert Hall (Kensington), £10, book ahead, 7pm
DRAW AND TOUR: It's all about attention to detail on this arty tour of Southwark Cathedral. There are five pit stops for you to observe and sketch the building's many monuments, with artist Suzanne Pink on hand to give you some pointers. Southwark Cathedral (London Bridge), £15, book ahead, 7pm
IBSEN'S OLAF: See a play that hasn't been performed in the UK in over a century. Olaf Liljekrans, by Henrik Ibsen, tells the tale of two warring families whose tentative truce is endangered when the bridegroom that was meant to unite them... disappears. Barons Court Theatre (West Kensington), £14, book ahead, 7.30pm-10pm, until 30 June
Thursday 21 June
SUNRISE ON THE EYE: Celebrate the longest day of the year in style — 443ft above the ground, watching the sun rise over the city from atop the Coca-Cola London Eye. You'll complete two rotations: one to take in the panoramic views, and the other to practice mindfulness under the expert guidance of triyoga studio. The London Eye (South Bank), £35, book ahead, 4am
MADAME D'S HOUSE PARTY: Get ready to raise the roof at this Himalayan eatery's housewarming party. To celebrate her move to Spitalfields, Madam D will be serving up her signature Naga Chilli Beef Puffs while you swig artichoke negronis and ginseng margaritas. With your ticket including unlimited food, you can also sample delights from her new neighbours — Bubbledogs, Rock's Oyster and Nonna's Gelato are among those the guest list. Madame D (Shoreditch), £25, book ahead, 6pm-1am
BELCIRQUE: On the same date as Belgium and France's Fête de la musique, enchanting all-female Belgian six-piece Belcirque invite you into their vibrant world. Inventive vocal harmonies meet quirky choreography and playful mimicry to make for an unforgettable evening. Sands Films, Rotherhithe, £14, book ahead, 7.45pm
ARCADIA: A century of rural Britain's beauty, brutality, magic, and madness is captured in Anne Brigg's exhilarating film essay. She's scoured through 100 years of archival footage to study Brits' relationship to the land. Rich Mix (Shoreditch), £10.95, book ahead, 9pm
---
Sponsored listings
Sounds Like London: our picks this week
June brings the Mayor of London's Sounds Like London campaign to the capital — a month-long celebration of both women in music and London's grassroots music scene. Here's our pick of this week's Sounds Like London events.
KARMA TO BURN: American rock trio Karma to Burn bring their riff-driven guitar tunes to the achingly hip Black Heart in Camden. Over 20 years on the scene, these guys don't intend on slowing down. Black Heart, £15.40, 7pm, 18 June
SAMANTHA WHATES: Celebrity hangout and drinking den The Phoenix Artist Club reverberates with the spellbinding voice of Samantha Whates. It's a sound so rich and warm, you'd be forgiven for thinking you were out in the wind wrapped up in merino wool. Phoenix Artist Club, £10, 6.30pm-9.30pm, 19 June
LONDON BULGARIAN CHOIR: An evening of worldwide roots music from London Bulgarian Choir, and special guests Harbottle & Jonas. A magical night under the stars. Phytology Garden, £9-£13, 7pm-11pm, 20 June
STARCRAWLER: They've only been going a couple of years, but this dynamic young L.A. bred quartet have already made a name for themselves. They promise hooks that sink into the synapses and refuse to let go. The Garage, £13.20, 7.30pm-10.30pm, 20 June
MAKE MUSIC DAY: 750 cities worldwide celebrate Make Music Day, and London is no different. There are concerts throughout the city, and it all culminates at the amphitheatre in City Hall, The Scoop, for a brass band party. The Scoop, free, 6pm-10pm, 21 June
FERRIS & SYLVESTER: A London-based union of folk and blues, currently working on their debut EP titled Made In Streatham. They're playing in Ziferblat, which someone described as a treehouse for adults. Ziferblat, cost TBC, 7pm-10pm, 21 June
EMBERS COLLECTIVE: Campfire Club search for the best green spaces across the capital for their authentic, acoustic shows. The team have uncovered a real gem in Brockley, a space that complements musical storytellers The Embers Collective. Secret location in Brockley, £9-£13, 7pm-10pm, 21 June
DEAF RAVE: An eclectic mix of deaf and female DJs take the decks at Fabric, along with MCs who get their music across using sign language. This is completely unlike the regular house and techno played in Fabric, so it's a rare chance to see the beloved venue in a fresh light. Fabric, free, 8pm-midnight, 21 June
LONDON CONTEMPORARY VOICES: Behold the power of the human voice... in a park in Peckham. Choral genius best appreciated in nature. Glengall Wharf Gardens, £9-£13, book ahead, 7pm-11pm, 22 June
EALING ECLECTIC: Louise Marshall & The Brethren regale Ealing with soul, jazz and a fair bit of funk. The Brentham Club, £15, 10pm-11pm, 22 June
SPIZZ ENERGI: Feel the heat, feel the fun at Spizz Energi's punky reggae party, with a dash of paganism and a hint of sci-fi. Your guess is as good as ours. Dublin Castle, £8.80, 7.30pm, 23 June
SEVEN DIALS SOUNDTRACK: Spend your day in a thankfully traffic-free Seven Dials, for free music, food, a music themed tombola and much more. Seven Dials, free, noon- 6pm, 23 June
GIRLS TO THE FRONT: One of the most exciting things about Sounds Like London is its championing of female artists, and this gig is emblematic of that. From indie folk to seductive jazz, Girls to the Front has it all covered. Green Note, £13.75, 5.30pm, 24 June
JAH WOBBLE: Music industry mainstay and ex-Public Image Limited member Jah Wobble, brings his incredibly named backing group, Invaders of the Heart, to the Half Moon in Putney. Half Moon, £18.70, 8pm, 24 June
---
Friday 22 June
SUPER SQUASH: Has the working week left you a bit drained? Supercharge your batteries with the help of Tetley's Squash Sessions. Your ticket includes a mocktail in the Sunshine Bar & Lounge, complete with vitimiser and SAD lighting for a hit of vitamin D, an energy boosting HIIT class from Soulsisters Fitness, and a meal designed by nutritionist and author of Detox Kitchen Bible Rob Hobson. 133 Bethnal Green Road, £10, book ahead, 7.30am-6.30pm
DISCO AND STREET FOOD: Boogie on down to Greenwich Market, which taking it all the way back to the 70s with an evening of funk, soul and disco courtesy of the hula-hooping, vinyl-spinning DJ Da'Lynne. As well as all your favourite retro hits, the Night Food Fest is serving up craft beer and delicious grub. Greenwich Market, free entry, just turn up, 6pm-10pm
GALLERY LATE: Meet the architects vying for the chance to design Dulwich Picture Gallery's 2019 pavilion and then vote for your favourite at this gallery late. You'll have the chance to try your hand at collage making, learn about Sir John Soane's architectural innovations, and sample Gimlet Bar's boozy concoctions. Dulwich Picture Gallery, £12, book ahead, 6pm-10pm
AKALA: Rapper, political activist and brother to noughties musical icon Ms Dynamite, Akala plumbs the depths of our nation's psyche as he asks, is Britain having an identity crisis? Shoreditch Town Hall, £20, book ahead, 6.30pm-9pm
Saturday 23 June
TALES FROM THE NORTH BANK: It's part two of the London Festival of Architecture's walking tour of the mighty 'North Bank' — the great swathe of shore that lies between the City and Westminster. Discover its best kept architectural secrets with the help of historians, an author, and even an Egyptologist. Meet at Trafalgar Square, £16, book ahead, 10.30am-1pm
NEAR MINT RECORD FAIR: Vinyl lovers, it's time to expand your collection with the help of Near Mint. With an eclectic mix of dealers and labels, top notch nosh, and DJs spinning into the night, it's safe to say that this is not your standard record fair. Pop Brixton, free entry, just turn up, 12pm-12am
CITY FARM DRAWING TOUR: Don't miss out on the chance to pet and sketch the adorable furry residents of Spitalfields City Farm. Artist Jennie Webber will guide you through drawing the farm's donkeys, rabbits, Kune-Kune pigs, and a whole herd of mischievous goats. Spitalfields City Farm, Buxton Street, London, £31, 1pm-4pm
LONDON DREAMTIME: From a hidden corner of north east London come strange tales of rifts, fractures, and portals set to magical melodies. Prepare for spellbinding evening of storytelling. Secret location (Stoke Newington), £8, book ahead, 5.45pm
Sunday 24 June
ANTIQUES ANONYMOUS: Over 70 antique dealers are bringing their treasures to Church Street for you to peruse this Sunday. Whether you're looking to bag yourself a bargain, or after something a bit more special, there's something for everyone at this AA event. Church Street (Marylebone), free, just turn up, 11am-5pm
SUPER FUN WRESTLING: Let's get ready to rumble, because it's independent pro wrestling time. Today's fights include an SFW World Championship match and the ominous yet delicious-sounding Marshmallow Death Match. The Resistance Gallery (Bethnal Green), £10, book ahead, 2.30pm-5.30pm
COMEDY AND CABARET FUNDRAISER: Laugh yourself silly while supporting London's leading LGBT mental health and wellbeing charity. Catherine Bohart presents a star-studded line-up of comedy, cabaret, and burlesque in aid of ELOP. Pleasance Theatre (Islington), £15, book ahead, 7pm-9pm
Fun things to do with our friends and sponsor Funzing...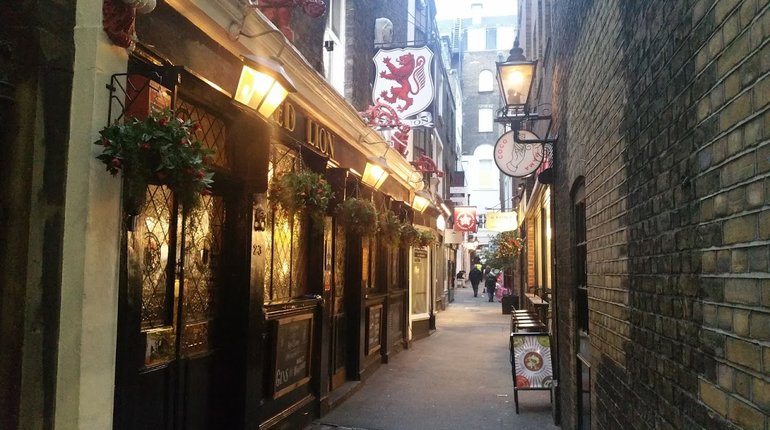 London is a city of incredible transformation. With structural remains that date back to ancient history still in existence, this unique walking tour takes in Lost London in all its former glory. From the Titanic booking office to the graveyards of man's best friend, you'll discover the weird and wonderful places that used to exist in the capital but are now only committed to memory. Using old photographs, newspaper cuttings and stories from the past, you'll be amazed at what has largely been written out of our history books... Get tickets
Whether you're a pre-grated cheddar sprinkler or mimolette fan, this cheesy walking tour will delight your senses. Starting off at a cheese counter in Mayfair that has been serving for more than 300 years, you'll tour the city's best dairy delights - including Fortnum & Mason, where the royals get their fix. Get tickets
Take to the waters and glide about in this beginner paddleboarding session. By the end of it, you'll be standing up and paddling solo, and there's plenty of help on hand to improve your technique. Change of clothes required. Get tickets
The Underworld collides with the Underground in more ways that one -- from the angel that saved a tube worker from death to the ghosts of King's Cross, discover the ghoulish history of the Undergound on a tour around the city. £10 Get tickets