Things to do this week is sponsored by the Imperial War Museum.
All week
RADICAL BALLET: Each of the ballets in this triple bill is as innovative as the last. Expect special effects, playfulness and dances that ooze with angst-ridden and spiky insouciance. Royal Opera House, £3-£50, book ahead, 6-17 November
SHAKESPEARE: Brush up on your Shakespeare at the Barbican this winter. Coriolanus, the first of four shows from the Royal Shakespeare Company, is about a general who serves Rome in the military but has no capacity for flattering others. Barbican Theatre, £10-£75, book ahead, 6-18 November
LONDON JAZZ FESTIVAL: Jazz fans are spoilt for choice this week, as venues all over London play host to upcoming and award-winning musicians. Check out the full programme here. Various venues, various prices, book ahead, 10-19 November
LAID: This hilarious, brain-scrambling monologue from Natalie Palamides will put you off eggs for life. Soho Theatre, £18, book ahead, until 18 November
LE PETIT CHEF: This 3D dining spectacle is currently cooking up a storm with a three month residency at TT Liquor in Shoreditch. In two hours a miniature animated chef whips up six courses which take you on a journey around the world. TT liquor, £95, book ahead, every Wednesday and Friday night
Monday 13 November
DAMSEL DEVELOPS: This film festival is all about girl power, having searched out and supported eight emerging female directors. See both staged and rehearsed readings of new writing, excerpts and adaptations of modern classics, and even a new musical across the week. The Bunker Theatre, £15, book ahead, 13-19 November
GAYWISE FESTIVAL: London's annual "All Arts, All Welcome" film festival is exploding onto venues across London this week. Expect fabulous films, performances, a visual art exhibition and talks celebrating the LGBTQI experience. Various venues, £10, book ahead, until 25 November
PIZZA EXPRESS LIVE: If television comic Dom Joly (and great pizza) can't cheer up a dull Monday evening, we don't know what will. Pizza Express Holborn, £18, book ahead, 8.30pm
Tuesday 14 November
LONDON ART SALON: Scrub up on your art history at this morning talk delving into the lives of Cezanne and Van Gogh. Coffee and pastries provided. Art Workers' Guild (Bloomsbury), £25, book ahead, 9.45am-noon
SCIENCE SHOWOFF: Geek out at this nerdy comedy show featuring the UK's funniest BAME (British. Black, Asian, and minority ethnic) scientists. Star of Kings (King's Cross), £6, book ahead, 7pm
Wednesday 15 November
LONDON TALKS: "What does protesting actually achieve?" Hear Phyll Opoku-Gyimah, co-founder of UK Black Pride explore how campaigning has brought about change, as part of UK Parliament Week. Bishopsgate Institute, Shoreditch, £9, book ahead, 7pm-8pm
RUM MASTERCLASS: In need of a mid-week pick me up? This cocktail-making class should do the trick. Learn about the history of cocktails before mixing up your own with the help of a Voltaire mixologist. Voltaire Cocktail Bar, £19/£25 (with a burger), book ahead, 7pm-9pm
HISTORY SLAM: Get ready for four historians to share their passions in an entertaining battle of the brains – a bit like a boozy University Challenge but you decide the winner. The Water Poet, £6, book ahead, 7.30pm-9.30pm
---
Sponsor
Suffragettes and the Syria conflict feature in Imperial War Museum's Short Film Festival
Whether you're into animations or documentaries, the Imperial War Museum's 2017 Short Film Festival has something that will catch your eye. Presenting a selection of short films on the theme of conflict, this ten day festival showcases filmmakers from all over the world, who share their perspectives on conflict, displacement, hope and fear.
From the modern day Syria conflict to contemporary modern terrorism, early century war art and suffragette surgeons, expect to be enlightened by the diverse selection of screenings all tackling this hard-hitting topic.
There's a number of special events too; get an insight into the trials and tribulations of documenting terror, or learn how to prepare for and navigate a conflict zone at the festival's talks and workshops. Take a look at what's on.
---
Thursday 16 November
AUTUMN BEER FEST: Pop along to King's Cross for a beer and Northumberland sausage tasting. Rotunda Bar and Restaurant, £29.50, book ahead, until 16 November
TASTE OF LONDON: Mulled wine season is nearly upon us and if there's one thing that's going to get Londoners in the — dare we say it — Christmas spirit, it's the return of Taste of London's massive festive foodie festival. Tobacco Dock, £15, book ahead, until 19 November
SOVIET CHILDHOOD: The abundance of Russian themed events is all because it's the 100th anniversary of the Russian Revolution. This evening of talks focuses on the impact of Soviet history and culture on childhood. V&A Museum of Childhood, £10, book ahead, 6.30pm-9pm
CLIMATE CHAT: We're used to hearing about the ill effects of climate change but this talk is all about the solutions. Find out how forests, soils and mines can be used to trap greenhouse gases from leading scientists. Royal Institution, £16, book ahead, 7pm-8.30pm
DRINK AND DRAW: Give your thumbs a rest and meet people in real life at this arty, speed dating-style event, where you draw your date, led by Pam Ceesay, artist and director of the London Sketchbook Festival. The Scolt Head (Dalston), £20, book ahead, 7pm-9pm
Friday 17 November
WRITEIDEA: The Idea Store will be a flurry of carefully selected words, intelligent chat and gripping storytelling as writers such as Stella Duffy, Alan Dein, Nikesh Shukla, The Gentle Author and Irenosen Okojie join forces for the ninth Writeidea Festival. Idea Store, free, book ahead, 17-19 November
TOWER OF LONDON SKATING: Get your skates on and glide around the moat of one of London's most iconic attractions, which will be illuminated by hundreds of snowflakes. Tower of London, £15, book ahead, 17 November-2 January
SHARK IN THE PARK: Take kids along to this fin-tastic family musical, which follows Timothy Pope and his telescope on three exciting adventures. Pleasance Islington, £10, book ahead, 4.30pm-5.30pm, (repeated tomorrow 10.30am-11.30am)
KINO VINO SUPPERCLUB: Did you live by Fight Club quotes in your youth? Then you'll love this immaculately designed screening and supper club, with dishes created by Dan Doherty from Duck & Waffle. The Institute of Light, £55, book ahead, 6.30pm-10.30pm
PAINTED LADIES: Get a whiff of 18th century perfume, become a courtly artist or printmaker and throw some shapes surrounded by paintings of power play at this Greenwich late. The Painted Hall (Greenwich), £12, book ahead, 7pm-10pm
CIRCUS OF HORRORS: Prepare to be terrified and a bit weirded out by this freaky circus act, its sensational storyline and original soundscape. Shaw Theatre, £22, book ahead, 16+ only, 8pm, (repeated tomorrow at 5pm and 8pm)
Saturday 18 November
HAUNTED LANDSCAPE TALK: A day dedicated to folklore, ghosts and curses of the British Isles. Hear about phantom black dogs, the Queen of fairies and haunted folk songs. Conway Hall, £20, book ahead, 10am-5pm
MINI MUSIC CONCERT: Got little ones in tow with a musical ear? Bring them to this classical concert designed for babies and children. St Barnabas Parish Hall (Dulwich), £10, book ahead, 10.30am-11.15am
WARDROBE DETOX: Got a load of designer gear stashed away you don't wear anymore? Take it to the Rebelle team who will price it and upload it on to their app for you to sell. Feathers Boutique (Knightsbridge), free, just turn up, 11am-7pm, repeated tomorrow noon-5pm
PAINT JAM: Join this arty party, where instead of throwing shapes you're painting them. Plus, there's a prosecco reception to get the creative marks flowing. Secret location, £35, book ahead, 7pm-10pm
CRYSTAL PALACE FILM FEST: Tonight is the grand finale of the self-professed UK's coolest film festival. Pick up a glass of bubbly on your way in and settle in for the CPIFF comedy awards. Various venues, £8, book ahead, 7pm-10.30pm
Sunday 19 November
ELIZABETHAN ISLINGTON: Into London history? Join this tour of Islington's historical buildings and ties with playwrights and Queen Elizabeth. Finsbury Library, £9, book ahead, 11.30am-1pm
FAMILY RAVE: At this family rave, young and old alike are invited to dance under glitter cannons, bubbles and a giant parachute. Quick! Get tickets now while your little ones are still young enough to not be embarrassed by your dad dancing. Mangle E8, £9, book ahead, 2pm-4.30pm
BISHOPSGATE SWING: Dig out your dancing shoes and head to this taster session for all abilities. Expect vintage DJs, a live band and you don't need to bring a partner. Bishopsgate Institute, £10, book ahead, 6.30pm-10.30pm
Fun things to do with our friends and sponsor Funzing...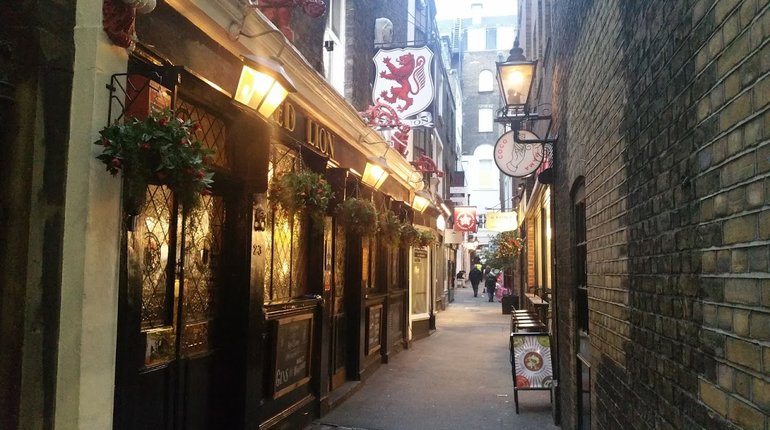 London is a city of incredible transformation. With structural remains that date back to ancient history still in existence, this unique walking tour takes in Lost London in all its former glory. From the Titanic booking office to the graveyards of man's best friend, you'll discover the weird and wonderful places that used to exist in the capital but are now only committed to memory. Using old photographs, newspaper cuttings and stories from the past, you'll be amazed at what has largely been written out of our history books... Get tickets
Whether you're a pre-grated cheddar sprinkler or mimolette fan, this cheesy walking tour will delight your senses. Starting off at a cheese counter in Mayfair that has been serving for more than 300 years, you'll tour the city's best dairy delights - including Fortnum & Mason, where the royals get their fix. Get tickets
Take to the waters and glide about in this beginner paddleboarding session. By the end of it, you'll be standing up and paddling solo, and there's plenty of help on hand to improve your technique. Change of clothes required. Get tickets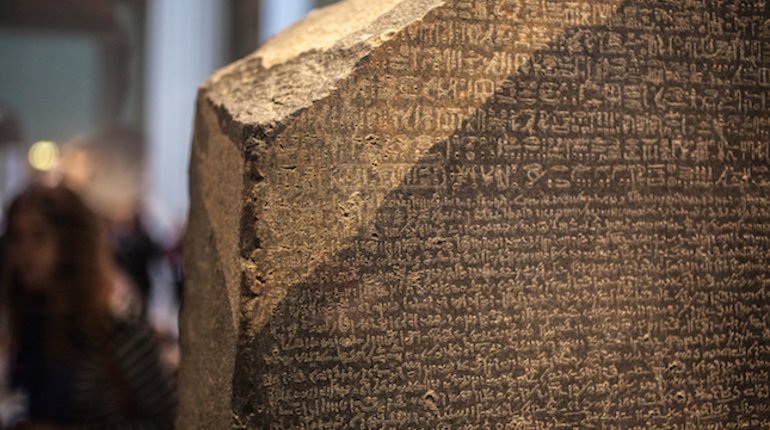 Track the journey of humanity through this tour around the British Museum. The tour aims to help you understand why the world is the way it is, and show how humans learned to question absolutely everything. Get tickets