Things to do this week is sponsored by Opera Holland Park.
All week
JAZZ CAFE BIRTHDAY: The Jazz Cafe is celebrating two years since its relaunch, and because one day of celebration just isn't enough, they've got a week's worth of brilliant gigs lined up. Groove along to the likes of Yasmin Hamdan, Orchestre Poly-Rhythmo, and The Nujabes Experience and help them have a proper birthday knees-up. Jazz Cafe (Camden), book ahead, 12-16 June
STARDUST: You're in a room with a Colombian and there's cocaine involved (so it's pretty safe to say that, despite the name, this theatrical show ain't no fairy tale). Nevertheless, Stardust has been winning rave reviews for its combination of hand-drawn projections, traditional dance, and stellar writing that shines a light on cocaine production in Colombia. Streatham Space Project, £15, book ahead, 7.30pm, 12-16 June
THE END OF HISTORY: Once the site of a notorious slum district, the parish of St Giles in Soho now bears witness to a massive regeneration project. What better location, then, for a site-responsive play that dives deep into the impact of gentrification? The End of History draws on the location's historical past and precarious present to explore a city divided. Soho Theatre, from £16.50, book ahead, 7.30pm, 5-23 June
TASTE OF LONDON: 55,000 foodies are about to descend on Regent's Park to tuck into London's most delicious nosh, and you could be one of them. Sample signature small plate dishes from the best restaurants in the capital, be inspired by demos from world-class chefs, and then up your culinary credentials at a range of masterclasses. Regent's Park, £17-£20, book ahead, 13-17 June
Monday 11 June
GARDEN REMEDIES: Spend an afternoon in the Royal College of Physician's Botanical Gardens, where you'll learn all about plant based lotions and potions past and present. There'll be plenty of refreshments to keep you going, as well as a tour of the gardens. Royal College of Physicians (Regent's Park), £10, book ahead, 1.30pm-7pm
NINE FOOT NINE: What would happen if a huge chunk of the world's women started to inexplicably shoot up in height, outgrowing our infrastructure and (gasp!) becoming stronger than men. That's the premise of Sleepless Theatre Company's latest production, Nine Foot Nine. Let's see if, having practically doubled in height, women will finally be able to smash that glass ceiling. Bunker Theatre (Southwark), £15, book ahead, 8.30pm (until 7 July)
Tuesday 12 June
CHARLIE CHAPLIN WALK: Follow the footsteps of the Little Tramp who became early cinema's greatest star on a stroll through Elephant & Castle. You'll discover the childhood stories of Charlie Chaplin, who endured years of poverty and hardship in south London. Meet at Elephant & Castle station, £6, book ahead, 6pm-8pm
NATURE'S CON ARTISTS: Ever wondered why butterflies have extra long tongues? Or how cuckoo-like birds can trick others into raising their young? It's all because of a process known as co-evolution, and it's the topic of this year's ZSL Stamford Raffles Lecture, hosted by evolutionary biologist Claire Spottiswoode. The Huxley Lecture Theatre, ZSL London Zoo (Regent's Park), £20, book ahead, 6.30pm-9.30pm
FRIENDS PUB QUIZ: Could this quiz be any more niche? This Friends-themed trivia night is specially dedicated to Mr Chandler Muriel Bing — everyone's favourite fictional IT procurement manager (N.B, that's two potential answers for you right there.) Concrete Space (Shoreditch), £20, book ahead, 7pm-9.30pm
PERFECT LIARS CLUB: Put your ability to call out fibs to the test at story sleuthing show Perfect Liars Club. Four people, four wild stories — and it's up to you to work out which one is a load of cock and bull. The Book Club (Shoreditch), £8/£10, book ahead, 7.30pm-9.30pm
---
Sponsor message
Grab a drink and enjoy some alfresco opera this summer
Think opera isn't for you? Think again. Opera Holland Park's stunning pop-up marquee is back with a summer-long series of performances, including something for opera newbies and aficionados alike.
The alfresco venue, set in leafy west London, is a great place to spend those summer evenings. A range of romantic comedies, tragedies and theatrical dramas will be taking to the stage — including the spectacular La traviata and Così fan tutte — and audiences are invited to grab a drink, bring a picnic and bask in the atmosphere.
The 2018 season runs from 28 May to 28 July, with tickets starting at just £20. Plus, those booking Friday night performances can kick off their weekend in style with a free glass of prosecco, red, or white wine. Simply enter code FRIYAY when booking.
---
Wednesday 13 June
BOTANIST SUPPER CLUB: Herbaceous cocktails meet foraged food at The Botanist's spring supper club. Enjoy such delights as chilled melon soup, a lamb main, and white peach and fennel ice cream in the courtyard. Bluebird (Chelsea), £45, book ahead, 7pm
GREAT WAVE PAINTING: Learn how to paint like a Japanese master at an arty evening that's sure to make a splash. With the help of a professional artist, you'll create a masterpiece inspired by Hokusai's The Great Wave. You also get a complimentary glass of wine to help get those creative juices flowing. Hilton Hotel (Pentonville Road), £29.99, book ahead, 7.30pm
EL MATO A UN POLICIA MOTORIZADO: Hot on the heels of their set at Barcelona's Primavera Festival, Argentine outfit El Mató a un Policía Motorizado bring their punk rock, noise pop and impressive mix of instrumentation to Shoreditch. Rich Mix, from £18, book ahead, 8pm
TITS IN SPACE: Remember 2006? Pre-Brexit, and long before president Trump, one of the most gripping news stories of the year was Pluto's demotion to dwarf planet. In a new sketch comedy double act, two Plutonians search through time and space for this pivotal moment, observing Earth's many absurdities along the way. The Space (Isle of Dogs), £10, book ahead, 8pm-9pm, until 16 June
Thursday 14 June
WORLD CYCLING REVIVAL FESTIVAL: See endurance cyclist Mark Beaumont attempt to beat a 127-year-old penny farthing world record at a festival that celebrates two centuries of the bicycle. There's all sorts of racing and live music, and vintage-themed clothing is highly encouraged. Herne Hill Velodrome, from £39, book ahead, 14-16 June
TWONKEY'S NIGHT TRAIN TO LIECHTENSTEIN: What do you get when you combine a tiny Al Capone, a mysterious package, and a sexual dance that leads you off a cliff? A one-way ticket to the Twonkeyverse, apparently. See this award-winning character comedy at Angel Comedy Club. The Bill Murray (Islington), £5 to reserve a seat/pay what you want OTD, 6.45pm-7.45pm
LAS HERMANAS GARCIA: Let Spotify sensation and sister act Las Hermanas Garcia serenade you with 1950s bolero love songs. They've come all the way from Mexico's Costa Chica to wow you at their London debut. Sands Films (Rotherhithe), £14, book ahead, 7.45pm
HAUS OF PLEASURE CABARET: Weimar vixen Eva Von Schnippisch invites you to her Haus of Pleasure for a night of sensual cabaret. Discover dancing drag divas and twisted burlesque freak shows in none other than Upper Norwood Library. £10-£15, book ahead, 9pm-11pm (repeated tomorrow)
---
Sponsored listings
Sounds Like London: our picks this week
June brings the Mayor of London's Sounds Like London campaign to the capital — a month-long celebration of both women in music and London's grassroots music scene. Here's our pick of this week's Sounds Like London events.
WAXAHATCHEE: One of alternative music's most honest and beguiling solo artists graces the stage at Oval Space. She's touring her fourth album, Out in the Storm, an incredibly raw album that digs into the breakdown of a noxious relationship. Oval Space, £15.95, 7pm-10pm, 11 June
RAINTOWN & JESSICA LYNN: Country music's Raintown and Jessica Lynn bring the sounds of the States and of Scotland to central London. Two acts; two different brands of the genre. 100 Club, £24.20, 7.30pm, 11 June
ROYAL OPERA HOUSE BIG SCREENS: There is something quite magical about sitting in Trafalgar Square on a summer evening, watching Swan Lake unfold on a big screen. Don't miss this chance to see Tchaikovsky's iconic ballet. Trafalgar Square, free, 6.45pm-11pm, 12 June
VOCES8: A capella octet VOCES8 are joined by Eastern Mennonite High School (EMHS) Touring Choir from the USA and the City of London Academy Shoreditch Choir for a concert certain to inspire. Gresham Centre, £10, 7pm-10pm, 12 June
CHIP WICKHAM: "So, so good" is how Giles Peterson describes British jazz musician Chip Wickham. Hear him play from his Arab-inspired album Shamal Wind. Camden Assembly, £9, 7pm, 13 June
@LONDON STAGESIDE WITH ALEX TRACEY: Expect infectious funk and indie-pop rhythms courtesy of Alex Tracey, the musician behind the brilliant Same Old Animals. DJ on the deck in between sets. Newburgh Quarter, free, 5pm-9pm, 14 June
CAMPFIRE CLUB: An all-female line-up — featuring Gwyneth Herbert and Noemie Ducimetiere — performs at Campfire Club, a series of carefully curated, unamplified concerts. Spitalfields City Farm, £9-£13, 7pm-11pm, 15 June
FEMALE MARKET TAKEOVER: Female-led independent record labels take over Soho's beloved Berwick Street Market, with a seriously special selection of vinyl stalls. One day only. Berwick Street Market, free, noon-6pm, 16 June
CROUCH END CRYPT: Descend into the Crypt Studio at Crouch End, and be beguiled by the music of Amaroun, which deals with topics such as coming out and moving up. The Crypt Studio, £10, 7pm-10pm, 16 June
MATILDA GRATTE AND TATYANA: Keys and controllers merge with strains of the harp, as Matilda Gratte and Tatyana create beautiful soundscapes beneath railways arches in London Fields. London Fields, £10, 7pm-10pm, 17 June
AND STILL WE RISE: Celebrate womanhood and women's expression, in this eclectic night of performances from female artists, led by Melissa James, described by BBC 6Music's Tom Robinson as the "best current British blues singer I know." Rich Mix, £11/£8, 7pm-10pm, 17 June
---
Friday 15 June
GREENWICH BOOK FESTIVAL: Attention bibliophiles, Greenwich Book Festival is back at the sumptuous Old Royal Naval College for two days of storytelling, author interviews and kids' workshops. Highlights include a celebration of female graphic novelists, Nigerian folk tales, and a literati-studded festival party. Old Royal Naval College, £0-£55, book ahead, 10am-10pm, until 16 June
FESTIBOWL: It's Friday night, so it's time to really let your hair down with a game of...Lawn Bowls. It may not sound like much of a wild evening, but Festibowl has enough lively beats, street food and ice cold brews for a rockin' n' bowlin' night out. Finsbury Square, £15, book ahead, 12pm-2pm/6.30pm-11pm, until 3 August
MUSEUM LATE: Dust off those shoulder pads and reach for the hairspray, because Sir John Soane's Museum is celebrating all things 80s. This is the launch of their new exhibition, The Return of the Past: Postmodernism in British Architecture, which features specially curated talks, an 80s themed bar, and plenty of synth. Sir John Soane's Museum (Lincoln's Inn Fields), £15, book ahead, 6.30pm-9pm
POLYPHONICA: London Gay Men's Chorus present a kaleidoscope of choral possibilities at their latest show — moving effortlessly from Britney to Björk and from Sondheim to Sia. Cadogan Hall (Sloane Square), from £18, book ahead, 7.30pm (repeated tomorrow)
---
Saturday 16 June
HACKNEY FLEA MARKET: Have a good old rummage through reclaimed homeware, pre-loved clobber and much more at the Hackney flea. There are over 30 handpicked traders there to tempt you with their vintage treasures. Abney Public Hall (Stoke Newington), free entry, just turn up, 16-17 June
MEET MINDFUL SINGLES: No good at small talk? Break the ice by sharing fun and flirty interactions with up to 24 singles at Tantra Speed Date, a dating and relationship skills class that'll change the way you find love. Good Vibes Studios (Covent Garden), £25-50, book ahead, 4.30pm-7pm (sponsor)
COLOMBIAN FOOD TOUR: Who needs to backpack across South America to discover the wonders of Colombia, when you've got this epic gastronomic tour? From empanadas to aguardiente, there's plenty of traditional Colombian dishes to discover as you plod around Elephant & Castle. Best of all, 100% of the ticket proceeds go to charity. Meet at Elephant & Castle Station, £45, book ahead, 5pm-8.30pm
MUSICAL BIKE TOUR: Whizz past the places where great melodies were born on a nighttime cycle ride of musical proportions. Learn about the old stomping grounds of Handel, Hendrix, and Freddie Mercury and enjoy live performances along the way. Meet at Albert Hall (Kensington), £10, book ahead, 10pm-1am
Sunday 17 June
THE SHORTEST NIGHTS: Are you a film buff with a short attention span? If so, Short Sighted Cinema has the programme for you —  a celebration of short film ranging from animation, to comedy, to documentary.  The Yard Theatre (Hackney Wick), from £8, book ahead, from 11.30am
THE CALLY FESTIVAL 2018: Get yourself down to Caledonian Road for a boutique street festival featuring world music, fairground rides, and a pop up boxing ring. Caledonian Road (King's Cross), free entry, just turn up, 12pm-6pm
SEW THRIFTY: Glam up your commute with a laptop sleeve worthy of your prized machine. Sew Thrifty will help you create a personalised padded laptop case using scraps of recycled material. Poplar Union (Tower Hamlets), £15, book ahead, 1pm-4pm
Fun things to do with our friends and sponsor Funzing...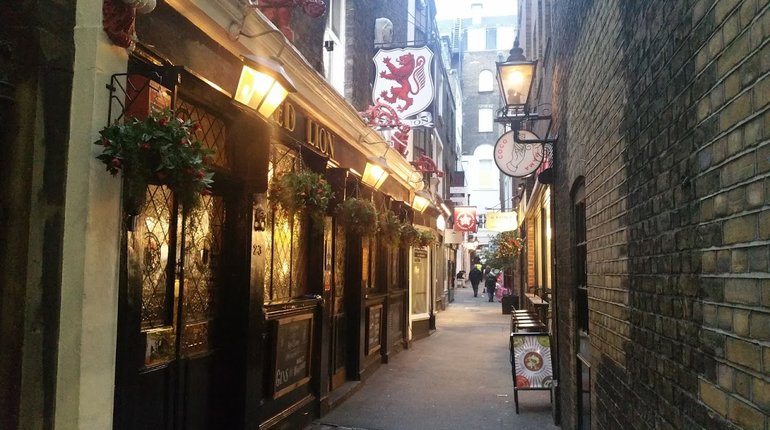 London is a city of incredible transformation. With structural remains that date back to ancient history still in existence, this unique walking tour takes in Lost London in all its former glory. From the Titanic booking office to the graveyards of man's best friend, you'll discover the weird and wonderful places that used to exist in the capital but are now only committed to memory. Using old photographs, newspaper cuttings and stories from the past, you'll be amazed at what has largely been written out of our history books... Get tickets
Whether you're a pre-grated cheddar sprinkler or mimolette fan, this cheesy walking tour will delight your senses. Starting off at a cheese counter in Mayfair that has been serving for more than 300 years, you'll tour the city's best dairy delights - including Fortnum & Mason, where the royals get their fix. Get tickets
Track the journey of humanity through this tour around the British Museum. The tour aims to help you understand why the world is the way it is, and show how humans learned to question absolutely everything. Get tickets
Take to the waters and glide about in this beginner paddleboarding session. By the end of it, you'll be standing up and paddling solo, and there's plenty of help on hand to improve your technique. Change of clothes required. Get tickets