Things to do this weekend is sponsored by Diabetes UK.
All weekend
TAKE A SEAT: Alright, public seating isn't exactly glamorous, but these seats in Brixton will certainly liven the place up. As part of the London Design Festival, public benches are having a makeover in 'dazzle' camouflage — a technique developed for first world war warships — and they look pretty snazzy to us. Various locations in Brixton, free, just turn up, all day
OPEN HOUSE: This weekend is a great one for urban explorers, as hundreds of London buildings throw open their doors to let you take a peek inside. Check out the lineup here, but be warned — you'll be queuing for the most popular venues. Various locations, free, book ahead/just turn up, various times, until 17 September
OPEN HOUSE JUNIOR: Open House weekend isn't just for the grown ups — there's plenty for the kids to get involved with, with architecturally inspired workshops and activities for 5-11 year olds too. Check out the lineup here. Various locations, free, book ahead/just turn up, various times, until 17 September
NAM OPEN HOUSE: It might not be top of your list for Open House weekend, but the National Army Museum occupies a newly refurbished building and they're running a series of free talks and tours to celebrate. National Army Museum, free, just turn up, until 17 September
MEZCAL WEEK: Take part in a series of events celebrating Mexican mezcal. There's plenty of food and drink to be consumed, a two day tasting festival, culminating with a celebration of Mexican Independence Day. Unit 5 Gallery, various prices, various times, until 17 September
VINTAGE SHOPPERS: A one-off canal side vintage market has arrived at Proud East in Dalston. Get your fingers dusty rummaging through eclectic vintage affair and find something you absolutely must have. Food and cocktails are also available. Proud East (Dalston), free entry, 10am-4pm, until 17 September
SAMANTHA BITTEN EXHIBITION: Get your weave on at this gallery. This is the first UK solo exhibition of American artist Samantha Bittman, featuring 12 new wall-based weaved works. Ronchini Gallery, free, just turn up, 10am-6pm, until 28 September
BEHIND CLOSED DOORS: The Old Royal Naval College is open for special tours during Open House weekend. An expert guide will take you into areas not usually open to the public, so prepare to discover the Jacobean Undercroft, a remnant of the old Tudor palace, the old Victorian skittle alley and the elegant interior of Admiral's House, as well as the Hawksmoor staircase of Trinity Laban. Old Royal Naval College, (Greenwich) free, 10am-5pm, until 17 September
NO PLACE LIKE HOME: This series of photographic portraits and audio stories explores the myriad of ways Londoners make their homes. From subways to mansions, you might be surprised at the diversity of living situations. Platform Southwark, free, just turn up, 10am-6pm, until 22 September
SIGNS OF THE TIMES: These signs will give you a different kind of direction. This solo exhibition by artist Tommy Gurr features a varied collection of politicised and satirical road signs that will make you contemplate and chuckle — and today's your last chance to see it. The Underdog Gallery, free, just turn up, 11am-1pm, until 17 September
CRAFTY FOX MARKET: You name it, they'll have it at this craft market. Well, as long as it's art prints, textiles, cards, homewares, gifts or fashion. There's plenty of atmosphere to soak up too, with DJs and drinks. Bussey Building (Peckham), free entry, just turn up, 11am-5pm, until 17 September
SUSTAINABILITY: Open-air market Mercato Metropolitano are celebrating their first anniversary with a Sustainable Food Weekend, three days of fun and informative events spreading awareness of sustainable eating and living. With seminars, workshops, cooking classes and film screenings, there's a lot going on. Mercato Metropolitano (Elephant & Castle), free, book ahead, 11am-11pm, until 17 September
HOUSE OF SOUND: Time-travel from medieval to present day London in this immersive sound experience, capturing the changing sounds of the city, as heard by Chaucer, Dickens and Shakespeare. Expect live musician performances played through loudspeakers throughout the Square Mile. Sounds good to us (sorry...). Part of Open House Weekend. Guildhall Yard (City of London), free, just turn up, noon-5pm, until 17 September
BITTERSWEET APERITIF: Straight from Milan's stylish Navigli district comes Campari Creates, showcasing two of the Italian city's greatest exports: Campari and creativity. Granary Square (King's Cross), free entry, just turn up, from noon, until 24 September
---
Criss-cross your way around London's bridges for charity
This October, Diabetes UK is inviting adventurers of all ages to take part in the London Bridges Challenge, which sees thousands of blue-T-shirted walkers zig-zag across 12 of the city's most iconic bridges in hope of a Diabetes-free future.
It only costs a fiver to sign up and if you do so now, you'll have plenty of time to invite friends and family to sponsor your walk. Beginning at the lovely Battersea Park and ending at Minster Court, Tower Hill, the London Bridges Challenge is a great opportunity to see the sights, share your experiences, shed a few calories and of course, have a laugh along the way.
The London Bridges Challenge takes place on 1 October 2017. Sign up here.
---
Saturday 16 September
ALPHABET PEEP SHOW: This modern curiosity cabinet is glowing with 27 original signwritten works, as part of the Bankside Design District at the 2017 London Design Festival. Hilton Bankside (Southwark), free, just turn up, 8am-8pm
RED SHOE WALK: Don your reddest shoes and take part in this self-guided walk in aid of the British Red Cross. There are two routes to choose from, but whichever distance you go for, you'll pass some of London's most famous sights. British Red Cross (Moorgate), £20, book ahead, 9am-4pm
BURLINGTON HOUSE: Discover the six learned societies of Burlington House, and uncover the rich architectural history of its beautiful courtyard. Opened in 1854, this cultural hub is well worth a visit. Burlington House (Piccadilly), free, just turn up, 10am-4.30pm
WALK ON THE WILD SIDE: On this walking tour, learn about one of the most sensational scandals in queer Victorian England, and how a pupil of Mozart kept a harem of boys with sobriquets that will flush your cheeks. Outside Caffe Nero Soho, £15, book ahead, 11am
WALK THROUGH THE LENS: Take a playful and inquisitive photography walk along the River Wandle in a session which will focus on set projects organised around the natural, cultural and social history of the river. Meeting location TBC (River Wandle), free, book ahead, 11am-4pm
KEATS OPEN HOUSE: Keats House — once occupied by the Romantic poet John Keats — is offering a series of free guided tours throughout the day. They're on a first come first served basis. Keats House (Hampstead), free, just turn up, 11am-4.30pm
GO WITH THE FLOW: Tottenham plays host to community festival RiverFest which celebrates, well, rivers. Local food and drinks companies are providing sustenance for hungry bellies while performances from the Tottenham Community Choir and Pan Nation Steel Orchestra provide the ambience. Lordship Recreation Ground, free, just turn up, 11am-7pm
ORGANIC KITCHEN: Make the most of this organic kitchen pop-up, as chefs, bloggers and brands take over for a free day of fun cooking workshops. WholeFoods Kensington, free, just turn up, 11.30am-6pm
BERMONDSEY UPRISING: Bermondsey was transformed in 1911 by London's first female mayor, Ada Salter. Learn more about her achievements in transforming the area through slum clearance, new trees and planting flowers on this circular walking tour. Bermondsey Street Information Desk (Tanner Street), £5, just turn up, noon/4pm
HYDROGEN FESTIVAL: Forget the food festivals, this is a hydrogen festival (although we are promised green popcorn to gorge on). It's a full-on day of stalls, workshops and games — including a hydrogen powered car to jump into. UCL Main Quad, free, book ahead, noon-9pm
BREXITOPIA: It's the last day you can check out this imaginary country of the near future, designed by an international group of artists: The Republic of Brexitopia. Well, unless their predictions become true, that is... then we'll be living in it. Espacio Gallery (Shoreditch), free, just turn up, 1pm-7pm
URBAN FORAGING: It's probably not advisable to eat off the floor in London — unless you're out foraging with John Rensten, founder of Forage London. Take a trip with John and investigate the Square Mile's green spaces. Museum of London, £39, book ahead, 1.30pm-4pm
FREE FILM: It's the last day of the Charlton and Woolwich Free Film Festival, so pop along and settle down for a good movie with Rising from Ashes and a Grease sing-a-long. Various locations, free, just turn up, 2pm/8pm
IN SICKNESS AND HEALTH: These days, we're lucky enough to enjoy the same medical treatment regardless of social class — but our Victorian ancestors weren't so fortunate. Discover what healthcare was like in the 19th century with the help of author Michelle Higgs. Society of Genealogists (Islington), £20, book ahead, 2pm-5pm
ONLY FOOLS APPLY: Looking for a last minute novelty for dinner? Who isn't. So combine fine food with the classic comedy provided by Marlene and Boycie at Only Fools and 3 Courses. You should be in for a good meal, but will things go to plan with Del, Rodney and Uncle Albert also on the guest list? DoubleTree By Hilton (Docklands Riverside), £49, book ahead, 7pm-10.30pm
Sunday 17 September
HORSEMAN'S SUNDAY: It's the 50th anniversary of the unifying protest against the closure of Hyde Park's stables, and a colourful horse parade will be making its way through the streets to celebrate. The festivities don't end there: there's face painting, tombola, live jazz and food, too. St John's Hyde Park Church, Connaught Village, free, just turn up, 10am
FEMALE EMPOWERMENT: Influential speakers and inspirational presenters are hosting a number of talks, performances and events all about female empowerment, with keynotes from Laura Bates, Gemma Cairney, and Susie Orbach. Jewish Museum London (Camden Town), £10/£15, book ahead, 10am-4pm
WOMEN ON THE MARCH: On this theatrical walking tour, travel through the side streets of Westminster and meet the suffragettes that went to great lengths to fight for the vote, and the people trying to stop them. Meet outside the National Gallery, £12, book ahead, 10.30pm-noon
LAUDERDALE HOUSE: The recently refurbished Lauderdale House, built in 1582, is throwing open its doors for Open House, inviting you to come inside and experience the amazing architecture. Tours are available, and there's a free kids craft workshop too. Lauderdale House, free, book ahead, 11am-4pm
KENSINGTON TRENCH: Did you know that during the first world war, Kensington Gardens was home to Britain's first ever Camouflage School? On this open day, explore a recreation of a trench and discover the other ways the army experimented with misleading the enemy. Buckhill Walk (Kensington Gardens), free, just turn up, 11am-4pm
VINTAGE FASHION: Us Londoners are a fashionable bunch. The Yard sees 50 of the best vintage traders descend on Shoreditch for London Fashion Week, offering you a great opportunity to pick up some new threads. The Yard (Shoreditch), £4 entry, book ahead, 11am-5pm
DIY ART MARKET: Feeling crafty? Check out this art market, featuring art prints, ceramics, zines, independent publications and lots more. With more than 80 artists exhibiting, you'll be spoilt for choice. Epic Dalston, free entry, just turn up, 11am-6pm
POP UP RUNWAY: Celebrate creativity through fashion and art with the Brixton Design Trail. Their Sunday Upmarket showcases bright eclectic style from independent fashion designers, followed by their Love is Power pop up runway. Pop Brixton,free, just turn up, 11am-7pm
LITTLE CANADA: Head down to Croydon, where you'll find plenty of authentic Canadian food and beer to keep your stomach filled and your throat wet. Highlights include waffles with maple syrup, plus lots of other maple infused goodies and treats. Surrey Street Market (Croydon), free entry, just turn up, 11.30am-8pm
ROMAN LONDON: You're probably familiar with London Wall, but how much do you really know about Roman Londinium? Discover 400 years of Roman history, hidden beneath the 21st century city on this offsite walk. Museum of London (Barbican), £13, book ahead, 2pm-3.30pm
RADICAL HISTORY: Find out more than you ever knew before about east London's radical history on a walk that will capture how events there have shaped the modern world — from gender equality to religious tolerance. Abney Cemetery walking to Newington Green Unitarian Church, £10, book ahead, 2pm-4pm
OPERA: Have you made it to the opera yet this year? Well soprano Lucy Elston is bringing the operatic world to Enfield with a performance of popular songs, plus favourites from musical theatre. Forty Hall Estate (Enfield), £15, book ahead, 3pm-3.50pm
YOGA FOR CREATIVES: Writer's block? Out of inspiration? This yoga and meditation workshop, set in the beautiful surrounds of a Victorian conservatory, will sort that out. With live acoustic percussion and finishing with an autumn sunset, this session is great to get those creative juices flowing. Horniman Museum and Gardens (Forest Hill), £30, 3.30pm-6pm
BOLLYWOOD: Get your Bollywood fix right here in London, as Salman Khan descends on the UK after 12 years, with a host of other Bollywood stars. With top-scale technology and production, this one's a feast for the eyes and ears. The O2 Arena, from £53, book ahead, 5.30pm-10pm
Fun things to do with our friends and sponsor Funzing...
London is a city of incredible transformation. With structural remains that date back to ancient history still in existence, this unique walking tour takes in Lost London in all its former glory. From the Titanic booking office to the graveyards of man's best friend, you'll discover the weird and wonderful places that used to exist in the capital but are now only committed to memory. Using old photographs, newspaper cuttings and stories from the past, you'll be amazed at what has largely been written out of our history books... Get tickets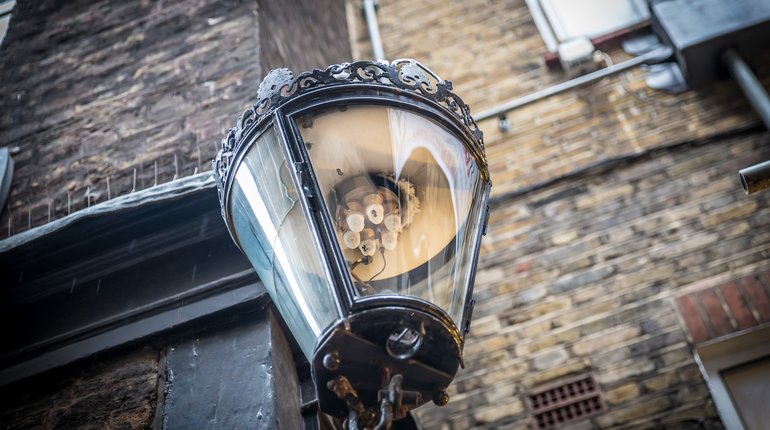 Cross gas lit alleyways and stroll by ancient pubs as you discover forgotten parts of London. See the world's smallest police station and visit London's most superstitious hotel on a walking tour covering everything weird, wonderful and London. £12 Get tickets
Take to the waters and glide about in this beginner paddleboarding session. By the end of it, you'll be standing up and paddling solo, and there's plenty of help on hand to improve your technique. Change of clothes required. Get tickets
If you've never paired ceramics and prosecco before, why on earth not? It's a match made in heaven as Sam and Diana, co-creators of 'Make Your Own', prove at their wonderfully welcoming ceramic painting workshop. Pull up a stool, don an apron and get to work on your very own mug, plate, tile, bowl or ornament. They provide the ceramics as well as a selection of patterns, and will show you exactly how to transfer designs and paint to your heart's content. It's BYO so feel free to pop the prosecco and enjoy the company of like-minded Londoners as you get stuck into your creations. Get tickets