All week
Looking for somewhere to watch the World Cup? Check out our full guide here. If Wimbledon is more your thing, we've got a guide on where to watch that too.
EVERYONE IS DIVINE: It would be an understatement to say that drag royalty and John Waters' muse, Divine, left one heck of a legacy. See fifty photographic homages to the superstar at Darren Evans' exhibition, with sitters ranging from fellow drag performers, to a tram driver, to a 10-year-old boy. The Horse Hospital (Bloomsbury), free, just turn up, 30 June-14 July
FIELD NOTES: In the so-called Anthropocene age, where we humans have come to be the dominant influence on our environment, should we be stretching our definition of what we deem natural? From old plastic piping creeping through allotment grounds, to decaying wooden structures, this joint exhibition of paintings from Paul Smith and Katharine Le Hardy illuminates our perennial presence in the natural world. One Paved Court (Richmond), free, just turn up, 5-14 July
SPRITZ SUNDIAL SOCIAL: Get a taste of Italy's aperitivo culture at Aperol's riverside pop up. They're hosting a gratuiti hour — between 5pm and 6pm you can get your hands on an expertly mixed Aperol spritz completely free of charge. Now that's la dolce vita. South Bank, free, just turn up, 11-15 July
Monday 9 July
WOMEN AND HIV: Hear how, in the face of isolation, a diverse group of women founded the International Community of Women Living with HIV/AIDS. Four HIV+ women from the ICW are coming to the Royal College of Nursing to discuss the activism that grew out of their experiences. Royal College of Nursing (Cavendish Square), free, book ahead, 5.30pm-7pm
GHOSTBUSTERS: When you're looking for cheap Monday night entertainment, who ya gonna call? Try Battersea Power Station's pop up outdoor cinema, which tonight screens 80s classic Ghostbusters. Circus West Village Piazza, £5 deck chair and headphone rental, book ahead, 7pm
BUDAPEST RAGTIME BAND: Get a taste of Hungarian musical culture with the help of the Budapest Ragtime Band. You'll enjoy swing melodies, Dixieland pieces and Spike Jones-inspired classical parodies. Szent Istvan Haz (Northfields), free, just turn up, 7.30pm-9.30pm
WHEN HARASSY MET SALLY: Having tackled race and politics, comedian Fin Taylor is getting stuck into the War of The Sexes. In the wake of #MeToo, what could possibly go wrong? Pleasance Theatre (Islington), £5, book ahead, 7.45pm-8.45pm
Tuesday 10 July
RAF CENTENARY FLYPAST: The Royal Air Force is celebrating 100 years of action with a flypast over central London. See up to 100 aircraft representing the RAF's history, and maybe even catch a glimpse of The Queen. There's also a parade on The Mall, Free, just turn up, from 12.45pm
TEMPORARY TATTOO PARLOUR: Get inked without the life long commitment at Drink, Shop & Do. Their transfer tattoo parlour has everything you need to create your very own design, so you can exude all of the devil may care 'tude you like with none of the pain. Drink, Shop & Do (King's Cross), free when you buy a drink, just turn up, 6pm
Wednesday 11 July
WAYWARD EYE: Architect, urbanist, theoretician and educator Denise Scott Brown offers a glimpse into midcentury societal transformation through ten photographs snapped between 1956 and 1966. Discover the formative explorations of one of architecture's most influential practitioners today. Betts Project (Barbican), free, just turn up, until 28 July
THE CITY CHOIR OF WASHINGTON: Grammy-award winning conductor Robert Shafer leads a programme of American, English and French choral works from The City Choir of Washington. It's their first time crossing the pond for a UK tour and tonight they'll be performing for free. Temple Church (Temple), free, book ahead, 7.30pm-9.30pm
Thursday 12 July
VEGAN ICE CREAM: In the run up to National Ice Cream Day (that's this Sunday, FYI), dairy-free ice-cream specialists Booja-Booja will be handing out 100 frozen treats for free every day. Keep an eye out for their bright pink Tuk Tuk in Camden Market to get your paws on the creamy vegan goodness. Camden Market (Camden Lock Place), free, just turn up, 11am-6pm, until 15 July
RADICAL KITCHEN: Italian design duo Andrea Trimarchi and Simone Farresin are headed to the Serpentine's lunchtime gathering, Radical Kitchen, for a chat about their work. They'll be discussing gold and recycling technological objects with design critic and writer Alice Rawsthorn. Serpentine Pavilion (Kensington Gardens), free, just turn up, 1pm
TELL ME THE PLANETS: Meet Ben Platts-Mills, a Hackney-based author who has spent the last 12 years working for a charity supporting those who have suffered brain trauma. Meet Matthew, Ben's mate, whose cerebral cyst operation left him with neurological damage and triggered the pair's journey to the frontiers of science and the limits of human resilience. Hear their extraordinary story of friendship tonight in Hackney. Pages of Hackney, £4, book ahead, 7pm-9pm
THE MYSTIC MANDRAKE: The folklore surrounding the mandrake goes way further back than a couple of shoutouts in Harry Potter. Find out all about this mystical root at South East London Folkore Society's latest meet-up, which will also be hosting award-winning author Christopher Josiffe for a talk on the mythology surrounding the humble dormouse. The Old King's Head (London Bridge), £5, book ahead, 8pm-10pm
Friday 13 July
FEAST YOUR EYES: Who's up for a cheeky Nando's? Visit the flame-grilled chicken eatery's pop up gallery, where they're shining the spotlight on some Peri (sorry) talented Southern African artists. There's a special gallery menu available if you do get peckish. Nando's (Notting Hill), free entry, just turn up, 11am-9pm
VINTAGE VEILING: Create your own old-timey headband using millinery ribbon and veiling with the help of Melanie Lewiston. This talented milliner is hosting a taster session to show you how to get crafty with your accessorising amid the natural splendour of Epping Forest. Age 19+. The View (Epping Forest), free, just turn up, 1.30pm-3.30pm
PARK NIGHTS: Get acquainted with Dorothy Iannone's colourful (and sometimes NSFW) woodcut characters that date back to the sixties. Assembled together for the first time, she'll be presenting them alongside tales of unconditional loves and self-sacrifice. The Serpentine Pavilion (Kensington Gardens), £5, book ahead, 8pm
MOVIMIENTOS: Ride a wave of tropical rhythms at a night inspired by the sounds of the Caribbean. Leading Colombian producer Cero 39 and Tambutronic five-piece Kuenta i Tambu headline tonight. Hootananny Brixton, free before 10pm/£5 after, just turn up, 9pm-5pm
Saturday 14 July
MATERIAL SIGHT: It's your last chance to check out Fiona Crisp's installation dedicated to hidden scientific spaces — from a laboratory carved into the heart of an Italian mountain to one in the UK's deepest working mine. Through photos, moving images, and sound, the artist explores the material environments where some of the most mind-bending questions about our universe are being asked. Arts Catalyst (King's Cross), free, just turn up, 12pm-6pm
CREATURE CREATIONS: Take your little critters along to Grant Museum of Zoology for some crafty menagerie-making. Kids can create works of art inspired by the museum's weird and wonderful specimens, or let their imagination run riot and invent their very own animal. Grant Museum of Zoology (Bloomsbury), free, just turn up, 1.30pm-4.30pm
GREENWICH SUMMER PARTY: There's paintings, prints, and free Pimm's at M1 Fine Art's annual summer party. Entrance is totally free, but they promise a selection of contemporary pieces to suit an array of budgets if you do fancy treating yourself to a new work of art. M1 Fine Art (Greenwich), free, book ahead, 4pm-7pm
EVERY GENERATION GAME: Try out a brand new board game that keeps the stories of the Windrush Generation alive (beat that, Monopoly). Players will be encouraged to share their personal stories or use their imaginations to invent ones based on picture cards and historical timelines. Pages of Hackney, free, book ahead, 6pm-8pm
Sunday 15 July
HOUNDS ON THE HEATH: From a waggiest tail competition to a golden oldie parade, there's something to suite every pooch (and their human) at Mayhew's charity dog show. There are over 30 stalls, vegan and veggie food for you to munch on, and all of the money raised will help canines and cats in need. Hampstead Heath, free, book ahead to enter your dog, 11am-4pm
NORTHCOTE ROAD SUMMER FETE: Battersea's famous shopping street is shutting down traffic for a day of carousel rides, outdoor performances, face painting, and interactive games. If you're torn between the Northcote Road Summer Fête, and the Wimbledon's Men's Finals, know that the former offers live, big-screen coverage (so there's really no excuse to be a couch potato). Northcote Road (Battersea), free, just turn up, 11am-6pm
SWING EAST: A jump and jive jamboree is coming to Chrisp Street Market to take you all the way back to the fifties. Swish your poodle skirts to live music, dance your socks off with Shagpile and snap a selfie with a vintage car. Chrisp Street Market (Poplar), free entry, just turn up, 12pm-7pm
FOOTBALL FIRSTS: Psyche yourself up for the World Cup final with a trip down memory lane at the Charterhouse. You'll learn how the beautiful game became a global phenomenon and discover where some of the more controversial football rules were born with the help of their resident footie expert. There's no need to worry about missing kick off — the mini talk and tour will take just 10 minutes of your time. The Charterhouse (Clerkenwell), free, just turn up, 1pm
Fun things to do with our friends and sponsor Funzing...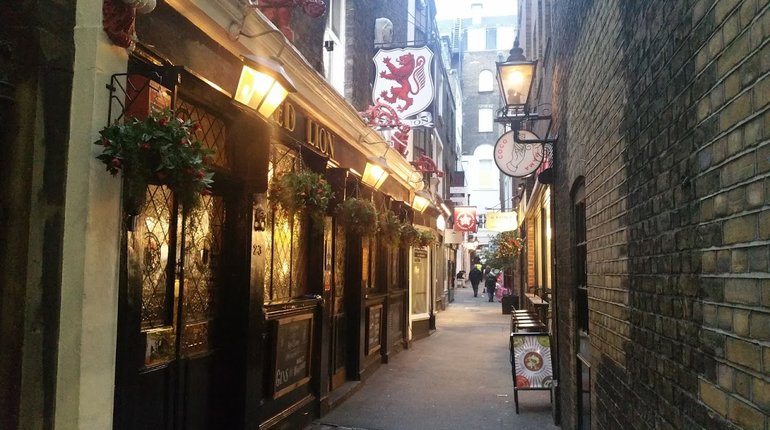 London is a city of incredible transformation. With structural remains that date back to ancient history still in existence, this unique walking tour takes in Lost London in all its former glory. From the Titanic booking office to the graveyards of man's best friend, you'll discover the weird and wonderful places that used to exist in the capital but are now only committed to memory. Using old photographs, newspaper cuttings and stories from the past, you'll be amazed at what has largely been written out of our history books... Get tickets
Whether you're a pre-grated cheddar sprinkler or mimolette fan, this cheesy walking tour will delight your senses. Starting off at a cheese counter in Mayfair that has been serving for more than 300 years, you'll tour the city's best dairy delights - including Fortnum & Mason, where the royals get their fix. Get tickets
Track the journey of humanity through this tour around the British Museum. The tour aims to help you understand why the world is the way it is, and show how humans learned to question absolutely everything. Get tickets
The Underworld collides with the Underground in more ways that one -- from the angel that saved a tube worker from death to the ghosts of King's Cross, discover the ghoulish history of the Undergound on a tour around the city. £10 Get tickets