All week
GO FOR A WANDER: Take your pick from our series of weekend walks — wherever in London you are, and however energetic you're feeling, there's something for you. Free, whenever and however you like.
TRAFALGAR SQUARE TREE: There's still time to marvel at the traditional Trafalgar Square tree before it's recycled. Apparently, our festive high standards mean only one in 20 trees make the cut. Trafalgar Square, free, just turn up, until 5 January
BLOOD, BUGS & ASH: Tessa Farmer creates skulls crawling with bugs, Suzanne Moxhay creates gloomy abandoned interiors and other works are made from human blood and ashes. Nature's Alchemy makes us muse on mortality while still being visually fun to engage with. Bo.lee Gallery, free, just turn up, until 6 January
BUILDING THE ROYAL ALBERT HALL: Fill your head with the fascinating story of this majestic hall's design through photos, historic models and casts. The display marks 150 years since the hall was built. Royal Albert Hall, free, just turn up, until 7 January
SUPERFLEX: These three-person swings are one of our faves from 2017 — it's the type of fun, memorable and accessible art we expect from the Turbine Hall. Tate Modern, free, just turn up, until 2 April 2018
Monday 1 January
NEW YEAR'S DAY PARADE: Floats from all over the world feature in the New Year's Day Parade, alongside a number of boroughs, bands, schools and car rallies. The parade begins on Piccadilly, before making its way down to Whitehall. Read our guide to this year's parade. Free (or treat yourself to Grandstand tickets), just turn up, from noon
MUSEUM OF LONDON: There's double fun at Museum of London today, with family-friendly Hannukah celebrations, where children can make their own cards and learn the origins of the festival. There's also a chance to learn about the Russian legend of Babushka, an old lady who sets off to visit baby Jesus. Free, just turn up, from 12.30pm
NYD GUIDED WALK: Take a guided stroll around Tower Hamlets Cemetery Park, where you'll be looking out for signs of Spring among the headstones, so not as gloomy as you might think. Meet at the Soanes Centre, £3 (children free), book ahead, 2pm-3.30pm
CEILIDH: Didn't do enough dancing on New Year's Eve? Get involved in Southbank Centre's New Year's Day Ceilidh, involving music, dance and theatrics, with performers from all over the world. Free, just turn up, 3pm
Tuesday 2 January
THE CITY IS OURS: It's your last chance to catch this engaging exhibition exploring the challenges faced by cities around the world and some of the solutions being implemented. Museum of London, free, just turn up, 10am-6pm, until 2 January
OPEN MIC NIGHT: Got a song up your sleeve? Bring it along to this open mic night, where all performers get fed and watered for their efforts. Arrive early to take advantage of the 5pm-7pm happy hour. The Magic Garden (Battersea), free, just turn up, 7pm-11.30pm
Wednesday 3 January
CAROLE NUNES: If you're as potty for plants as textile artist Carole Nunes, you'll love this exhibition of nature-inspired sculptures, created using silk painting and hand embroidery, some of which have been inspired by Columbia Road Flower Market. Barbican Library, free, just turn up, 3-27 January
FREE TAPAS: Every Wednesday you can nab yourself free tapas courtesy of the generous folks at Casa Manolo. (Drinks not included). Casa Manolo (Angel), free, book ahead, 7pm-9.30pm
Thursday 4 January
URBAN GARDENING: Wrap up warm and get stuck into tending, digging, de-weeding and harvesting at Pop Farm, a community-run urban garden in the middle of Brixton. Pop Brixton, free, just turn up, 10am-noon, every Thursday
HAPPILY EVER AFTER TALK: Whether you're hopelessly in love or happily consciously uncoupled, you might learn a thing or two about romance from Dr Catherine M. Roach, who'll be discussing its role in popular culture, women-orientated romantic fiction and how liaisons play out in light of a gender fluid society. Barnard's Inn Hall (Holborn), free, just turn up, 6pm-7pm
NY RESOLUTIONS COMEDY SPECIAL: Tuck into Mediterranean grub in the restaurant before pulling up a chair in front of the nomadic comic Jake Baker, whose website strapline reveals he's a man after our own hearts: "whatever I have to do to do nothing. That's what I'm doing." Grove bar and restaurant (Hammersmith), free, just turn up, 7.30pm-9.30pm
HUMAN PERFORMANCE WEEKENDER: Wondering what's in store for London's music scene in 2018? Human Performance has done the hard work for you by selecting the hottest new acts to play at this three-day festival. The Shacklewell Arms (Dalston), free, just turn up, 7pm, until 6 January
MILLENNIAL FEVER: View work by Sam Creasy, who makes collages out of internet-sourced images of screenshots and fashion and tech ads juxtaposed with documentary photography of e-waste, landfill and conflict. The Take Courage Gallery (New Cross), free, just turn up, until 7 January
Friday 5 January
WOODROW WILSON'S FOURTEEN POINTS: On 8 January 1918, US President Woodrow Wilson, set out his fourteen points to reform a world broken by the First World War. A century later this text is reexamined by Graham Cross. National Army Museum, free, book ahead, 11.30am
NEW LONDON MODEL TALKS: Head along to this lunchtime talk to get the lowdown on the latest developments and architectural achievements shooting up in London. It's also an opportunity to check out New London Architecture's very cool interactive model of central London. New London Architecture, free, just turn up, 12.30pm-1pm, (every Friday until December 2018)
BRIXTON OPEN DAY: Impact Hub Brixton, the community collective behind the People's Fridge, is hosting an open house session today. Bring your ideas for a better Lambeth and learn how to get involved on the evening tour or head along to the members lunch at 1pm (£3, just turn up). Pop Brixton, free, just turn up, 5pm-5.30pm
Saturday 6 January
CERAMICS WORKSHOP: Get crafty at this ceramics class led by award-winning artist Moriam Grillo, as part of the Dhikr Pictural exhibition, which sees the therapeutic benefits in geometric patterns. P21 Gallery, free online/£5 on the door, 1pm-4pm
FAREWELL TO CHRISTMAS: Christmas is cancelled at the Geffrye Museum for the next two years, as it closes for a revamp. Its closing weekend sees the front lawn and period rooms buzzing with carols, a brass band, Epiphany tales, plus final behind the scenes tours, workshops and lots of street food and hot toddies to keep you fed and watered. Geffrye Museum, free, just turn up, 3.30pm-5pm (Saturday), 10am-5pm (Sunday)
BALLROOM GET DOWN: Kick off the new year with a free party at the Southbank Centre. Saturday sees DJ Dbo spinning hip hop, house, funk and soul while Sunday is all about the ladies, with the Southbank Centre's resident scratch female DJs spinning tunes for your ears. Southbank Centre, free, just turn up, 6-7 January
Sunday 7 January
SUNDAY ASSEMBLY 5TH BIRTHDAY: Rufus Hound, comedian, actor and radio regular will be waxing lyrical on the role of hope and faith. Plus, join in singing the Sunday Assembly's favourite power ballads from the last five years. Conway Hall, free, just turn up, 11am-12.30pm
NO TROUSERS ON THE TUBE RIDE: This New York import sees brave Londoners take to the Underground totally trouserless (but keep the pants on please). Why? The organisers reckon fun is a good enough reason. 11 Newport Place, free, just turn up, 3pm-4.30pm
SPEAKEASY OPEN MIC: You don't have to be a polished author to sign up to this open mic night, dedicated to "raw, unscratched and exciting new work from artists across the whole spectrum of spoken word." Come and lend a friendly ear if you don't fancy reading. Phoenix Artist Club, £3 advance, more otd, book ahead, 6.30pm-8pm
Fun things to do with our friends and sponsor Funzing...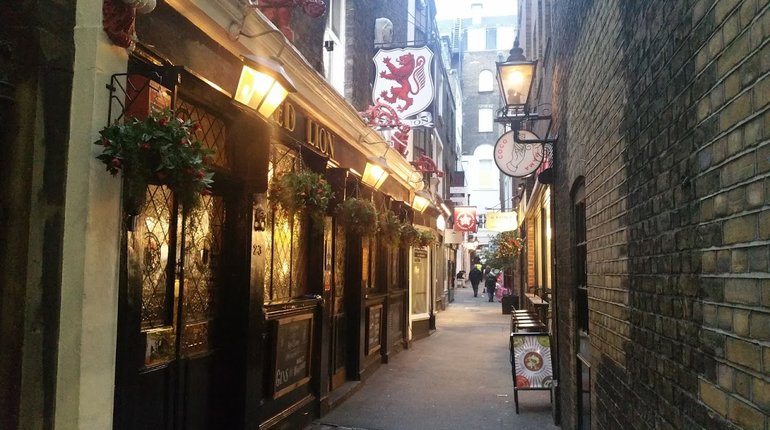 London is a city of incredible transformation. With structural remains that date back to ancient history still in existence, this unique walking tour takes in Lost London in all its former glory. From the Titanic booking office to the graveyards of man's best friend, you'll discover the weird and wonderful places that used to exist in the capital but are now only committed to memory. Using old photographs, newspaper cuttings and stories from the past, you'll be amazed at what has largely been written out of our history books... Get tickets
Whether you're a pre-grated cheddar sprinkler or mimolette fan, this cheesy walking tour will delight your senses. Starting off at a cheese counter in Mayfair that has been serving for more than 300 years, you'll tour the city's best dairy delights - including Fortnum & Mason, where the royals get their fix. Get tickets
Take to the waters and glide about in this beginner paddleboarding session. By the end of it, you'll be standing up and paddling solo, and there's plenty of help on hand to improve your technique. Change of clothes required. Get tickets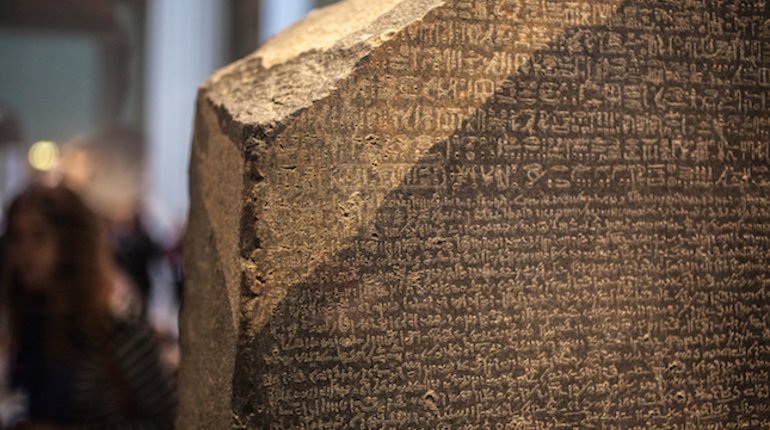 Track the journey of humanity through this tour around the British Museum. The tour aims to help you understand why the world is the way it is, and show how humans learned to question absolutely everything. Get tickets