The sheer range of London's eating options is exciting enough, but sometimes you want something really special. From high altitudes to high secrecy we've gathered up the best dining experiences to send your heartrate soaring.
Red Dog Saloon
The Hot Wings Challenge at any of Red Dog Saloon's London branches brings together two thrills: high-octane heat, along with the rush of competition.
Those wings? They're made with five different chillis, one of them being the Naga Viper. The Scoville Scale measures it as several hundred times as hot as Tabasco, and for £12.50 you can punish your mouth with six wings doused in a sauce made from them.
Red Dog Saloon has a time limit of 10 minutes for eating the six wings. If you can fight the heat — and your self-preservation instincts — you'll be one of only 5% who make it through the challenge. Poor odds, but just imagine the sweaty, weeping thrill if you make it, your victory immortalised with a photo in the Red Dog Hall of Fame.
Deliveroo now from Clapham | Deliveroo now from Soho
37 Hoxton Square, N1 | 27-31 Bedford Road, SW4 | 20 Berwick Street, W1F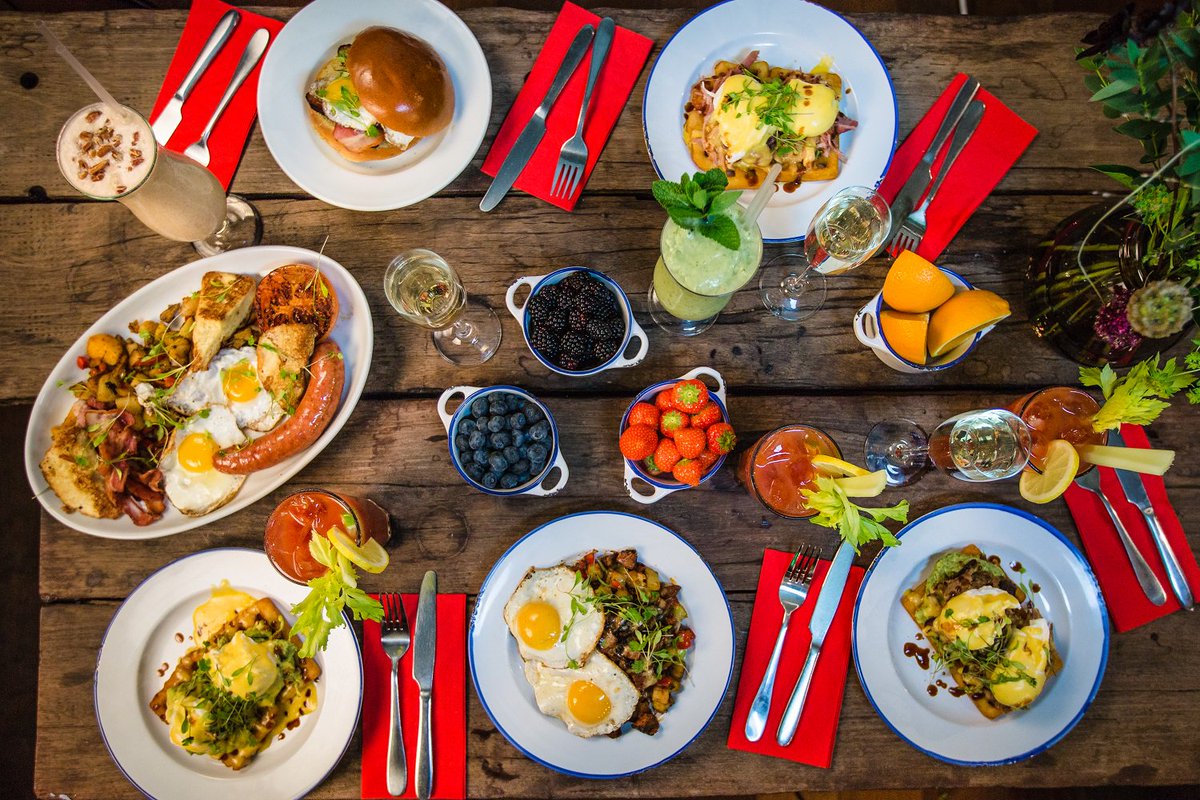 Dans le Noir
The waiters at Dans Le Noir are all blind or partially sighted, and way more self-assured in the dark than you'll be in this pitch black restaurant. They're on hand to guide you through the experience, though responsibility for getting the surprise set menu — the choices are carnivore, vegetarian or chef's surprise — from plate to face is yours.
As a dining experience this is compellingly strange; disconcerting but brilliant. And with a high risk of covering yourself in coleslaw and panna cotta. We suggest wearing dark clothes to mask your slips and taking an understanding date.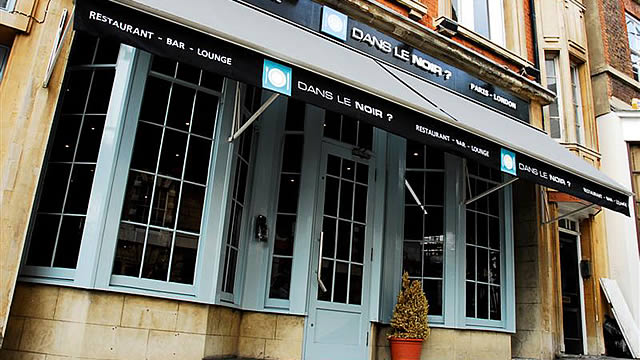 Archipelago
Archipelago says it offers an 'uncharted culinary adventure' at its silk-hung, peacock feather-strewn restaurant on Cleveland Street.
It's a bold claim, but hard to argue with when you're being served your starters — crocodile wrapped in vine leaves, with honey-poached plums, or tiny slices of smoked python. It definitely feels adventurous by the time you reach the scorpion desserts.
The scorpions arrive as a pair — one each, if you want to inject a frisson of terror into your romantic date. They're tiny, and they've been covered in chocolate, but you can see the clear shape of the pincers, and you can feel the lines of its exoskeleton on your tongue. It's a scorpion. In your mouth.
If that doesn't make your adrenaline levels spike, are you made of steel?
Circus
Nobody's really at Circus for the ornate, pan-Asian food. They're here for the... circus. It's hard to focus on your sashimi spirals when jugglers, contortionists and cabaret are taking centre stage, and centre stage is the middle of your table. Slide your drink to one side to make way for the leathered-up firebreather, and brace yourself for high adrenaline and a towering bill to match.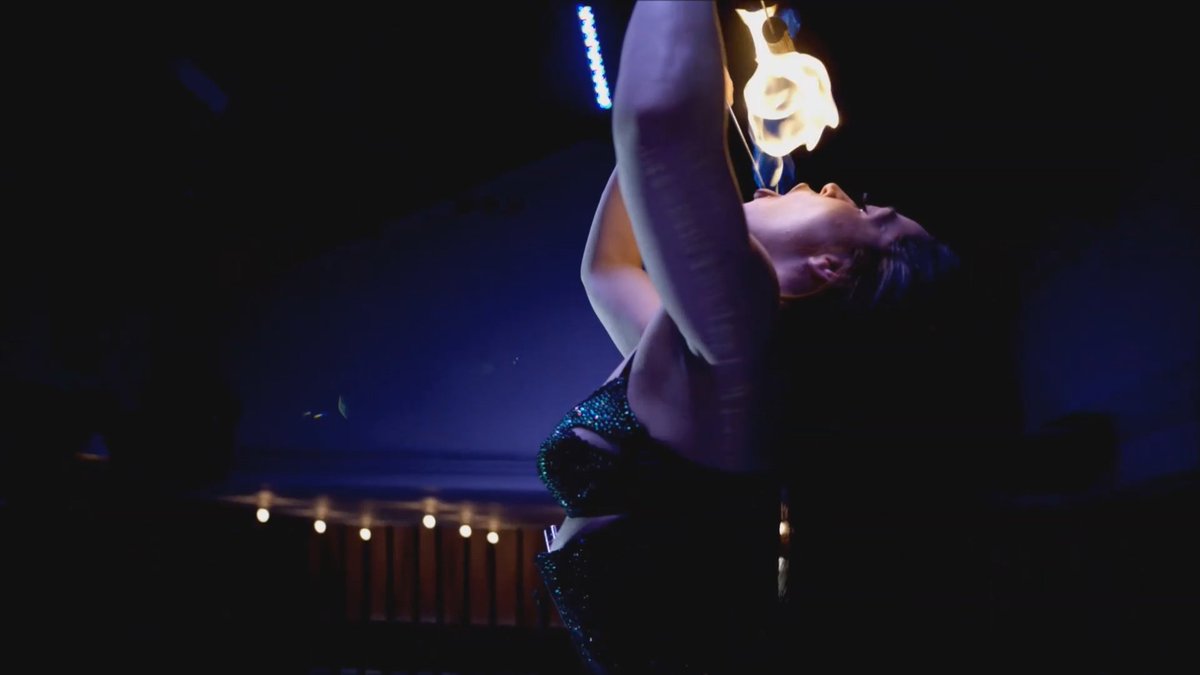 Silk Road
The danger of the chicken with green chilli at this Camberwell institution isn't really that it's painfully hot (though it is hot — the proportion of meat to sliced chillis making it look a lot like the chicken's the garnish). The danger is that it's so compelling, you won't want to stop eating. In a rush of hubris you might even follow it with the extra hot Chinese leaves.
But the hot blast of the Xinjiang dishes are always good for raising adrenaline levels, and though the food at Silk Road's high-risk, it's really high-reward.
49 Camberwell Church Street, SE5
Darwin Brasserie
There are higher restaurants in London than Darwin Brasserie at Sky Garden — the Fenchurch Restaurant, for starters, on the floor above. But the food's just as good at this level, the prices are more accessible, and the main reason to visit — the views — are amazing in decent weather, London sprawling below, jewelled with lights or burnished by sunshine.  
Evans & Peel
Bringing Hollywood noir to Earl's Court, Evans & Peel Detective Agency promises to take your problems very, very seriously. Arriving at their door you'll get buzzed down (provided you've made an appointment) into their small basement office, to discuss your needs in absolute secrecy. If it turns out your needs are whisky cocktails and slow-cooked beef sliders or chilli fries, swing back the filing cabinet to get through to their back-room speakeasy... It turns out the high secrecy and lowlit drama really work up an appetite.