Sake - the Japanese rice wine drink - is having a bit of a moment. Our keenness for sushi, ramen and all things Japan meant it was only a matter of time before we cottoned on to the fact that the East's most delicious femented tipple is worth some serious investigation. Cue exotic sake cocktails cropping up all over the place, and lengthy sake menus at some of London's best Japanese joints. We're listening.
Roka
Serving up some of the most stylish sushi around, and with a strong line in charcoal robata grilled dishes, Roka restaurants are always a pleasure to visit. Their straight sake menu is extensive, plus their sake based cocktails are clever, imaginative and extremely drinkable. The Mayfair location offers a seasonal sake of kozemon nama junmai ginjo, which is apparently "zesty with hints of white pepper, red shiso leaf and chestnut on the nose, lotus root and toasted cashew nuts on the palate" according to their head sommelier. Spendy but worth it.
37 Charlotte Street, W1T | 40 Canada Square, E14 | 30 North Audley Street, W1K | 71 Aldwych, WC2B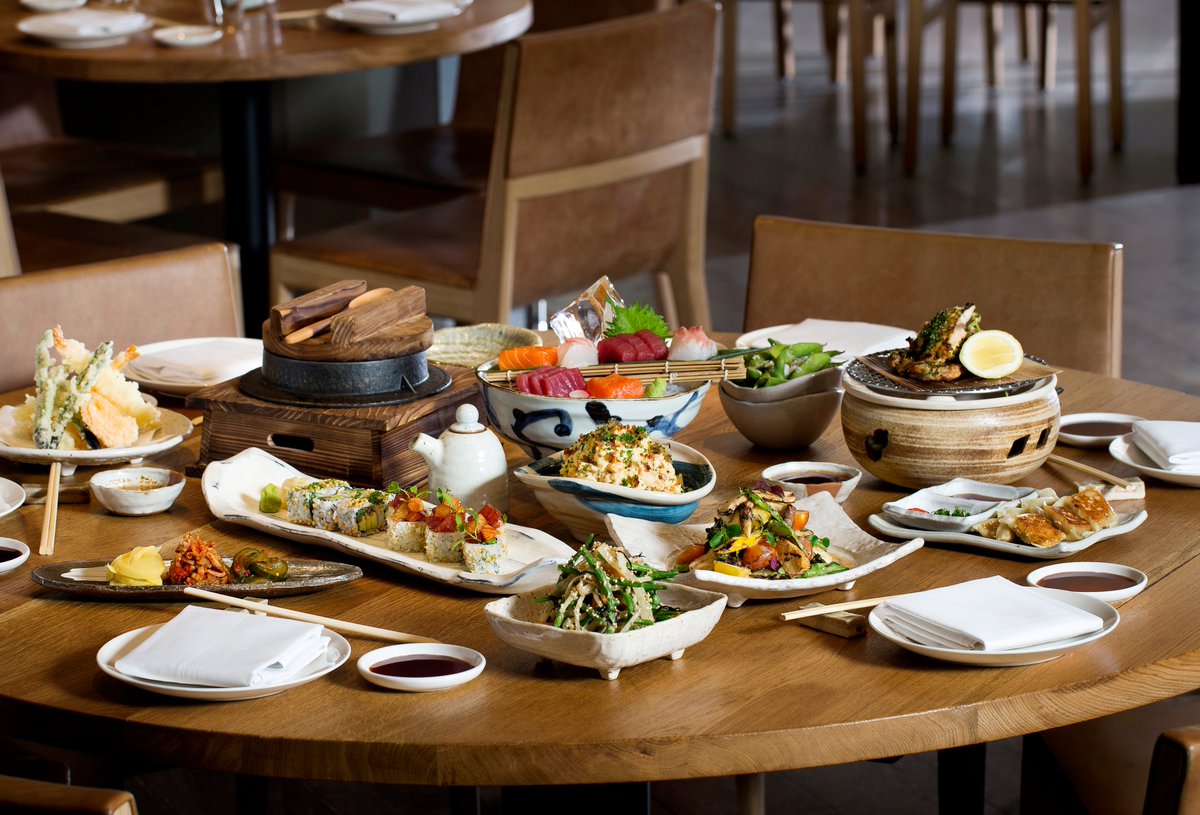 Jin Kichi
Lucky, lucky Hampstead. It may not look much (decor hasn't changed much in years, but it's testament to its quality that you'll need to book well in advance as it's not just the locals who fill up the 20-odd seats at this mini Japanese restaurant. With a dozen tables squeezed in, and a few bar stools, Jin Kichi still manages to fit in a central grill where punters can see, smell and hear the sizzle of their Tebasaki and Yakitori skewers in the making. Shun the wine list and go straight to the sake - hot or cold - or try one of the fun cocktails. We like the warm sakes served traditionally in the wooden boxes to impart extra woody flavour.
Tonkotsu Mare Street
Our favourite ramen destination (with a cracking line in Korokke too) is handily au fait with a sake menu too. They've got a specially brewed Tonkotsu version made over in Okoyama and shipped over for you to enjoy warm alongside the house ramen. It's rich, creamy, full bodied and a bargainous £12 for a carafe. There are also two cold sakes available that you should definitely try a glass of, and a plum wine for the more adventurous. As if we needed an excuse to go and eat more of that divine porky broth.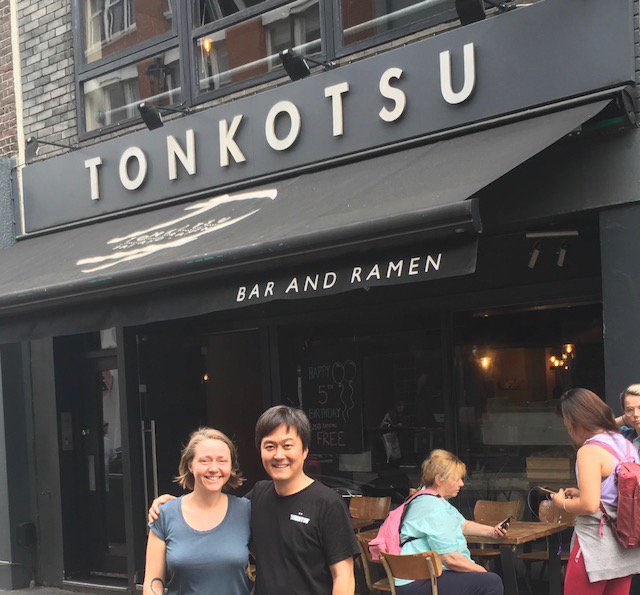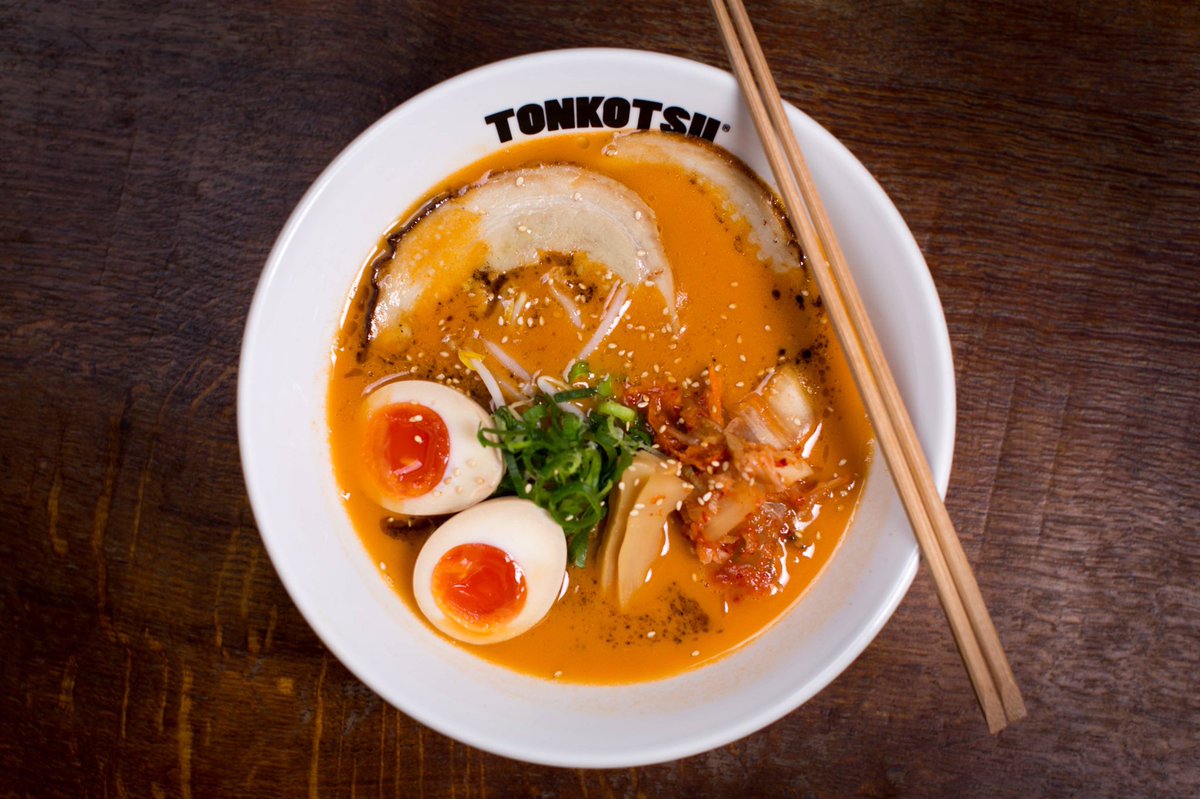 Bone Daddies Shackfuyu
These guys are most famous for the Instagram hit that was the vibrant matcha green Kinako French toast. But Shackfuyu - from the Bone Daddies guys - also does a killer sake offering (and all the better to be sampled at the underground bar). The curious or uninitiated can get to grips with the principals by trying the sake flight at £8 for three tasters (two cold, one warm). There are several speciality varieties - including a blend with yuzu, and an exclusive house sake - then a decent list of cold sakes all by the glass upwards and two warm versions. All are well described and range from £7-£11.50 a pop. You should easily find something to love.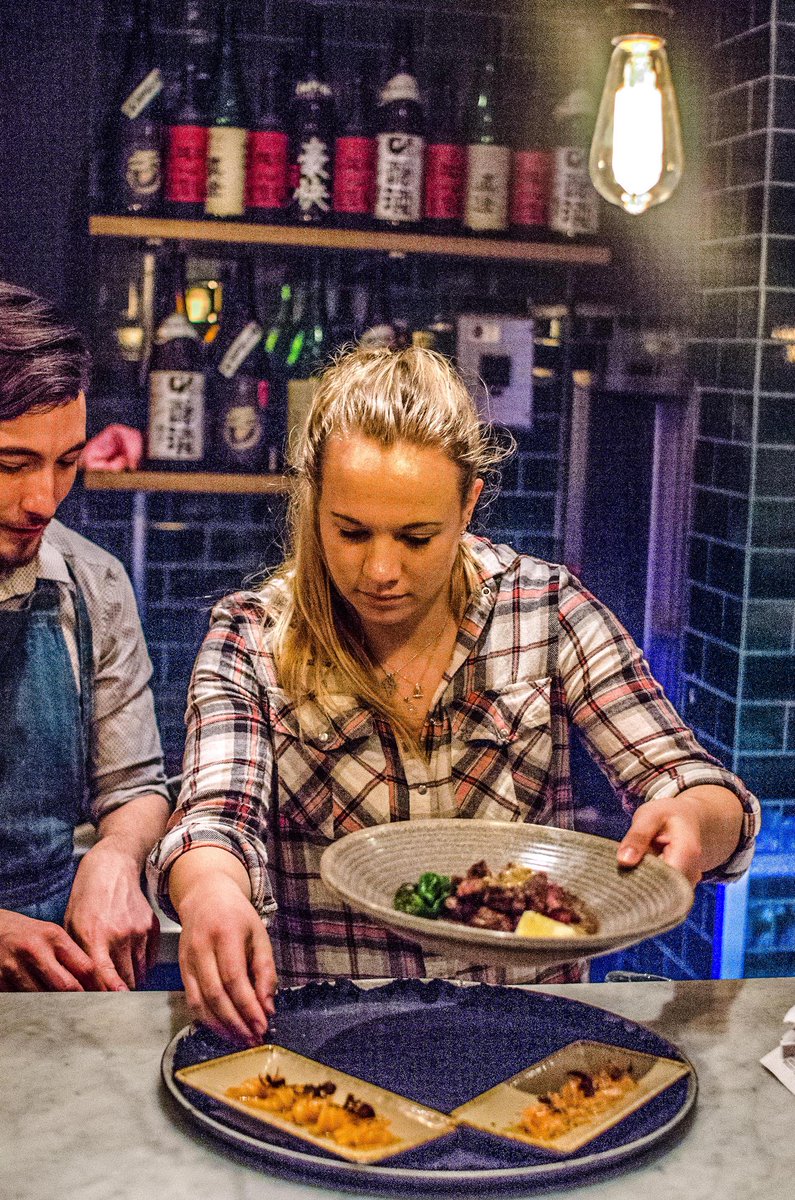 Sakagura
Heddon Street's glam Sakagura restaurant has a bespoke sake menu hand picked by a three strong expert panel of a sake sommelier, the sake buyer for Japan Centre and the director of a sake museum; put it this way, they know what they're doing here.
There's a cocktail list of biblical proportions including many sake variations. We like the sound of the Sakagura sour: gekkeikan josen sake (since 1637, it's the Japanese royal family's sake of choice) and kobai plum sake, vodka, lemon juice and a 'secret ingredient', or the Lychee-tini of gin, the gekkeikan josen sake again plus violet liqueur, masarchino cherry liqueur and lychee - divine. The sake list in itself is epic and buffs should head here immediately to get involved.
Ginza Onodera
Upmarket Japanese restaurant Ginza Onodera is a great shout for sake lovers, boasting a list of 55-60 premium choices and a sake specialist for a sommelier. With its £45 lunch tasting menu (and £150 for dinner), this venue has 'massive treat only' written all over it. But if you do decide to tuck into the cactus-fed farmed turbot and gold-peppered squid and caviar aemono, rest assured the sake pairing will be spot on.
P. F. Chang's Asian Table
The US mega-chain has arrived in London's chinatown this summer with a broad spectrum of pan-Asian goodies to thrill - and with plenty of sake among its wares. We liked the Fizu cocktail on launch night; sparkling sake, cucumber and lemon oil which went down a treat all round. For purists though, there's a straight bottle of the sparkling sake for a reasonable £38, or a choice of two stills and a sweet sake to work your wat through, all available by the glass. Feast on the signature lettuce wraps and small plates of the original dynamite shrimp.