Produced in partnership with Deliveroo.
London's demand for gluten-free food has rocketed, and some of the best of the capital's gluten-free dining scene is now available on your sofa/ Gathered up here are some of our favourites, from healthy bites to hefty comfort food: from bright, zingy ceviches and thick, silky sashimi to 'nduja-heavy pizzas and pasta slathered in multiple cheeses.
What restaurants mean by 'gluten-free' varies, with some pizza joints, for example, using gluten-free flour but the same oven as their usual pizzas - so they aren't suitable for coeliacs. All of the places we've chosen, on top of turning out great food, should be happy to answer questions about their ingredients and cooking methods.
See our article on London's best gluten-free dining here - for more advice and inspiration to keep your gluten-free eating experience safe, unstressful, and - equally importantly - delicious.
Crepeaffaire
Londonist writer Joanne Gould recommends Breton-esque buckwheat galettes for a warming gluten-free lunch:
'Crepe Affaire has launched a range of coeliac-friendly crepes made with buckwheat flour (which is not a cereal grain, contrary to what many people think). Traditionally known as galettes, you can fill your 100% organic pancake with toppings like Mexican Chicken, build your own with spinach, mushrooms, salmon and cream cheese or indulge your sweet tooth with apple crumble.'
Deliveroo now from Shepherd's Bush | Deliveroo now from Spitalfields
Westfield London, W12 | Old Spitalfields Market, E1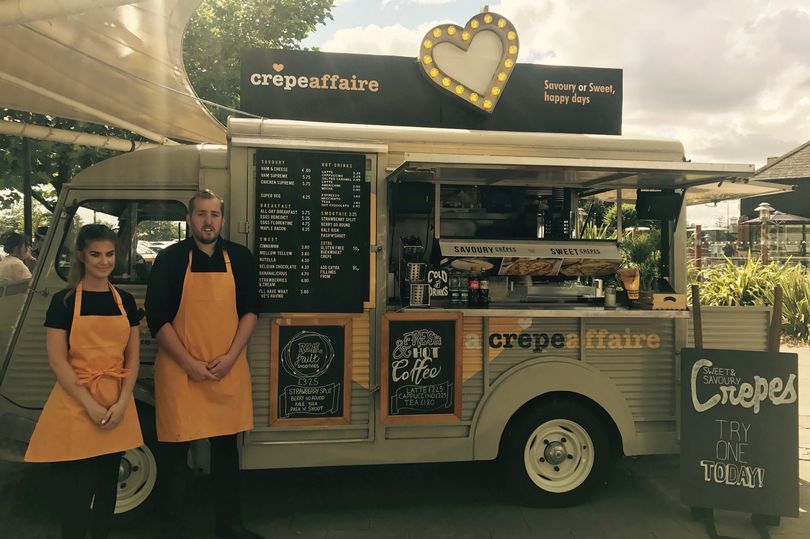 La Porchetta
With branches scattered across Camden, Islington and Finsbury Park - and more central locations - you're rarely that far from a La Porchetta in north London. That's no bad thing. Any of the pizza or pasta on the usual menu can be served up gluten-free. In the restaurant they warn it might take 20 minutes extra for gluten-free orders, but when you're ordering for delivery and curled up on your sofa, that hardly matters. Besides, the boscaiola - minced pork, fresh chill and wild mushrooms - is worth the wait.
Deliveroo now from Bloomsbury | Deliveroo now from Chalk Farm | Deliveroo now from Clerkenwell | Deliveroo now from Crouch End | Deliveroo now from Upper Street
84-86 Rosebery Ave., EC1R | 74-77 Chalk Farm Road, NW1 | 20 Old Compton Street, W1D | 256 Muswell Hill Broadway, N10 | 33 Boswell Street, WC1N | 141 Upper Street, N1 | 147 Stroud Green Road, N4
Sticks'n'Sushi
A Danish export, these guys are delivering Japanese fusion food to a sofa near you. Like many sushi venues, a lot of the menu is gluten-free. Go wild among the sashimi options, choosing from individual pieces or big platters. There are plenty of adventurous options and unexpected fusions, but don't miss the simple luxury of thick, silky pieces of tuna or the neon-bright heaps of trout roe.
Deliveroo now from Canary Wharf | Deliveroo now from Greenwich | Deliveroo now from Wimbledon
58 Wimbledon Hill Road, SW19 | 11 Henrietta Street, WC2E | 1 Nelson Road, SE10 | 1 Crossrail Place, E14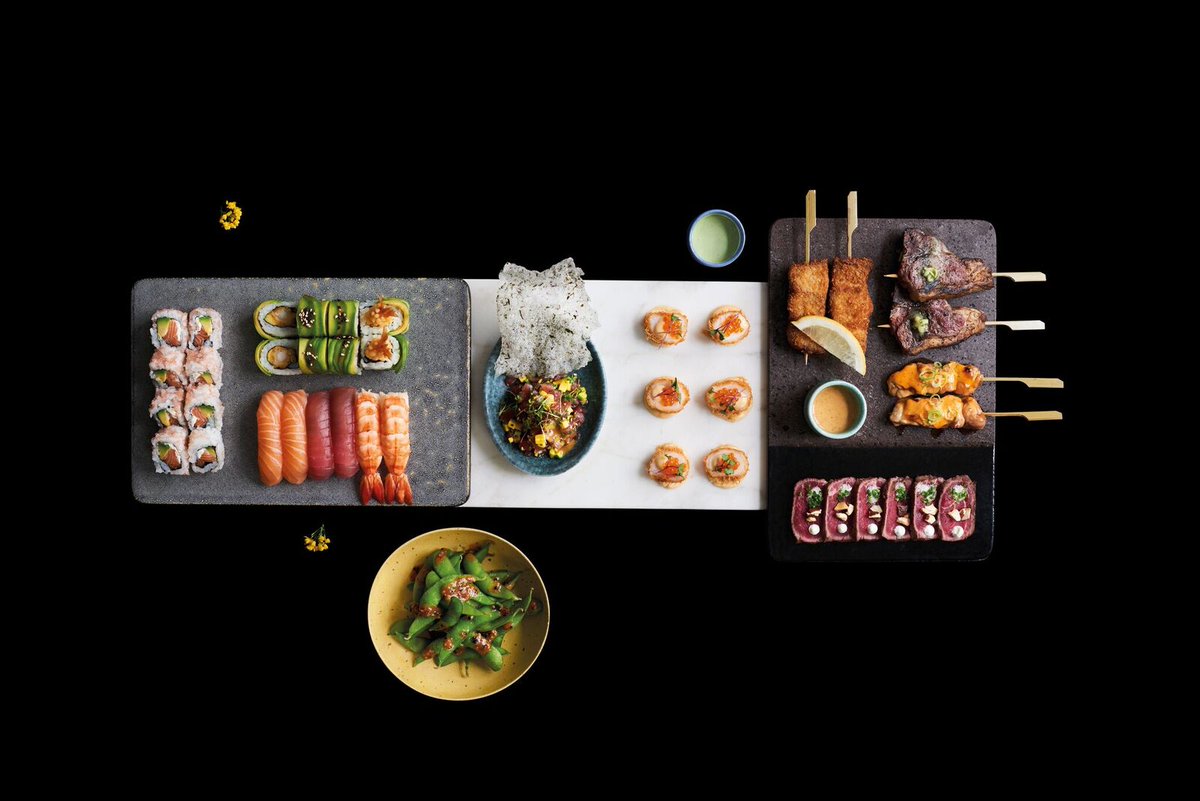 Pieminister
A pie lives and dies on the quality of its pastry, which makes gluten-free pie-making a risky enterprise. But Pieminister are boldly serving two of their best as gluten-free versions - the Moo pie and the Heidi pie. The gamble pays off, with both pies still excellent comfort food in their gluten-free incarnations. The Moo pie is a steak and ale classic, made with Savernake ale, a gluten-free stout from Wiltshire brewery Kennet & Avon. The gravy turns the gluten-free pastry from decent to great.
Deliveroo now from South Bank
Sweet Thursday
With the size of the Italian community in Hackney, it's not surprising there's so much good pizza in the neighbourhood. But even with the stiff competition, the Neapolitan-base pizzas at Sweet Thursday are up there with the best. Try the salsiccia or the prosciutto and parmesan pizza for proof, and order yours gluten-free for another £2.25.
Deliveroo now from Canonbury
Andina
Londonist writer Joanne Gould recommends the ceviche at Andina (naturally gluten-free):
'This Andes-Peruvian Shoreditch joint is known for its tremendous ceviche. Choose from delicious-sounding sea bass with amarillo tiger's milk, avocado and sweet potato, and the yana ceviche: yellowfin tuna, rocoto tiger's milk, pickled pineapple and quinoa. If you're not in the mood for ceviche you'll find most of the menu will accommodate. Try bistec escabechado - marinated grilled fillet steak, red onion, amarillo chilli and choclo corn - or little corn cakes with avocado.'
Deliveroo now from Shoreditch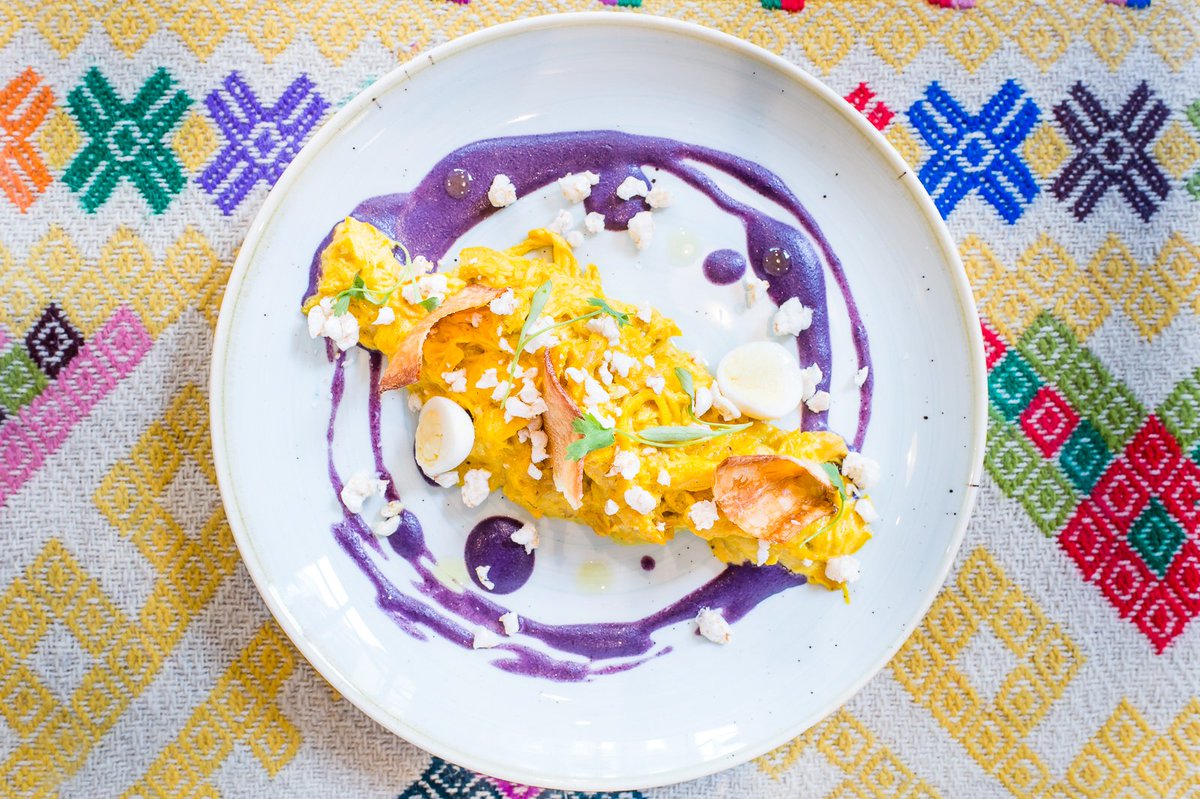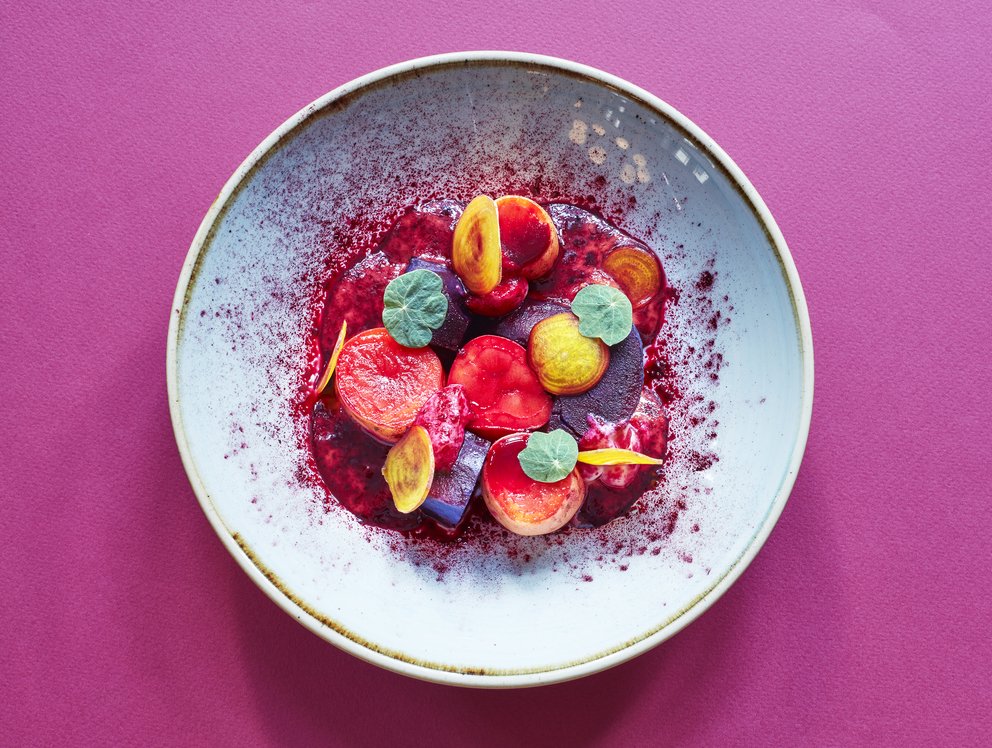 Pizza Street
Chiswick's not had a great range of gluten-free dining options - particularly pizzerias - but Pizza Street is among the vendors changing that. The queues outside the shopfront are testament to the popularity of their pizza by the slice, but if you live in the Chiswick or White City delivery area, you can bypass the queue for a gluten-free 10" delivered to your doorstep. At £11, it's decent value for classics like the ham and mushroom, or the Beast, a triple-meat threat of pepperoni, smoked ham and sausage.
Deliveroo now from Chiswick
Leggero
Everything at this Soho restaurant is gluten-free, and a lot of it's slathered in cheesy, comforting richness (pecorino, gorgonzola, pesto). Good comfort food if you're in-restaurant, even better if you're on-sofa.
Deliveroo now from Soho