Arguably, one of the best parts of going to a cocktail bar is the theatricality of it. Watching an expert mixologist shake and stir your drink is a great way to spend an evening. Here's our take on the best places in London to perch at the bar.
Artesian
Voted best bar in the world, you know you'll be getting something incredible when you go to Artesian. The bar's a great place to sit and let yourself be challenged - don't be surprised if you find yourself ignoring the people you're with to focus on the all-encompassing experience of drinking one of their conceptual cocktails. The bar itself is stunning, with a Chinese pagoda design and obvious luxury screaming from every pore.
Dickie's Bar
Richard Corrigan's empire has expanded again with the revamped Dickie's Bar, his eponymous drinking spot inside the Mayfair restaurant. What could be a stiff-upper-lipped bar is actually a modern place with cocktails from Gregory Buda - alumni of famous New York bar, Dead Rabbit. The drinks are a cut above the usual, using ingredients grown by Corrigan himself.
28 Upper Grosvenor Street, W1K
The Nightjar
We lose count of how many 'speakeasy' bars open in London every year, but the Nightjar still holds the crown as the most unmissable. You can choose to sit in a booth and enjoy table service, but why miss out on all the action? The cocktails aren't cheap but we can guarantee you'll sample a drink unlike anything you've had before. Make sure you book ahead, as you'll be lucky to get a spot as a walk-in.
Experimental Cocktail Club
This one does what it says on the tin, in every sense. The seats at the bar aren't the most comfortable, but the cocktails are brilliant - experimental yet still something we're not terrified to drink. The bartenders are always willing to talk through their creations, which is why a seat at the bar is a must.
Il Bar
Looking to really impress somebody? Take them along for a drink or two at II Bar at the Bulgari Hotel in Knightsbridge. Watch the charming bartenders pour you a drink at the beautiful oval-shaped bar, and sneakily survey the huge range of spirits. Our advice is; take a date, crack open a bottle of wine and be treated like royalty.
Bulgari Hotel & Residences, SW7
Peg + Patriot
Unlike a lot of bars, Peg + Patriot in Bethnal Green is all about the drinks. There are plenty of stools at the bar, which is purposefully minimalist. Every cocktail is an experienc. Savoury ( trust us, it works), sweet, or something in between. This is not only a great place to go with friends, but somewhere you'll be talking about for months after your visit.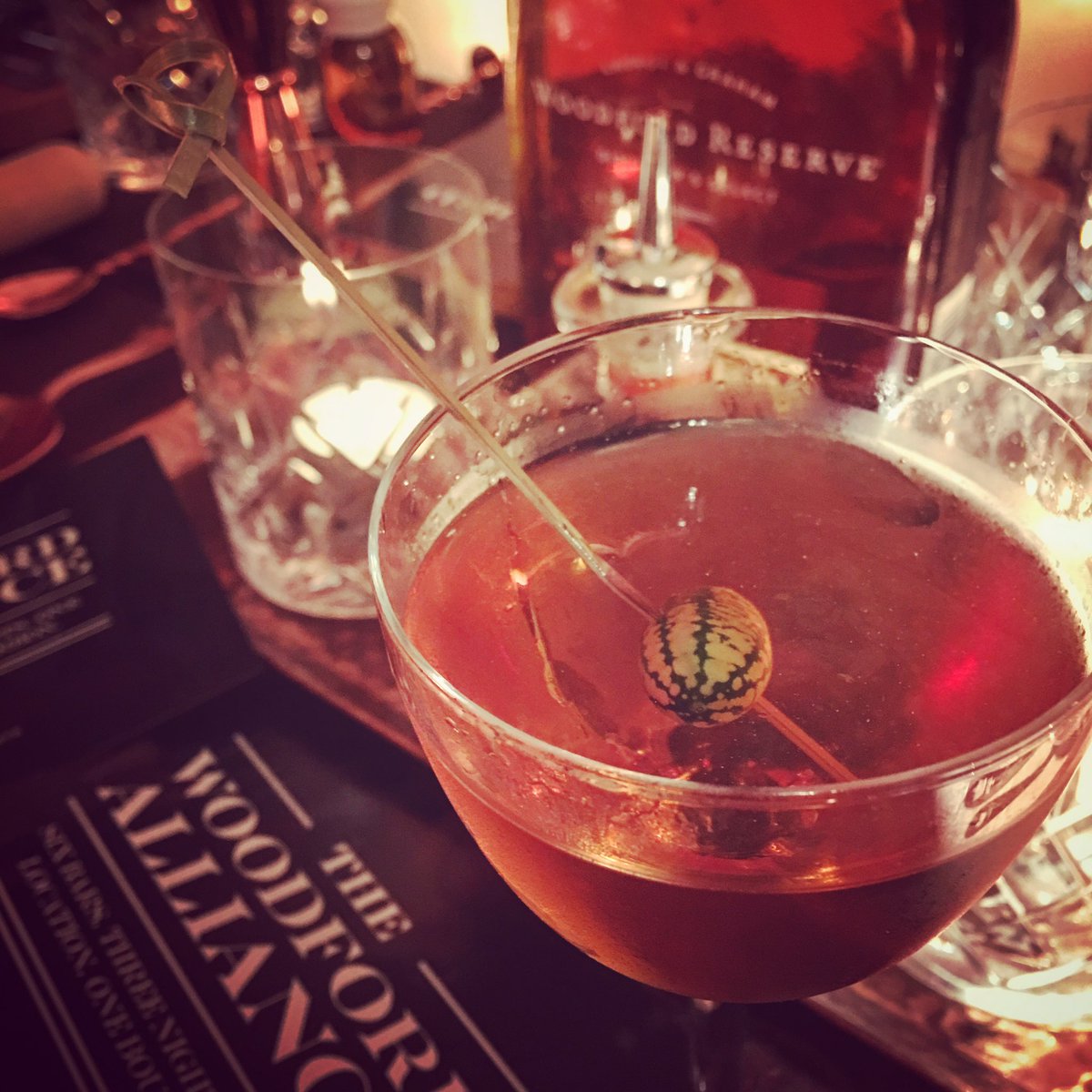 Dandelyan
The bar that shot bartender Ryan Chetiyarwardana - Mr Lyan - to increased fame, you'd be forgiven for thinking this might be pretentious, and more about the look than the experience. But think again. Seat yourself at one of the pink leather stools and try one of everything on the menu. Alright - that's ambitious, it's a big menu. But no matter what you choose, it'll be interesting, inventive and unusual.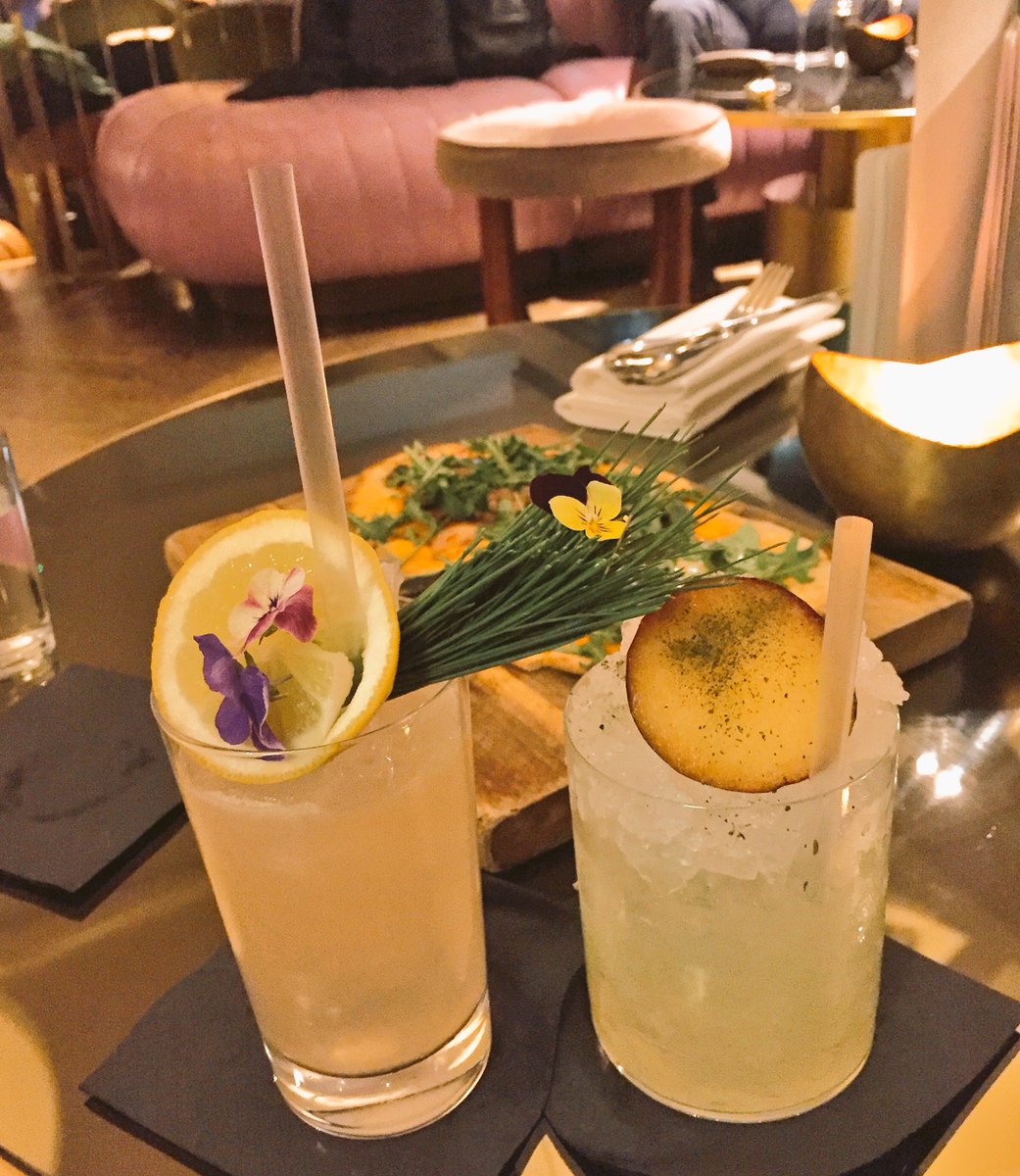 Sky Pod Bar
The obvious reason to go to Sky Garden is for the views across the city, while sitting in some of the most beautiful gardens which ever popped in the middle of a skyscraper. However the circular Sky Pod bar serves up some delicious cocktails with a slight botanical theme which also make a visit worthwhile.
Mint Gun Club
Opened in July 2017 in trendy Stoke Newington, Mint Gun Club has a distinct divide between daytime and nighttime - we like to go at night, where you can pull up a chair at the cocktail bar and try one of the unusual combinations. There are only a few seats available, but it's worth jostling to see how the mixologists make the White Tiger's Milk, if nothing else.
The Wigmore
This one may be more of a luxury pub than a bar, but the red leather seats at The Wigmore's art deco bar make this one of our favourite places to escape from the hubbub of Regent Street. The drinks offering ranges from craft beers to beery cocktails, but the bar food - from a menu designed by Michel Roux Jr - completes the experience. The bartenders are charming and love to give a recommendation.