Produced in partnership with London Cocktail Week.
It can be hard to find a date spot that's romantic but fun, exciting but intimate, dazzling but affordable...
Fortunately London Cocktail Week's nearly here, and they are masters in the art of date night.
The largest event of its sort in the world, London Cocktail Week's a yearly celebration of London's cocktail scene - and the 2017 edit has more choice of events, discounts and bespoke cocktails than ever.
From 2-8 October, people flashing a London Cocktail Week digital pass will have exclusive access to £6 cocktails from some of the city's best venues.
Grab yourself a pass, and get ready for some spectacular but wallet-friendly date night options.
Opium Cocktails & Dim Sum Parlour
Styled as an opulent 1920s Shanghai teahouse, Opium is accessed via a partly hidden door in the middle of Chinatown. Once you're in, there's a maze of characterful rooms to take your pick from, like one designed to look like an Orient Express train carriage.
Cocktails are usually about the £15 mark, so the London Cocktail Week £6 offering is a beautifully cheap way to bask in their 20s glamour. And their 3 am licence on weekends means if your date's going brilliantly you can gaze into each other's eyes till the small hours...
You can check out their East Meets East bespoke cocktail here and grab your digital pass here.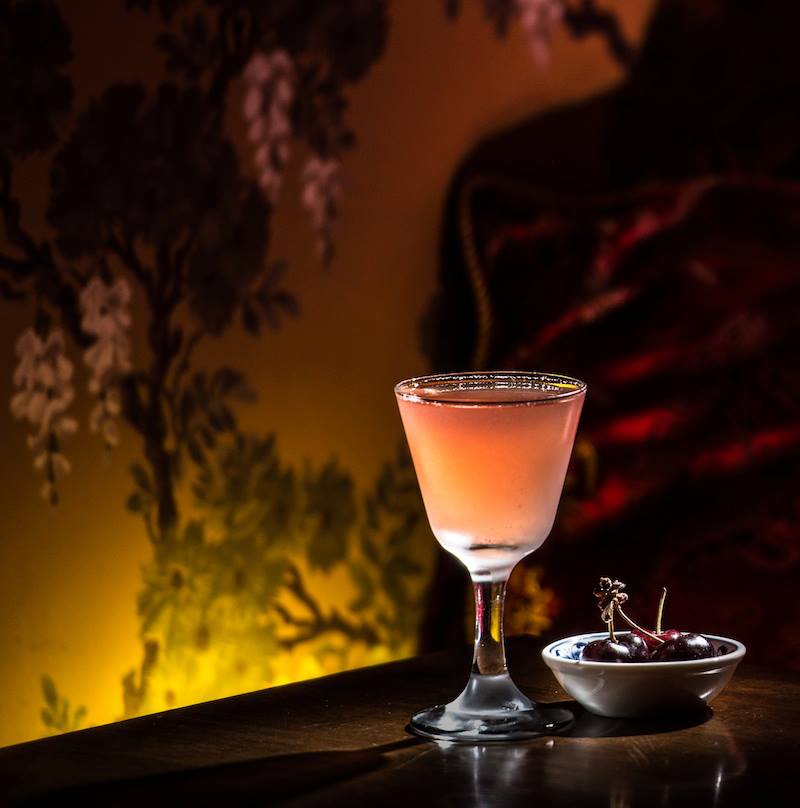 The Rum Kitchen
Channel some Caribbean good-times at this Notting Hill rum bar. As you'd expect, they're particularly great at rum cocktails - the more tropical the better. Head here with a loved one, ignore the weather outside and pretend you're on a beach holiday somewhere summery together. Added allure comes from their weekend late licence and the dancefloor downstairs.
Check out their London Cocktail Week details here and grab your digital pass here.
Deliveroo now from Notting Hill
Discount Suit Company
Even the entrance to this E1 bar is candlelit - barely. It's a shadowy descent through a dark doorway and darker flight of stairs, with small spots of flame perched on a shelf and just about managing to light your way.
The darkness is part of the bar's secrecy. It's a former tailor's and still looks like a side entrance to the clothes shop it's connected to from the outside. Inside, it's a secret you'll want to share - the narrow room fits in great cocktails, leather chairs pushed into nooks and soft, Fifties music playing. It's just enough candlelight for you to tell what you're ordering, just enough shadows that the bar feels intimate even when it's crowded.
Their London Cocktail Week offering is the Benandonner - a peaty, port-y option to convert even non-whisky drinkers, and available for just £6 to LCW passholders.
Get their London Cocktail Week details here and grab your digital pass here.
Beast
This Marylebone restaurant makes for a no-holds-barred date night. Dine on king crab and Angus steak, and drink your £6 bespoke cocktails in banqueting hall grandeur, among long, wooden tables strewn with candlesticks.
And the cocktails come with just as much ceremony. Their London Cocktail Week offering is a Buffalo Trace sour with hints of maple, vanilla, walnut and pepper, paired with king crab gyoza and tempura prawns. For access to the exclusive LCW cocktail you can grab your digital pass here.
Basement Sate
Decadent and dimly-lit, Basement Sate is hidden behind a red door in Soho. This is a dessert bar, but they're just as good at cocktails as they are at the sweet stuff. Their London Cocktail Week offering includes the Not A Pornstar: Buffalo Trace bourbon with Aperol, fresh passionfruit and vanilla - yours for £6 with a London Cocktail Week pass.
Sip on their elegantly-crafted cocktails and share an enormous hazelnut Rocher with the object of your affection. Date night: sorted.
You can see the two bespoke cocktails Basement Sate are mixing up for London Cocktail Week passholders here and grab your digital pass here.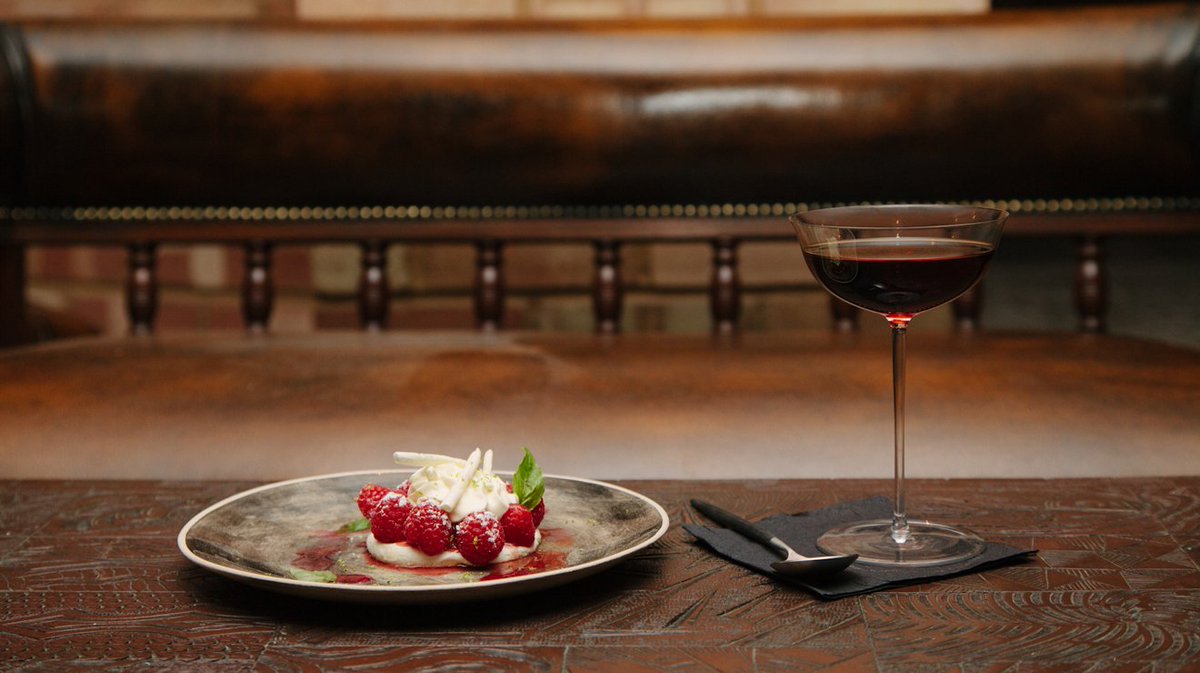 The Natural Philosopher
Londonist's latest bar crush is on a busy road, but plenty of people must wander by without realising it exists. Hidden behind a Mac repair shop by day, by evening it's a candlelit beauty with a sunken bar. Cocktails manage to be inventive yet classic, and the pitstop you meant to make here has a way of turning into an entire evening spent in their lovely, dimly-lit warren.
Get the full scoop on what they're doing for London Cocktail Week here and grab your digital pass here.
Clarendon Cocktail Cellar
The drinks menu at this underground hotspot changes regularly, with art-inspired themes giving you a hit of culture along with your cocktail. Along with the artistic talking points, date-suited features include warm lighting, friendly staff and lots of snug corners to settle into. Their London Cocktail Week £6 offering is the surrealist-inspired The Son Of Man - you can check out the contents here and grab your digital pass here.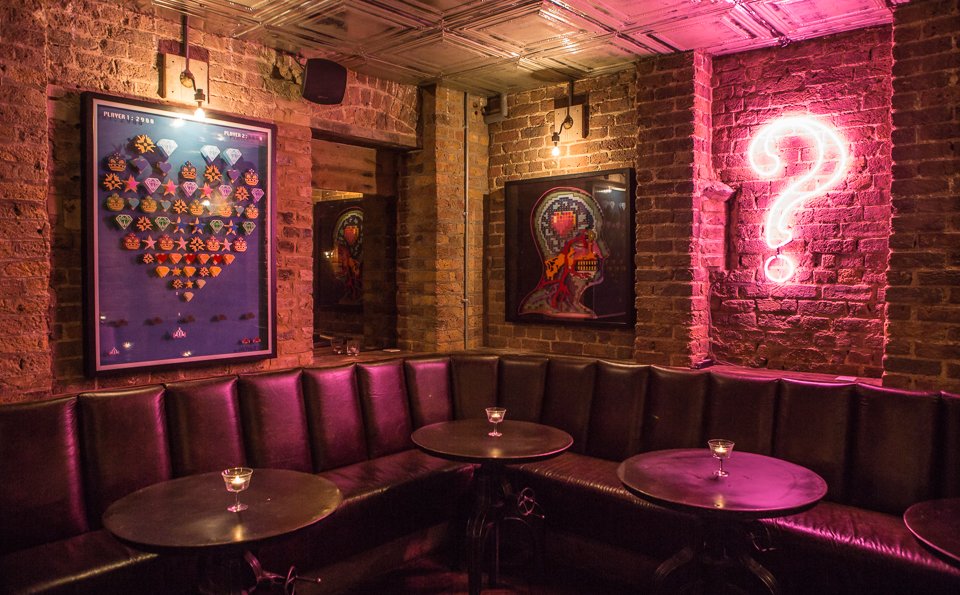 Exmouth Grind
A brasher, brighter bar than others in this article, don't come here hoping for cosy alcoves lit by flickering candles. This one's a neon-scattered, marble-countered instagram-magnet. Candles are liquid paraffin, pink lighting on one wall tells you, 'Don't just stare at it, eat it', and the food menu gives you a lot of reasons - including dates stuffed with chorizo and wrapped in pancetta - to do as you're told.
This is a great after work date spot - thanks to the informal vibe and range of menus. You can effortlessly transition from cocktail at the bar to table filled with sharing plates without interrupting your date to change venues.
Admire their London Cocktail Week offering here and grab your digital pass here.
London Cocktail Week runs from 2-8 October, 2017, with more than 300 participating bars.
An LCW digital pass entitles you to unlimited £6 cocktails in venues across London, for the entire week.