Been looking for the alien cabaret-night of your dreams? In the market for some 3am mezcal? We've rounded up the best bars in London for a night less ordinary.
Nam Long Le Shaker
Lots of bars serve flaming cocktails, but Nam Long Le Shaker's Flaming Ferrari comes with a backdrop of gold, red velvet, marble and a devoted clientele of glitterati.
The contents -- Green Chartreuse, Grand Marnier, dark rum, Yellow Chartreuse and the application of a naked flame -- are as eye-watering as the prices, though admittedly Chelsea has its share of drinkers who can handle £19 for a cocktail.
Kensington Roof Gardens
Kensington Roof Gardens comes with four resident pink flamingos. A good but pricey drinks list and views over London are appealing, as is restaurant Babylon. But really it's all about the flamingos.
Bethnal Green Working Mens Club
This social club dates back to 1887, and much of it -- big, historic and a bit grimy -- looks every bit that old. But the programming's a mix of cabaret, burlesque, drag and performance art, along with more trad comedy and quiz nights. One event we went to was an exhibition-meets-clubnight awash with silver foil headgear, futuristic simulated sexshows and a 'discoegg alien birth'. If this doesn't merit a spot on a craziest bars round-up, try the regular David Lynch-inspired Double R Club Cabaret with fire-throwing, perverse poetry and, rumour has it, free donuts.

Bar Story
This Peckham railway arch bar earns a place among London's craziest, thanks to their happy hour. With a cocktail list so long and the bar so rammed, you don't expect them all to be so expertly, painstakingly-made. Or so cheap. Most are £6 at full price, and when 6pm rolls around you've got an hour to stock up on two-for-one negronis and the like.
Price, quality and choice - they're nailing the hat-trick, and on top of that there's a good beer selection, a wood-fired oven spilling out great, decent value pizzas and outside seating. As you'd imagine, the combination of seriously cheap and extremely alcoholic drinks keeps Bar Story busy, loud, and full of people doing their pre-drinking ahead of a gig at the Bussey Building a few streets away.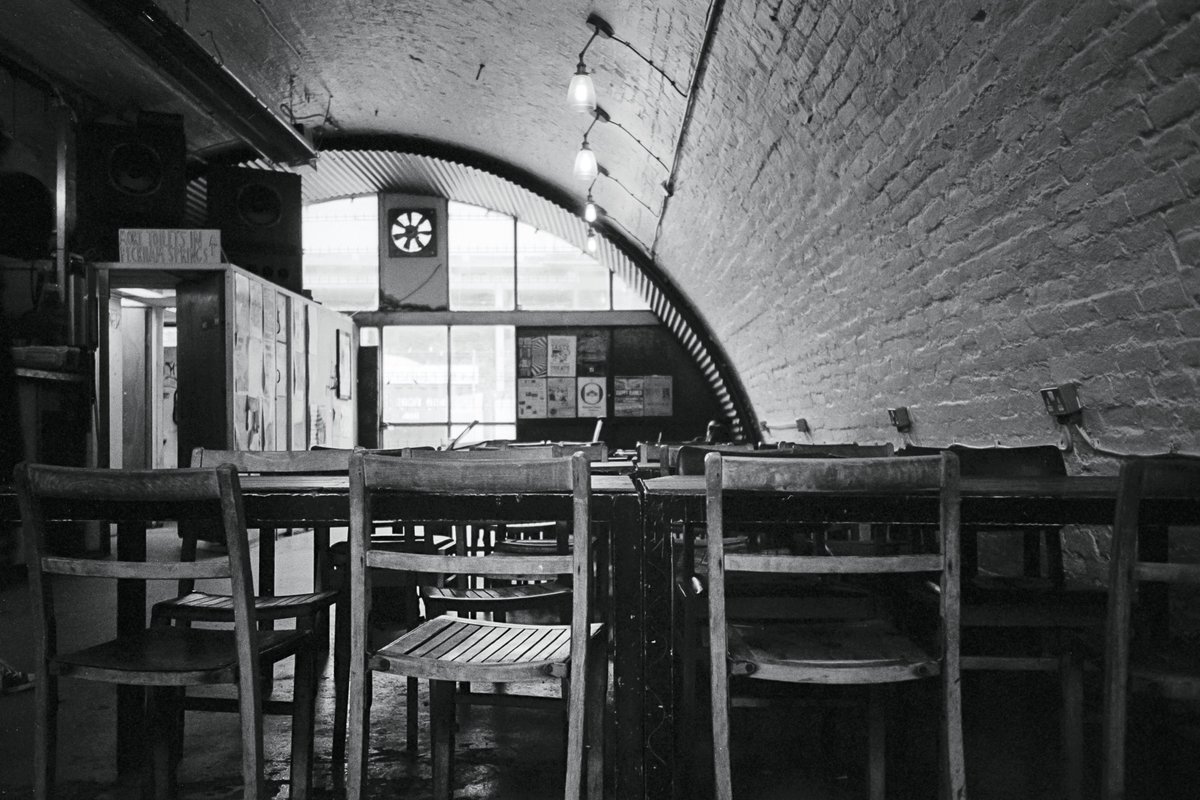 Crazy Homies
Any place with this many ways to drink tequila is liable to get a bit rowdy. This W2 bar-restaurant has nine margaritas on the menu, along with 11 mezcal or tequila cocktails as standard and bartenders ready, willing and eager to make off-menu requests... or just line up the shots for you. There's a tequila lime cheesecake to soak it up with, and the bar's neon, loud and covered with masks, skulls, candles and assorted Mexicana to really hammer home the theme.
Deliveroo now from Westbourne
Pink Chihuahua
The bar underneath Soho restaurant El Camion is open till 3am most nights, sells over 300 tequilas and a lot of mezcal and the interior's a mix of Mexican brightness and Soho seediness. Dancing on tables isn't unknown. Good and unruly by midnight, like a late-night tequila bar should be.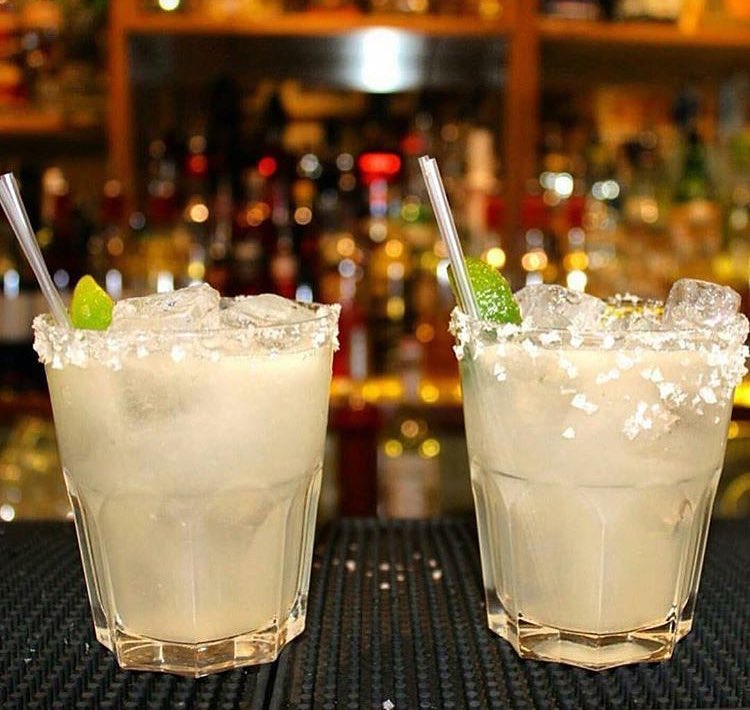 Dandelyan
Any bar with mixologist Ryan Chetiyawardana at the helm is going to have a cocktail menu you could get lost in. Dandelyan's includes sections called Hunter, Gatherer, Shaman and Explorer. You know, the usual.
The backstory on the cocktail menu runs to the length of a small novella, with thoughts on the nature of Empire, shamanism, fox-hunting rituals and mummification techniques all covered. A bar for those who like their drinking to be high-concept, and to take place among pink leather and green marble. Not for the trad at heart. Or the hungover.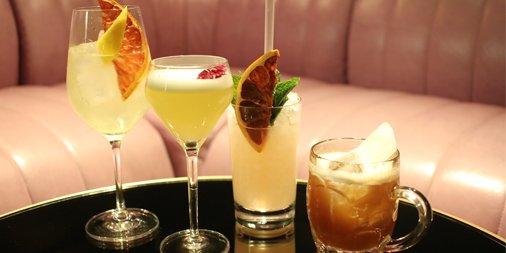 Mr. Fogg's Tavern
Carving out an odd niche among the Victoriana flooding London's restaurant and bar scene, Mr Fogg's has gone with: London tavern, gin parlour and home of Victorian explorer, Phileas J Fogg. In the gin parlour upstairs that translates to a claw-footed chaise longue or two, velvet curtains, a collection of ornaments and a few tasselled lamp shades -- your grandmother's living room, basically, but with an aura of extreme wealth.
Downstairs that means ornaments, flags and tankards everywhere, and a food menu offering 'honest fare' (pies, mash, sausages and Sunday roasts). And a few candyfloss-coloured but viciously strong punchbowls. Much as our Dickensian ancestors would have drunk.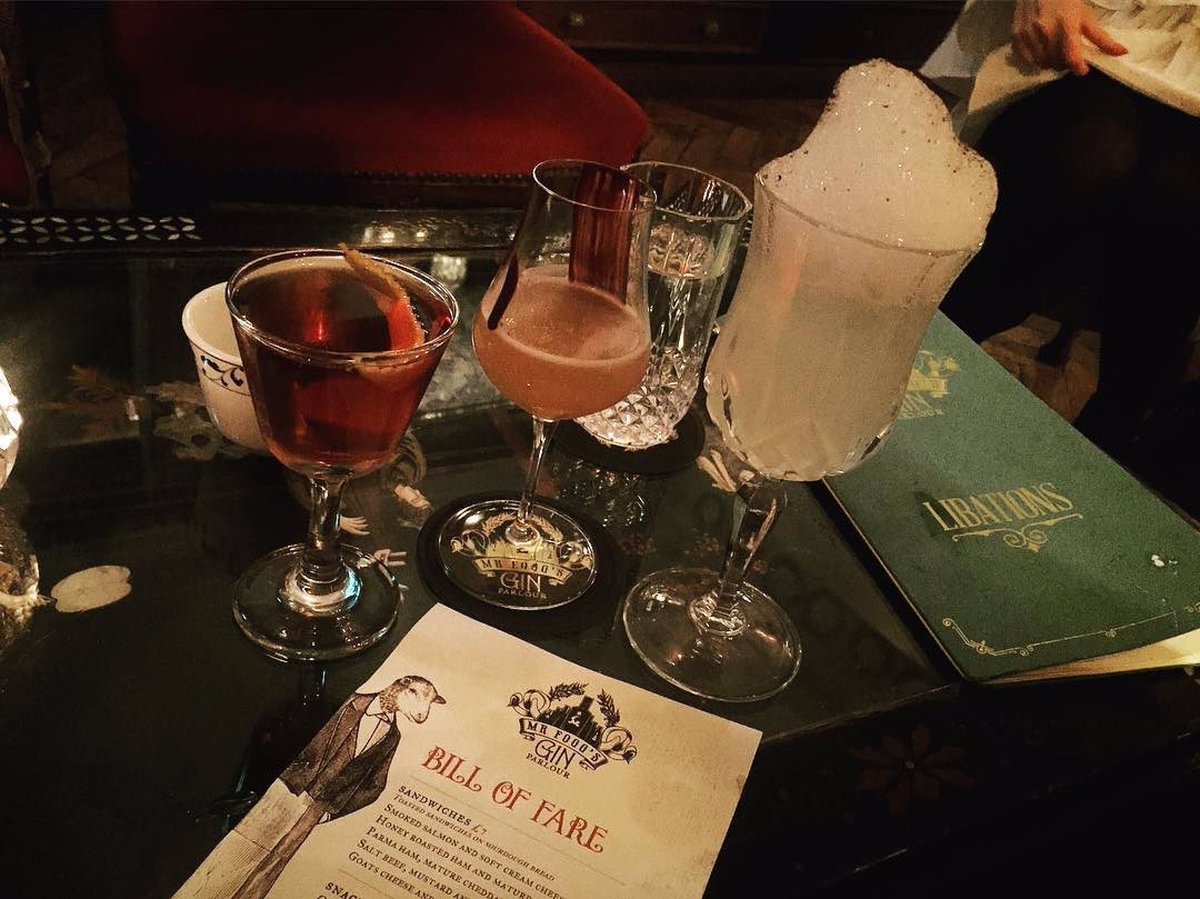 Every Cloud
It's close quarters at this small, lovely, dimly-lit and weirdly-wallpapered Hackney newcomer. Cocktails are dreamed up and then drummed up by founder Felix Cohen, with creation processes often featuring acid bases, centrifuges, bright colours and... porcelain eagles. Anything, basically, to make a night less ordinary. Want to know more? Read our review.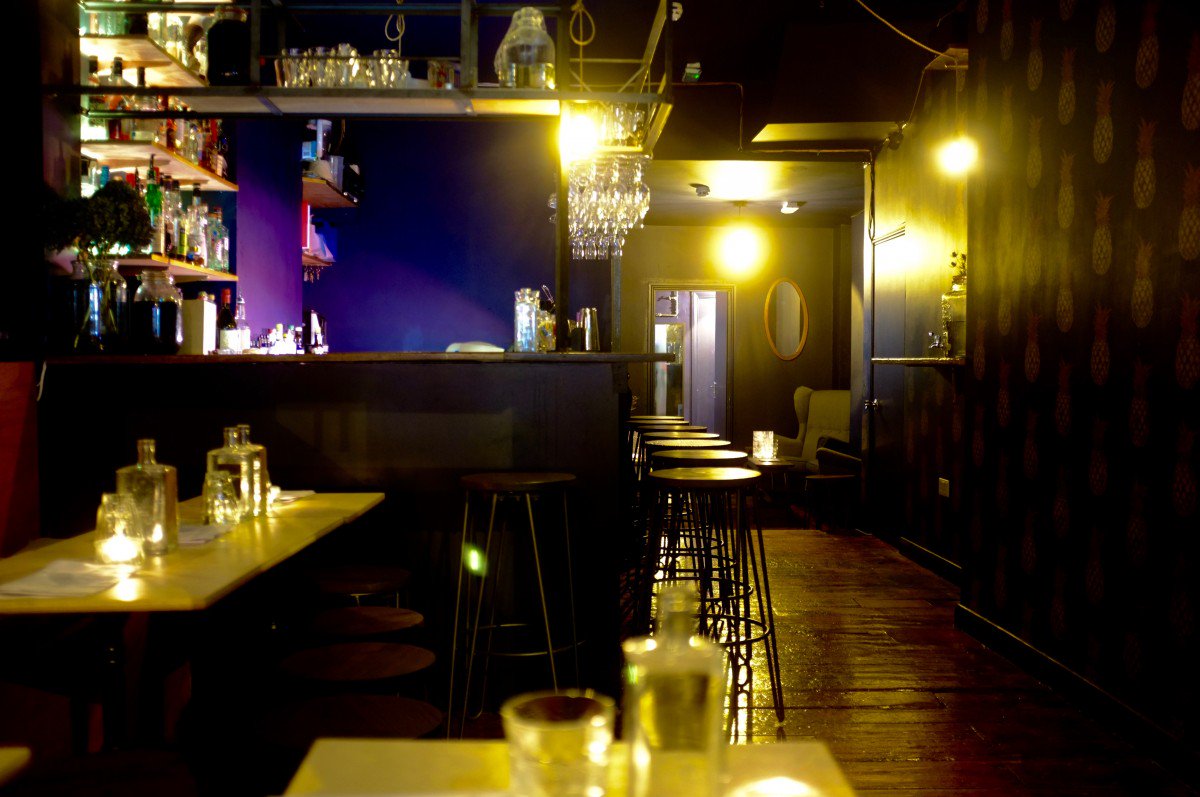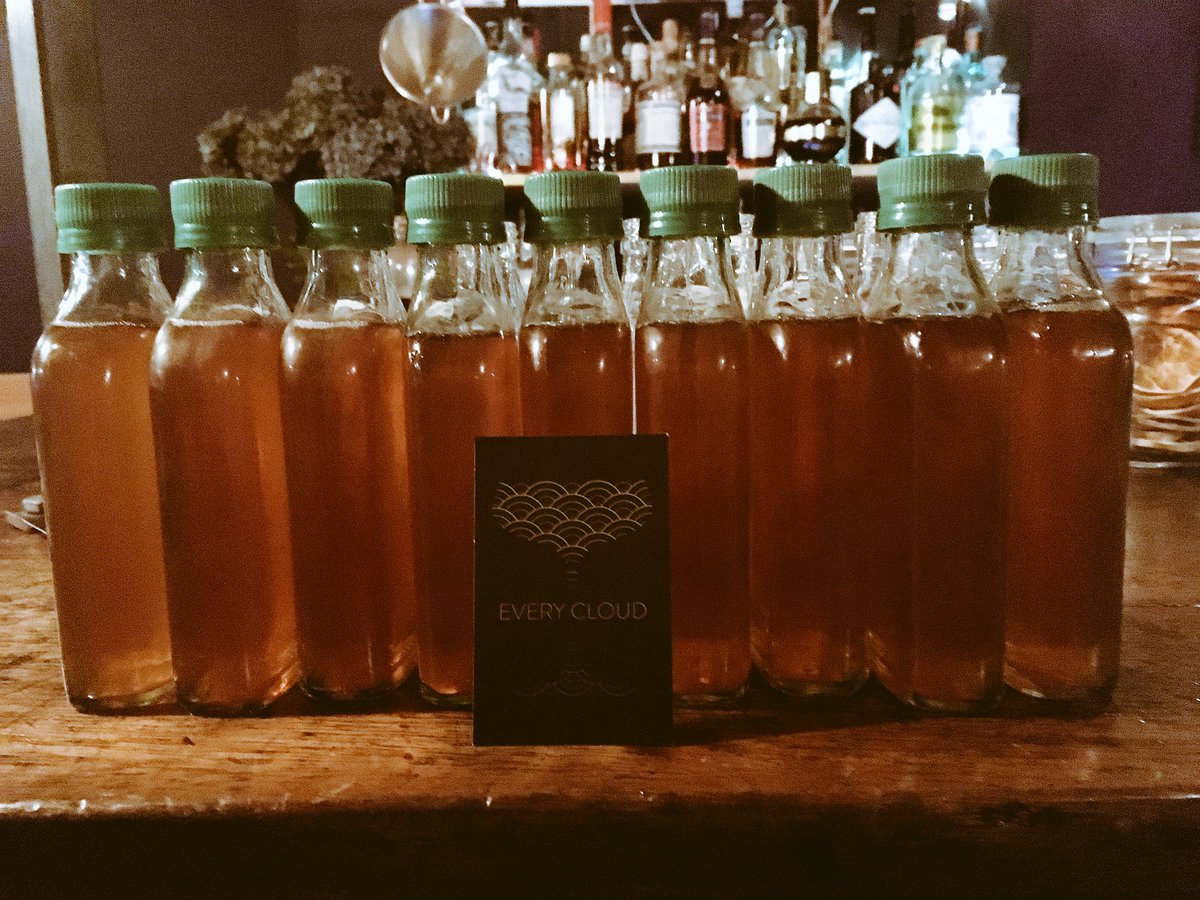 Missed your favourite? Let us know in the comments.