London is spoilt for bakeries, particularly the fancy kind. But what we're looking for is something with staying power. The properly old-school bakeries listed below have really stood the test of time. From some of the first forays into organic baking back in the eighties, to a couple of east London Jewish bakeries, and some French patisseries to put the newbies to shame, here's where you'll find us when the craving for baked goods strikes.
Maison Bertaux
A much-loved Soho stalwart, the window displays alone are enough to entice you in to this higgledy-piggledy French patisserie. Tourists, Soho-ites and those in-the-know flock here in their droves for a taste of perfect choux, authentic tartlets and generally beautiful bakes. They've been around for over 150 years and, believe us, it shows. The pretty blue and white fronted Maison Bertaux cannot be faulted and we'd happily live here forever feeding off hot chocolate and Paris Brest. A true classic. Don't leave without stocking up on perfect, flakily layered croissants. And mille-feuille. And eclairs. Ok, best to just buy it all.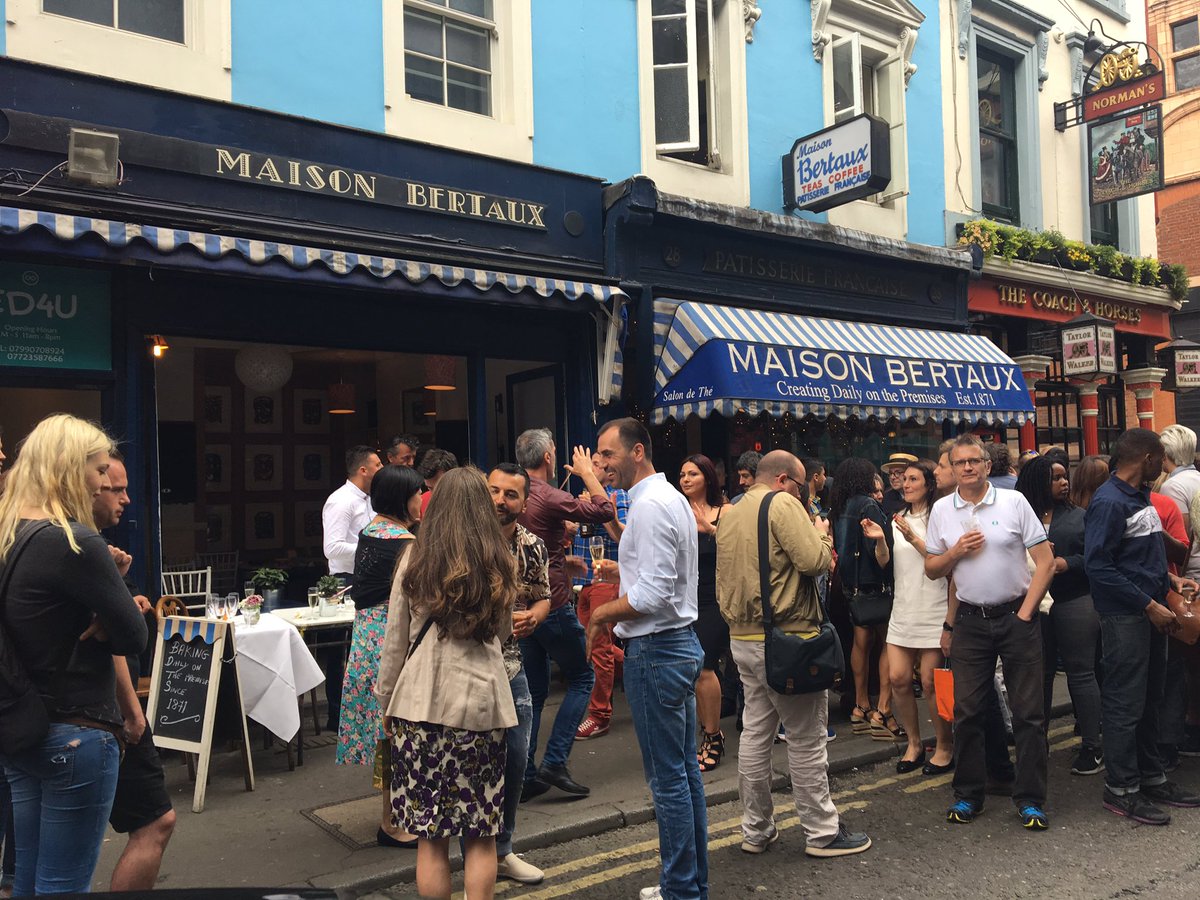 Louis Patisserie
In our experience, this Hungarian cafe / bakery / patisserie is not the most welcoming of places, but look, it's been in Hampstead longer than us (since 1963) and the cakes are good enough for us to cope. So, take away a perfect little fruit tart, rich chocolate eclair or one of the many layer cakes rather than sit in, otherwise take a seat at the banquette seating with a pot of tea and get used to the rather hushed silence.
This place is for cakes rather than savoury bakes, and be warned it's not one for the indecisive unless you come armed with deep pockets. But, we're happy to while away a few moments deciding between big wodges of cakes and sweets and pretend we're in deepest, darkest Budapest. Prices are fair - especially for an area not short of fancy patisseries.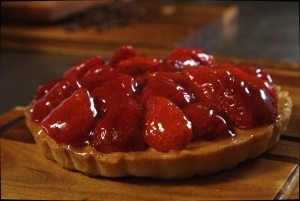 Old Post Office Bakery
Over in Clapham North, the Old Post Office Bakery - and indeed it is old, it's been around since the early 1980s - is south London's answer to bread based heaven. These guys have been making organic goodies since way before it was cool to do so, and have real skills in the way they do so. Originally headed up by German Karl Heinz Rossbach, who yearned for the nutritionally rich breads he was used to eating on his family farm, the business was born by baking and selling his own organic sourdough and rye from a repaired abandoned gas cooker and a home built mill.
Over the years the bakery became quite a community endeavour, and today the ethos is the same. Tradtional British bakes like Chelsea buns rub against European focaccias, pain au chocolat and downright healthy spelt loaves - and all are organic where possible. A favourite of Claphamites and rightly so.
J Grodzinski & Daughters
This mini-chain of Jewish bakeries started with a kosher oven and barrow business in the East End back in 1888, when founders Harris and Judith Grodzinski fled - as many Eastern European Jews did - from Lithaunia to east London. Today, there are two branches in Stamford Hill and one in Edgware which have been passed down through several generations thanks to their tremendous line in challah. Confusingly the Grodzinski bakery in Golders Green is unrelated.
You'll find all the usual baked goods here; traditional loaves, rolls and the like in addition to an impressive line in kosher celebration cakes, cupcakes and even some kind-of-creepy photo biscuits. You may also spot that most Jewish of treats - rugelach - a sweet, crescent-shaped pastry filled with chocolate or fruit. Sound familiar? A batch of Apprentice candidates was dispatched to source them for Lord Sugar and managed to track them down to the N16 Grodzinkski & Daughters. Do try some if you're nearby, they're very tasty.
Dunn's Bakery
Six generations of master bakers have made Dunn's in Crouch End the success it is today, with a rich history of cakes, confectionery and bread spanning back to 1820. These days, you'll find this three pronged attack is better than ever with showstopping cream cakes and flans from the cakery department, sweet and savoury treats to delight in the confectionery section and some of the most experienced bakers you'll find putting in the hours in the bread bakery, producing innovative and ancient bakes alike.
Visit around breakfast time if you can, when the sausages and bacon from celebrated N8 neighbour Morley's Butchers is made into superlative breakfast rolls. To be fair there's a sizeable lunch takeaway selection too. Be sure to take away a doughnut for afters - they're world famous, and we can attest to their sugary charms.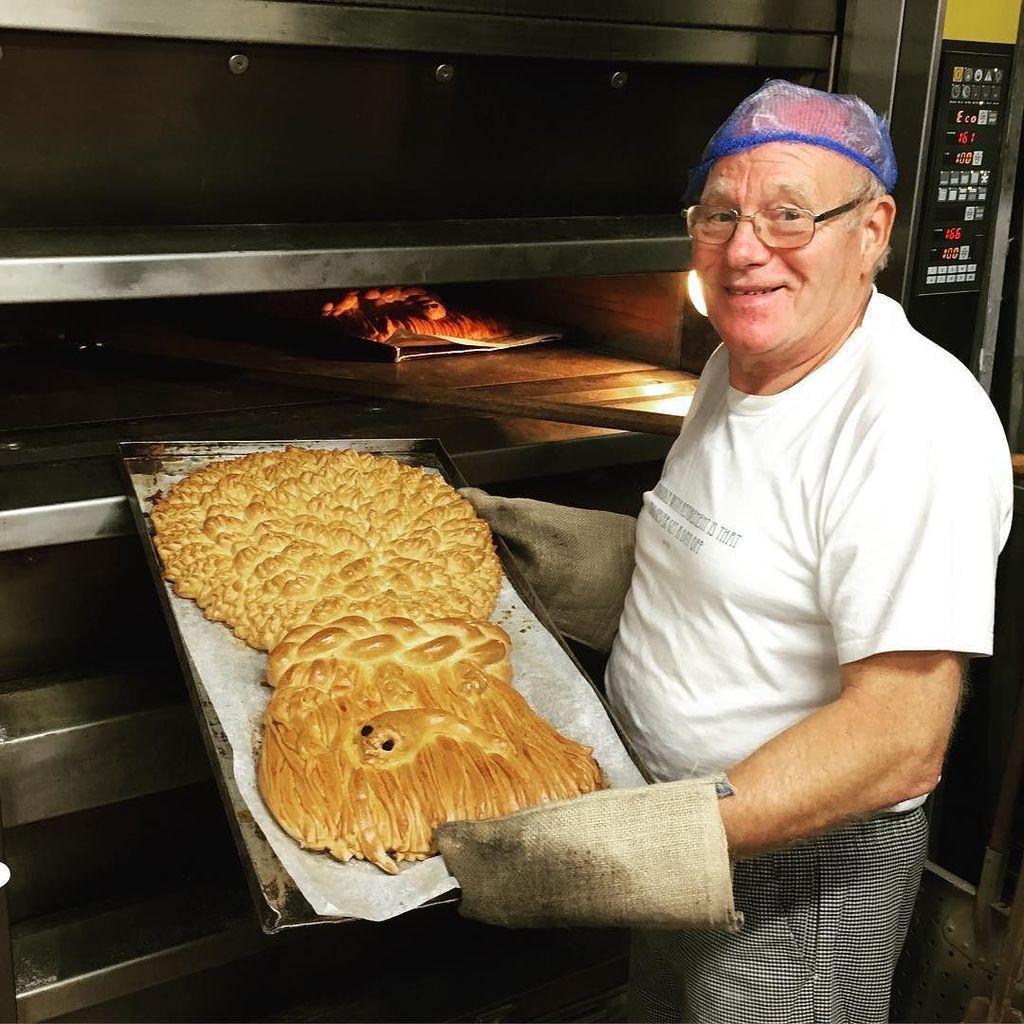 Ayres The Bakers
Nunhead's Ayres Bakery is everything you wish your local bakery could be - and an amalgamation of all your childhood favourites mixed with up-to-the-minute cakes, bakes and savouries. A truly warm and welcoming experience, this south London shop is family-run and feels it, with staff enjoying a chin-wag as you purchase your Chelsea Bun. The quality of products here speak for themselves; from impossibly light croissants and fine French patisserie to quirky seasonal bakes (hello Halloween meringue ghosts). If you can resist the smell of those sausage rolls you're a better person than us.
Rinkoff's Bakery
Established in 1911 by Ukranian Hyman Rinkoff, this much-loved, family-run bakery business has passed down three generations, with master baker Ray boasting 50 years' service and still in the business today. Situated around east London, Rinkoff's are a family baker and specialise in layer cakes, breads and Danish pastries but the jewel in the crown is probably the infamous Crodough.
The croissant-doughnut hybrid became an instant internet sensation a few years ago, and its popularity continues here with a frankly mind-boggling Crodoughbouche (yep - a giant pyramid of exquisitely decorated mini crodoughs), Christmas Crodough and more flavours than you can shake a stick at - PBJ, cherry pie, toffee apple crumble to name a few.
There are two shops in E1; the main bakery over in Whitechapel, or the Vallance Road one nearer to Shoreditch which also involves a deli for sandwiches, coffee etc.
Deliveroo now from Stepney
Aux Merveilleux de Fred
Frenchman Frederic Vaucamps began training as a pastry chef at the age of 14, so when he came to London in 1982 he was quick to open a shop to show off his wares - and where else, but SW7 aka 'Little France'. Since then the shop has had a few different incarnations, but over the years Frederic has determinedly honed his patisserie skills and come up with what is surely the definitive answer to the oh-so-French Merveilleux cake, and the bakery's namesake. A Merveilleux is a traditional pastry delicacy of two light meringues sandwiched together. Here, they come in a dazzling array of fillings and decorations - each prettier and more elegant looking than the last.
But that's not all; Fred also offers up a nice line in 'cramiques' - a soft, fluffy brioche-like bread - and again, in many guises such as raisin, chocolate, etc. Very nice.