Like your martinis classic or dirty? Gin or vodka? Onion or olive garnish? Shaken or stirred? Gathered up here are the best martinis to meet your needs. Even if what you need is marmalade.
The Anchor & Hope
Order: anything from their short martini menu.
There's no obvious reason a busy gastropub -- where more people are drinking from the decent beer selection or long wine list -- should do such great cocktails. Their martinis are small, simple tumblers, all just as dry, wet, clean or dirty as you ask for, and all at about the £6 mark. We've yet to try their version of the breakfast martini, a divisive marmalade and lemon juice beast that's prone to being mind-blowingly treacley in the wrong hands. But they're getting everything else so right we might actually give it a shot.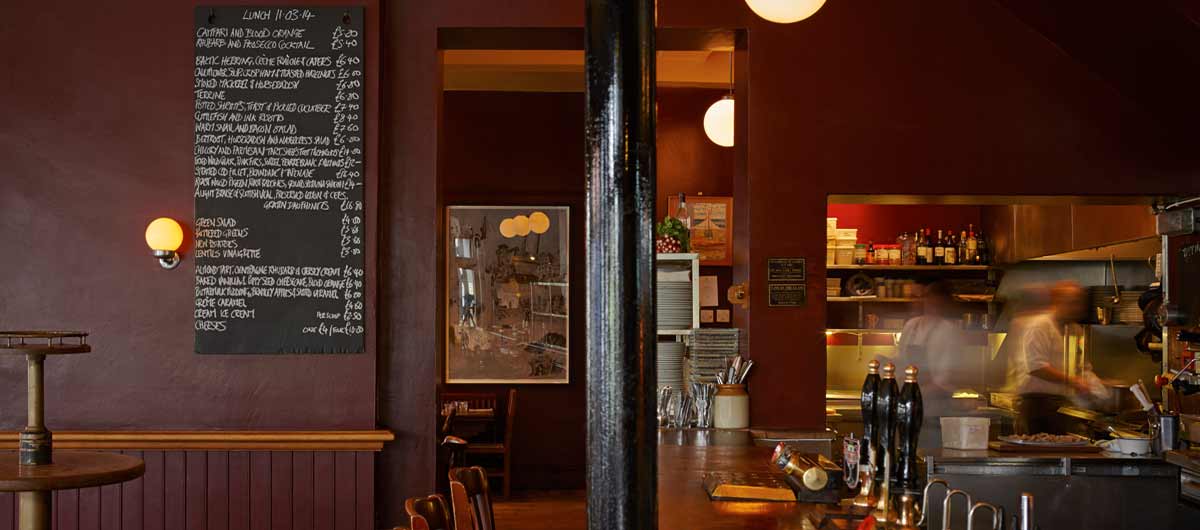 Dukes Bar
Order: the Vesper martini.
You might not have heard of barman Gilberto Preti, who's thought to have created the iconic Vesper. Preti was working in the bar of Duke's hotel just off St James's Street in the early 1950s when he created the drink for the first time, especially for Fleming. He was so impressed with the cocktail that he included it in a book he wrote shortly after: Casino Royale, the first Bond novel. In the book, Bond explains to a barman how to make it, saying: "Three measures of Gordon's (gin), one of vodka, half a measure of Kina Lillet (now called Lillet Blanc). Shake it very well until it's ice-cold, then add a large thin slice of lemon peel. Got it?".
Charlotte's Bistro
Order: the Da Mhile dirty martini.
The bartenders here are expert, and it's low-risk if you want to leave the choice of vodka and gin from their wide range in their hands. But we recommend ordering a dirty martini with Da Mhile seaweed gin -- the ocean-tasting undercurrent of the gin goes perfectly with the saltwater of the olive's brine.
Foxlow Clerkenwell
Order: the Foxlow First Press martini.
This is sweeter and more summery than a classic martini, made with crisp, cold gin, olive manzanilla and honey water. Totally not for purists, but any bar finding a way to get more honey into our lives gets our vote.
Martini. Bar
Order: the espresso martini.
Bitter espresso, small-batch vodka, martini glasses, brutalist architecture and high art. It's like the Barbican Martini Bar has taken all the most urbane tropes they could think of and fused them into this rich, black, night-owl martini.
The Gibson
Order: a Gibson, obviously...
This EC1 bar's named after a martini with the olive switched for a pickled onion, created for the artist Charles Dana Gibson in 1908. Their more inventive cocktails are works of genius -- courtesy of mixologist Marian Beke behind the menu -- but the Gibson's their speciality, so make like Cary Grant in North By Northwest and order one pre-dinner.
Mr. Fogg's Gin Parlour
Order: the Montgomery martini.
Said to be Hemingway's favourite version of a martini, the Montgomery's mostly a glass of gin with a vanishingly-brief touch of vermouth. Sink back into a claw-footed chaise longue and enjoy Tanqueray gin, Noilly Prat vermouth and orange bitters in a ratio named after Field Marshall Montgomery -- who would engage the enemy with a 15:1 advantage for his troops.
Deliveroo now from Covent Garden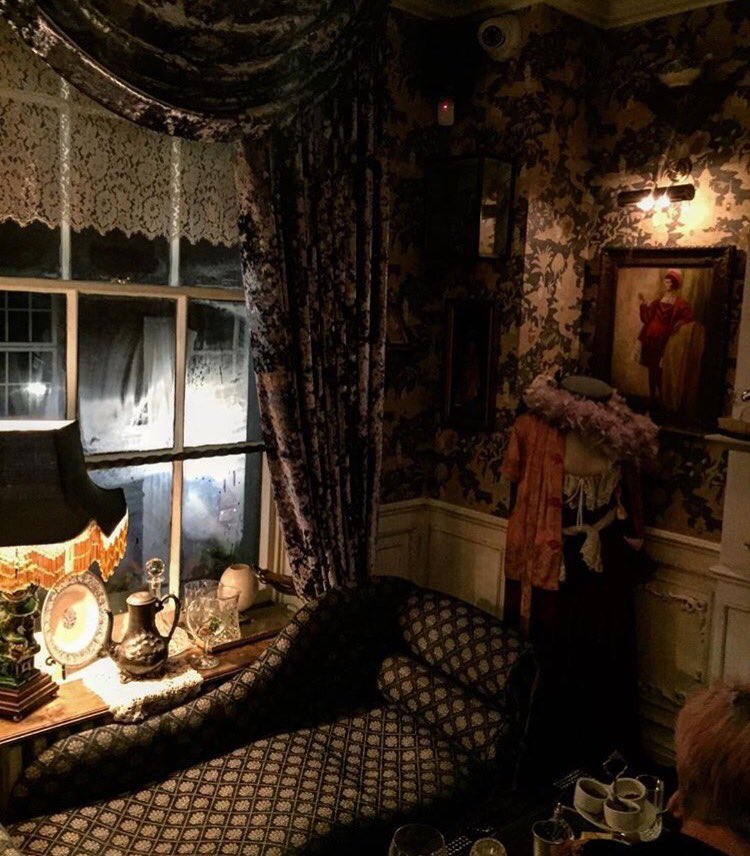 Fox Bar
Order: the Nitro martini.
They do an espresso martini on tap at this Brixton basement bar from the Soho House people. The nitrogen creates microbubbles and a creamy texture, and the pressurised storage gives it a silkiness when poured -- this is a velvety glass of sleeplessness.