10 London Walks and Tours You Will Love
Heard of our sponsor Funzing? This online community of local Londoners offers quirky experiences to suit everyone. It's a chance to get involved in an activity you've never done before with an experienced host. Feel like trying something different this September? We've rounded up the Funzing events proving most popular with Londoners right now.
Funzing have found all the best walks and tours so you don't need to waste hours searching. There's truly something for everyone, whether you're looking for to be shocked and scared on a haunted ghost tour or if you're just looking for a relaxed learning experience. Peruse through experiences below and jump in.
Ghosts of the Old City
At night, the City of London is at its creepiest, with 2,000 years worth of dark history to discover. Tour the area's most haunted locations with paranormal writer Richard Jones, London's longest established ghost walk guide - he's been at it since 1982! Get tickets
Lost London Walking Tour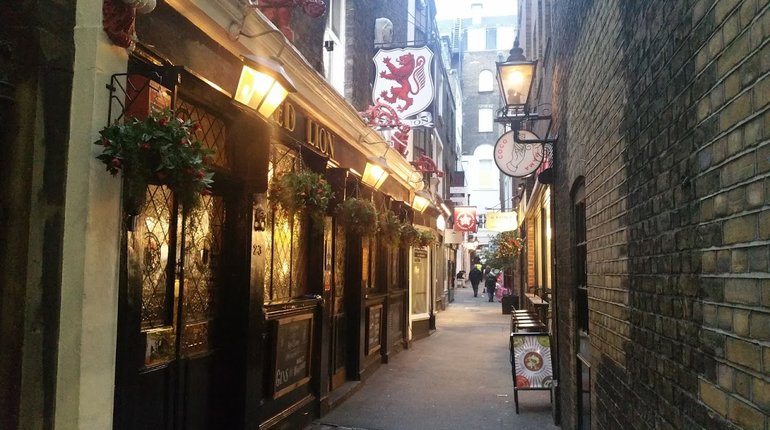 London is a city of incredible transformation. With structural remains that date back to ancient history still in existence, this unique walking tour takes in Lost London in all its former glory. From the Titanic booking office to the graveyards of man's best friend, you'll discover the weird and wonderful places that used to exist in the capital but are now only committed to memory. Using old photographs, newspaper cuttings and stories from the past, you'll be amazed at what has largely been written out of our history books... Get tickets
A Secret London Tour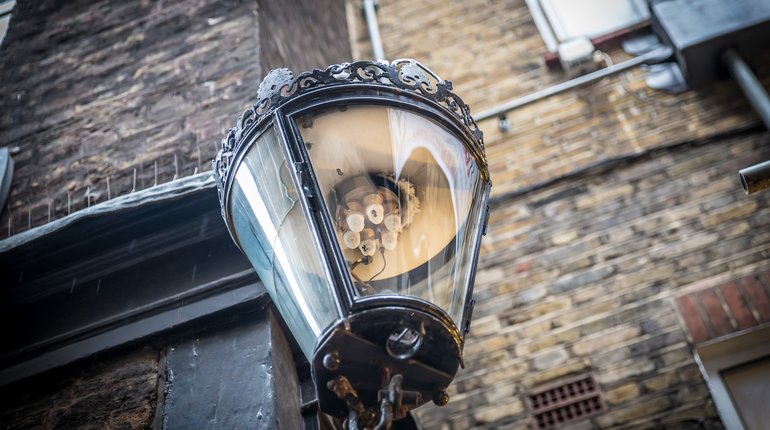 Cross gas lit alleyways and stroll by ancient pubs as you discover forgotten parts of London. See the world's smallest police station and visit London's most superstitious hotel on a walking tour covering everything weird, wonderful and London. £12 Get tickets
Forgotten Old London
Tales of torture and plagues await you on a historical walk around London -- see bombed out ruins, discover Medieval markets and even visit a Roman ampitheatre. £12 Get tickets
The Westminster Ghost Walk
The afterlife is an intriguing subject, but how close to ghosts do we truly want to get? For those with a fascination of all things spooky, test your limits with The Westminster Ghost Walk. You'll explore this deeply historic and fascinating area of London and hear tales of ghosts, poltergeists and body snatchers along the way. Your experienced guide will lead you through dark alleyways, haunted buildings and human burial grounds - sharing the chilling secrets London has long been hiding in its past. Get tickets
The British Museum Tour - Ideas that Made our World
Track the journey of humanity through this tour around the British Museum. The tour aims to help you understand why the world is the way it is, and show how humans learned to question absolutely everything. Get tickets
London's Grime & Punishment Tour
Learn about London's debauched, drunken and disorderly history on this tour of the sordid side of the West End. Have you heard the story of the 15ft high tsunami of beer which rushed through the streets of London? Or about London's unluckiest theatre and most morbidly-located church? This tour will take you from the Covent Garden to Somerset House, entertaining you with tales of hangmen and criminals, prostitutes and paupers and the eccentric characters of Georgian London along the way. Get tickets
Secrets of the Square Mile
The City of London is home to spectacular skyscrapers, but it's also home to some fascinating history. Join Matt on a tour of the Square Mile's ancient alleyways, old churches and imposing architecture - including two sites associated with the occult, and one of the City's most haunting memorials to the power of the Blitz. Get tickets
Step on Board the Haunted Tube Express
The Underworld collides with the Underground in more ways that one -- from the angel that saved a tube worker from death to the ghosts of King's Cross, discover the ghoulish history of the Undergound on a tour around the city. £10 Get tickets
Camden Rock N Roll Tour
Discover the rock n roll past of Camden with a tour visiting the official Madness pub, the place where 90s britpop began, and the venue where The Doors gave their only UK performance. £12 Get tickets