London Lectures You Will Love
Heard of our sponsor Funzing? This online community of local Londoners offers quirky experiences to suit everyone. It's a chance to get involved in an activity you've never done before with an experienced host. Feel like trying something different this May? We've rounded up the Funzing events proving most popular with Londoners right now.
Lecture: Fly First Class for Free
Anyone can travel the world in style for next to nothing. You just need to know how! Our friends at Funzing UK are organising a unique talk with Nicky, aka The Miles Mogul. He's a music lawyer, photographer, traveller and most importantly air miles Guru. Come along and hear stories from Nicky's first class adventures and leave knowing how to do it yourself on a shoestring. This is a unique chance to learn the secret hacks and tips he's gathered over the years on how to travel in the ultimate style without breaking the bank. Get tickets
LDN Talks @ Night | The Science of Sleep
Lecture: How the Mind Heals your Body
Learn to harness your mind to help your health and wellness. The placebo effect is scientifically proven fact and it's not an anomaly. There are many ways positive thinking can be of benefit to you in everyday life. Get tickets
How To Stick To Your Good Habits
Every January you do the same thing. You make a New Year's resolution to lose weight, be thriftier, quit smoking or possibly even to start exercising. Yet how many of us find ourselves in the exact spot we started in once the month is up? This talk by Dr Gabija Toleikyte, explains why the brain resists changing habits of a lifetime. She'll also explain how to create long lasting change, by working with your brain rather than against it. Get tickets
Talk: From Pot Washer to Property Tycoon
LDN Talks@Night |Insights of a War Crime Investigator
What would you say face-to-face to Saddam Hussein? How would you feel digging up the mass graves of Kosovo? Jonathan Tait-Harris will share experiences from his jobs as a policeman, soldier, war-crimes investigator and adviser to UK and Iraqi governments. £10 Get tickets
Lecture: The Pitfalls of Mindfulness
TEMPLE talks | Can Ecstasy Improve Your Life?
Running Malawi & Pictographs in Canada
LDN Talks @ Night| How To Look After Your Brain
Most people know how to take care of their bodies, but so many of us ignore our most vital organ: the brain. LDN Talks @ Night present Dr Gabija Toleikyte, providing you with the tools for a calm and healthy mind. Get tickets
Bag Your Dream Man!
Whether you struggle with talking to the opposite sex or never make it pst the first date, this ladies-only dating talk is for you. Discover Michael Hussey's techniques and meet your dream man. £5 Get tickets
BucketList Talks - How to follow your dreams
Hear crazy true stories from the people who've probably done everything on your bucket list. Be inspired by tales of marathon running, exploring the Arctic at 16 and driving to Mongolia. Get tickets
LDN Talks @ Night | Urban Legends of the Tube
London has plenty of urban legends dealing with travelling alone late at night on the underground. LDN Talks @ Night present Scott Wood, discussing three of the most famous: plague pits that seethe beneath our feet, the grateful terrorist and the tube corpse. Get tickets
The Women's Club Elevator Pitches at Home House
LDN Talks @ Night | Neuroscience of Emotions
Forensics Talk - Serial Killers
LDN Talks @ Night| What Do Your Dreams Mean?
LDN Talks@Night| Discover the right career for you
LDN Talks @ Night | A History of Psychedelics
Talk: The Happiness Bootcamp
Lecture: 10 Commandments of Entrepreneurship
Talk: What Does Confidence Really Mean?
TEMPLE talks | Science of Breaking Bad Habits
Talk: How and Why We Change
LDN Talks @ Night|Is Tech Affecting Our Brains?
LDN Talks @ Night | Build a Successful Blog
TEMPLE talks | Carpe Diem - How to Seize the Day
LDN Talks @ Night | Certainty: Are You Sure?
LDN Talks @ Night| A.I - Are You Replaceable?
LDN Talks @ Night|Climate Change: Are We Too Late?
How to Set Up a Business: All You Need to Know
Tips on How to Start your own Business
Designing Conversations: Whose Agenda is it anyway?
LDN Talks@Night|Existential Philosophy vs Fight Club
LDN Talks @ Night | Psychology of Alien Encounters
IndieFlicks Short Film Night (London)
LDN Talks @ Night | Do You Believe in Ghosts?
Lecture: Are Electric Cars Rubbish?
LDN Talks @ Night | Urban Legends of London
LDN Talks @ Night | Pablo Escobar: The Real Story
LDN Talks @ Night | Does Your Job Make You Happy?
LDN Talks@ Night|Introduction to Tantric Sex
LDN Talks @ Night | Mindfulness For Professionals
LDN Talks @ Night | Neuroscience of Emotions
LDN Talks @ Night |Neuroscience of Powerful Habits
LDN Talks @Night|Neuroscience of Relationship Success
LDN Talks @Night|Neuroscience of Relationship Success
LDN Talks @ Night | The Psychology of Magic
LDN Talks @ Night | The Science of Psychedelics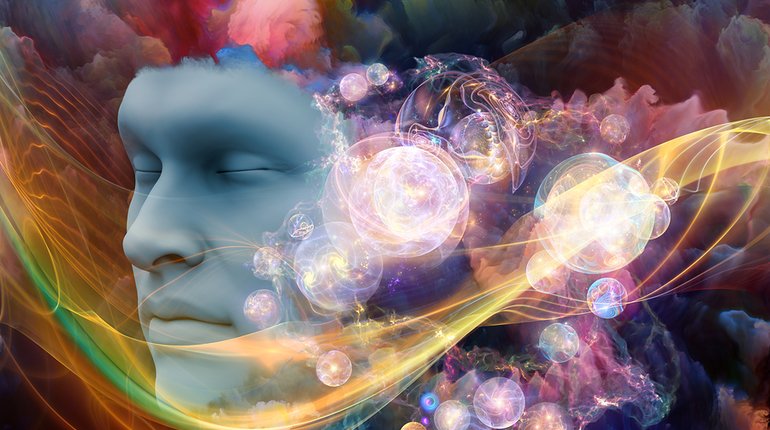 TEMPLE talks | Science of Breaking Bad Habits
WALK IN WARDROBE™ Clothes Swap + Sustainability Talk