10 London Lectures You Will Love
Heard of our sponsor Funzing? This online community of local Londoners offers quirky experiences to suit everyone. It's a chance to get involved in an activity you've never done before with an experienced host. Feel like trying something different this January? We've rounded up the Funzing events proving most popular with Londoners right now.
Festive Interactive Harry Potter Tour
Get sorted into one of the four magical houses of Hogwarts, and go in exploration of the city's famous filming locations on this 2-hour walking tour. You'll meet your guide outside the Palace Theatre, where Harry Potter and the Cursed Child is showing, and set off on your journey across town - following in the footsteps of Deatheaters, visiting the inspiration for Knocturn Alley, and marvelling at the Ministry of Magic. And you better brush up on your Potter knowledge, because you can earn points for your house along the way, by taking part in trivia quizzes. The winners? You'll find out when the tour ends at Platform 9 3/4… Get tickets
Step on Board the Haunted Tube Express
The Underworld collides with the Underground in more ways that one -- from the angel that saved a tube worker from death to the ghosts of King's Cross, discover the ghoulish history of the Undergound on a tour around the city.  Get tickets
A Secret London Tour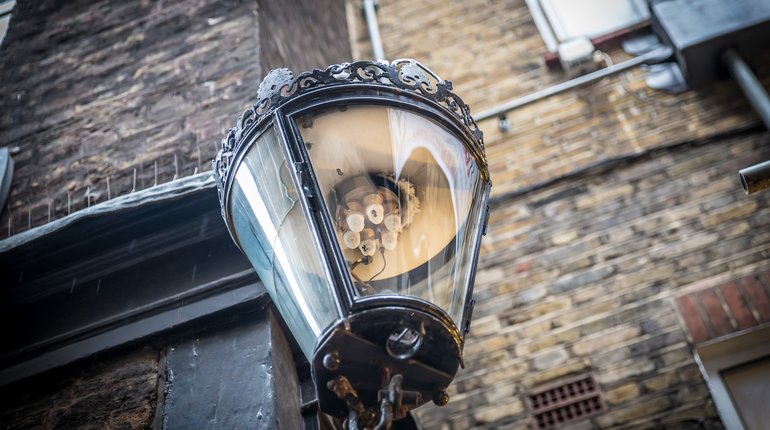 Cross gas lit alleyways and stroll by ancient pubs as you discover forgotten parts of London. See the world's smallest police station and visit London's most superstitious hotel on a walking tour covering everything weird, wonderful and London.  Get tickets
How To Remove Negative Memories
Is a real life Eternal Sunshine of the Spotless Mind actually possible? Can you really erase your past to have a better present and future? Can you go as far as altering your identity by changing your memories? If we are the sum total of our experiences then our memory defines us. What if we were able to change or even remove our past memories, what impact would that have on our present state of mind? Join Matt, a clinical hypnotherapist and IEMT practitioner, in this no-nonsense talk, designed to help you solve your problems. Get tickets
Unveil The Full Body Orgasm
Become more connected to your body and learn how to express yourself sexually is this workshop open to both males and females. Fully clothed and without touch, you'll learn how to utilise ancient practices to build a strategy to experience a full-body orgasm whenever you feel like it. Get tickets
The Science of Sleep
LDN Talks @ Night present Richard Wiseman, a man on a mission. That mission? Putting the world to sleep. He's spent the last year uncovering the secrets of the sleeping mind. Come along to hear what he's discovered. Get tickets
Forgotten Old London
Tales of torture and plagues await you on a historical walk around London -- see bombed out ruins, discover Medieval markets and even visit a Roman ampitheatre.  Get tickets
The London Christmas Lights Bike Tour
'Tis the season to be jolly...Take a bike tour around Christmassy London, visiting festive markets, Winter Wonderland and amazing light displays.  Get tickets
LOVE Dim Sum? Learn To Make Delicious Dim Sum!
Fancy some Dim Sum Fun? Learn how to make restaurant-quality dim sum under the guidance of the main instructor at the London Cookery School, William Wong. William will also teach you about different Chinese teas, and how to find one you love. If that's not enough, you'll also pick up some Cantonese, so you can order the authentic way the next time you're in China Town. Get tickets
Hidden London Tour
Dive deep into the history of ancient London down forgotten alleyways and mysterious tunnels. Untangle the truth from myths and legends, as you explore the history of figures from Sweeney Todd to the Knights Templar.  Get tickets