10 Unique Food and Cooking Experiences in London You Will Love
Heard of our sponsor Funzing? This online community of local Londoners offers quirky experiences to suit everyone. It's a chance to get involved in an activity you've never done before with an experienced host. Feel like trying something different this May? We've rounded up the Funzing events proving most popular with Londoners right now.
LOVE Dim Sum? Learn To Make Delicious Dim Sum!
Fancy some Dim Sum Fun? Learn how to make restaurant-quality dim sum under the guidance of the main instructor at the London Cookery School, William Wong. William will also teach you about different Chinese teas, and how to find one you love. If that's not enough, you'll also pick up some Cantonese, so you can order the authentic way the next time you're in China Town. Get tickets
Food Tasting Tour of Brick Lane & Shoreditch
Ever feel like you're missing out on all the best dining spots and hidden treats that East London has to offer? It's not surprising. The area's eclectic food scene is packed with little-known gems thanks to its rich, international history. But luckily for you, Charley and Beatrice are on hand to take the reins and reveal the most delicious secrets of Shoreditch's winding lanes. You'll enjoy multiple food stops on this walking tour, as well as fascinating tidbits on the area's vibrant history, architecture and famous street art. One for the curious and peckish, you will leave full of food and full of delicious facts too.  Get tickets
Neuroscience of Healthy Eating
Everyone knows that a healthy diet is vital to one's health and wellbeing. Defining what actually constitutes a healthy diet, isn't always so easy. LDN Talks @ Night presents Nicholas Lesica, using science to show us that a healthy diet really isn't so complex. Get tickets
Learn How to Make Vegan Dumplings from Scratch
You, like many Londoners, might have turned to a vegan diet recently. But can you cook a delicious vegan meal? Get hands-on with this dumpling making masterclass - you'll leave with a delicious new dinner up your sleeve, and the class includes everything you need to get started. Get tickets
Food Tasting Tour of Borough Market & Surroundings
London is well-known known for its incredible foodie offerings, and Borough Market is one of the capital's most delicious culinary epicentres. Colourful, varied and packed full of history, the market is always abuzz with food-lovers. The difficulty? Where to start! Join food expert and former chef Charley on a 3 hour journey into the depths of this most wonderful food hotspot, enjoying a roaming 6-course meal as you go. Discover wines, cheeses, oysters, chocolates and meet the local vendors for private demonstrations that will bring the taste and magic of Borough Market to life.  Get tickets
Experience True Sushi with Keiko
Roll the perfect sushi with Japanese chef Keiko, who will teach you about sake and Japanese customs. Pick up some Japanese words and gain an insight into the world of sushi.  Get tickets
East End Walking Tour: Historical East End Pub Tour
Sample deep ales and craft lagers as you visit the historic pubs of East London. Find out how the pub community has evolved and gain an insight into the lives of those living in East London.  Get tickets
Journey of the Leaf - Tea Walk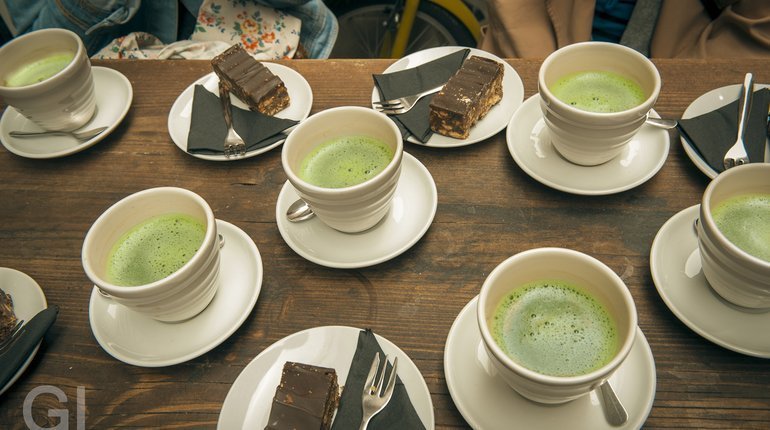 The British and their tea might just be the most perfect marriage time has ever seen. This tour will teach you how the love affair began, starting with illicit tea smugglers and going up till today. If the weather's not too rough, there'll be a lovely tea bowl of tea outdoors as well. Get tickets
East London Food Tour
Feast on the tastes of the East End... Chomp on pie and mash from a restaurant that's been open since 1900, and visit Russell Brand's not-for-profit café. There are seven stops in the food and drink tour across Shoreditch and Hoxton, so you better come hungry! Get tickets
Tea Tasting Tour in Shoreditch
An afternoon in trendy east London, drinking trendy tea, with trendy people? Sounds like our kind of thing. Visit four or five unique Shoreditch venues, tasting a different type of tea in each (and even a spot of cake, too). Your host, Lera, will explain what makes each type of tea special, such as the difference between Japanese and Chinese teas.  Get tickets