10 Unique Food and Cooking Experiences in London You Will Love
Heard of our sponsor Funzing? This online community of local Londoners offers quirky experiences to suit everyone. It's a chance to get involved in an activity you've never done before with an experienced host. Feel like trying something different this August? We've rounded up the Funzing events proving most popular with Londoners right now.
The London Chocolate Tour
Looking for a yummy walking tour of London? Then you're in for a treat... this tour offers a glimpse round the high-end shopping district of Mayfair, to visit some of the finest artisan chocolatiers in the capital. And who better to show you round than former City cocoa and coffee trader, Paul Mansfield? There's plenty of free chocolates to go round too, with 7+ samples included and a 10% discount on the tour if you purchase from any of the shops. You might want to arrive on an empty stomach for this one! Get tickets
Make Your Own Dream Pizza in South London
East London Food Tour
Feast on the tastes of the East End... Chomp on pie and mash from a restaurant that's been open since 1900, and visit Russell Brand's not-for-profit café. There are seven stops in the food and drink tour across Shoreditch and Hoxton, so you better come hungry! Get tickets
Learn How to Make Vegan Dumplings from Scratch
You, like many Londoners, might have turned to a vegan diet recently. But can you cook a delicious vegan meal? Get hands-on with this dumpling making masterclass - you'll leave with a delicious new dinner up your sleeve, and the class includes everything you need to get started. Get tickets
Step into Beijing and Learn to Make Dumplings
Learn the authentic way to make Chinese dumplings. Ally is from Beijing and wants to share the art of making delicious dumplings. Once your creation is finished, it won't last long as you'll be desperate to wolf down your work. Get tickets
East End Walking Tour: Historical East End Pub Tour
Sample deep ales and craft lagers as you visit the historic pubs of East London. Find out how the pub community has evolved and gain an insight into the lives of those living in East London. £30 Get tickets
Love Sushi? Learn how to make delicious Sushi !
Become a sushi master with a half-day workshop in North London -- nigiri, hosomaki and temari makis are among the treats you'll learn how to make. £35 Get tickets
Journey of the Leaf - Tea Walk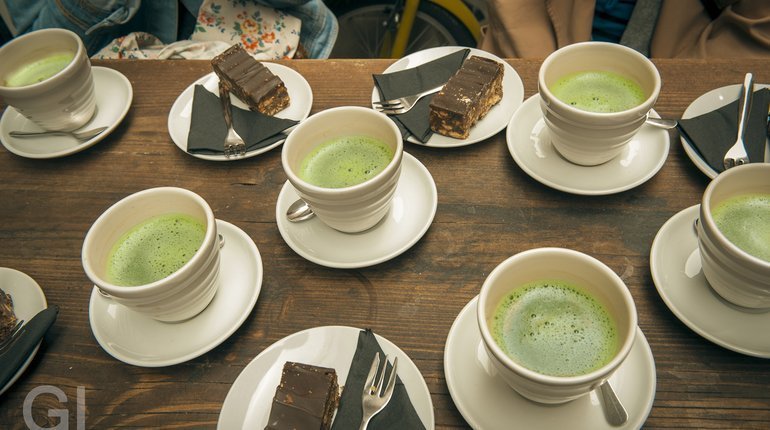 The British and their tea might just be the most perfect marriage time has ever seen. This tour will teach you how the love affair began, starting with illicit tea smugglers and going up till today. If the weather's not too rough, there'll be a lovely tea bowl of tea outdoors as well. Get tickets
Korean Kimchi Feast!
Indian Street Food Class